Experiences from real VibeGetaways clients.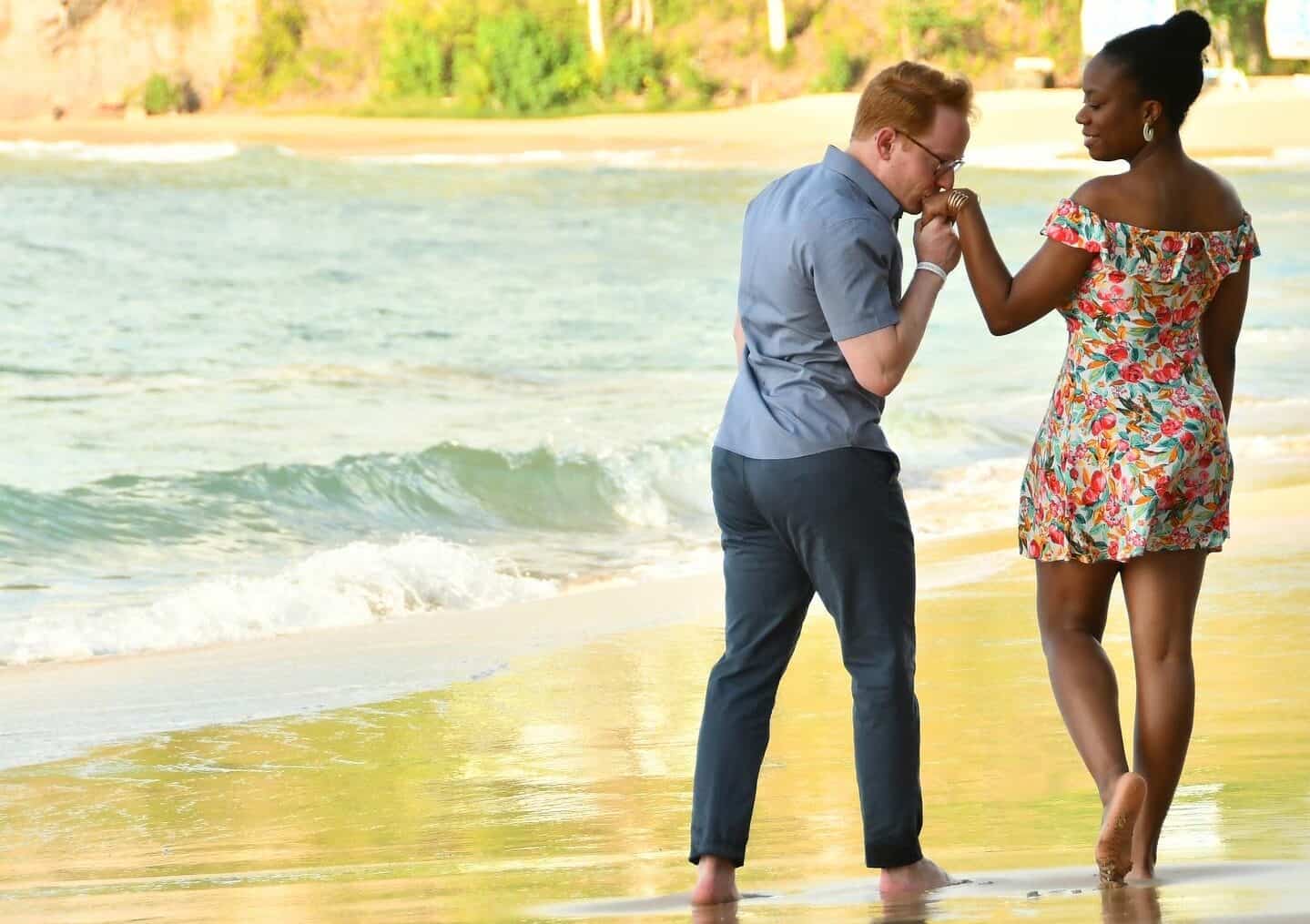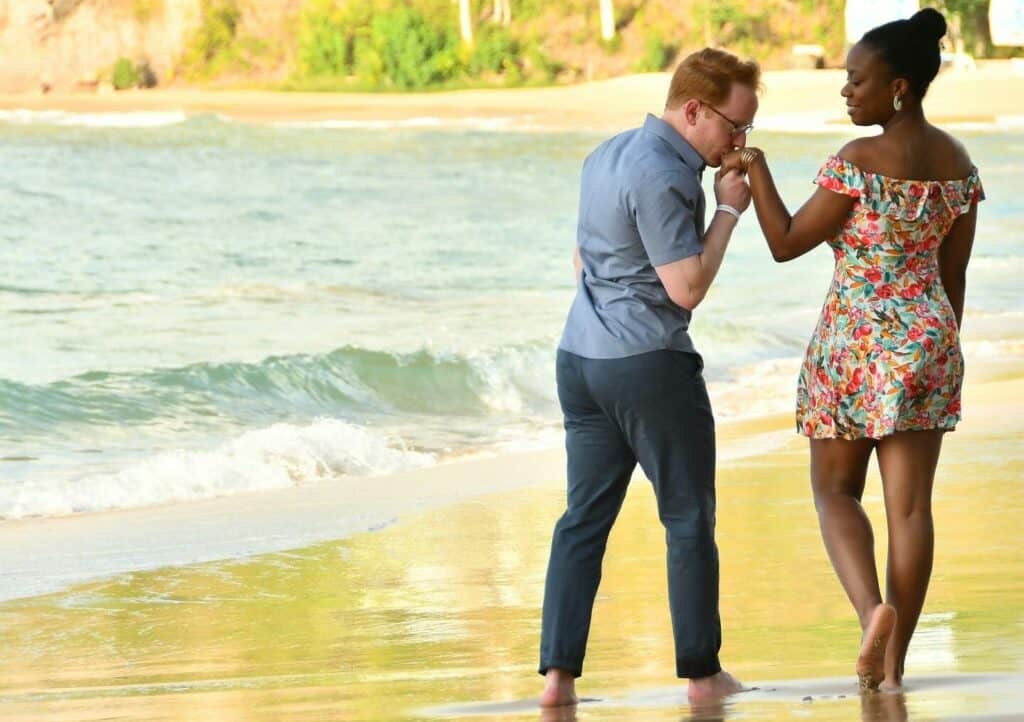 Briana and Keith
Resort Experience:
Our trip was amazing! We loved the atmosphere and the staff was so kind and really made sure we were having a great time. We loved the food, especially at Soy and The Pitons restaurant. We enjoyed trying the local dishes the best. The beach was so clean and we were always able to find a spot no matter what time we went. The water was rougher than many Caribbean beaches we've been to, but being from NJ, we loved swimming in the waves. It was nice that someone came around to take our drink orders so we didn't have to keep leaving our spot. I also LOVE how our professional beach photos turned out. I normally wouldn't buy pictures, but it was so worth it to have the memories of our honeymoon. The only issue I had on the resort was that I accidentally double booked a reservation because there was a miscommunication that went unnoticed. In the end, they were very kind and accommodated us, but I wish all of my reservations were somehow recorded along with my excursions in the planner on the app. I loved using the app to plan my day, but it would have been nice to see my dinner reservations and spa treatment times show up there as well. While we did not re-book due to other trips already planned, we fully intend to go back in the future!
WeddingVibe Experience:
Our trip was fantastic! Jennifer helped us plan step by step for our honeymoon. She made sure to give regular updates and helped us navigate all the necessary to-dos to meet COVID guidelines. I felt confident traveling with Jennifer making sure everything was set for our trip.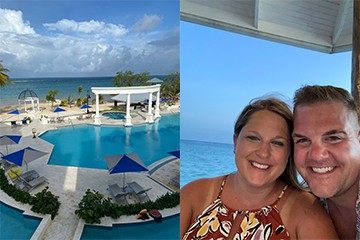 Maxx and Erin
Resort Experience:
This resort was awesome! We loved the island feel there and never had a bad day or experience with any of the staff. Sushi on the Sand and Jasmines were by far our favorite restaurants to go, including going to each 3 times while there!
WeddingVibe Experience:
Beth was wonderful. She filled us in with all the details of getting there and helping us book club MoBay and the transfer to the resort. She went above and beyond in answering our questions every time we reached out.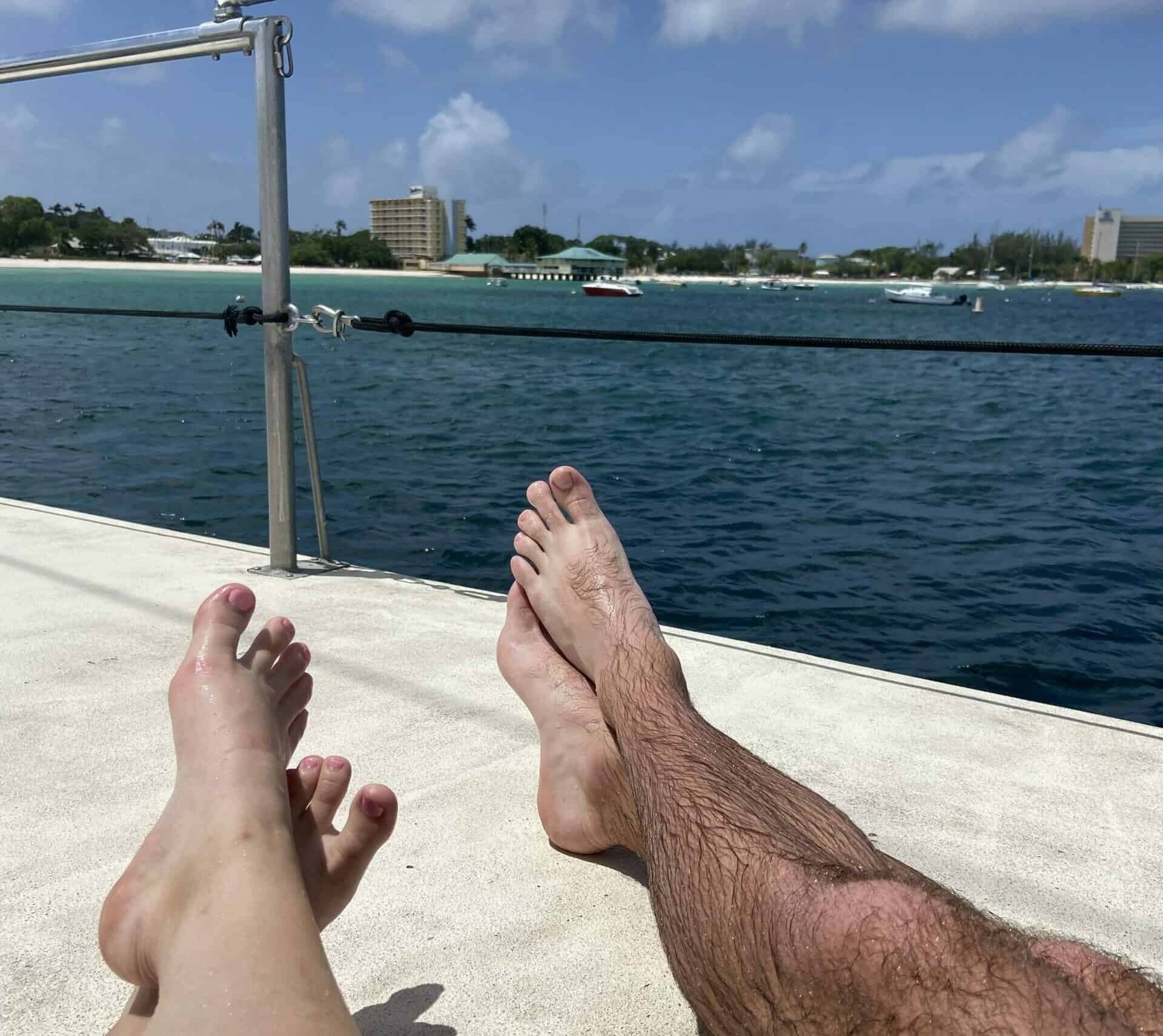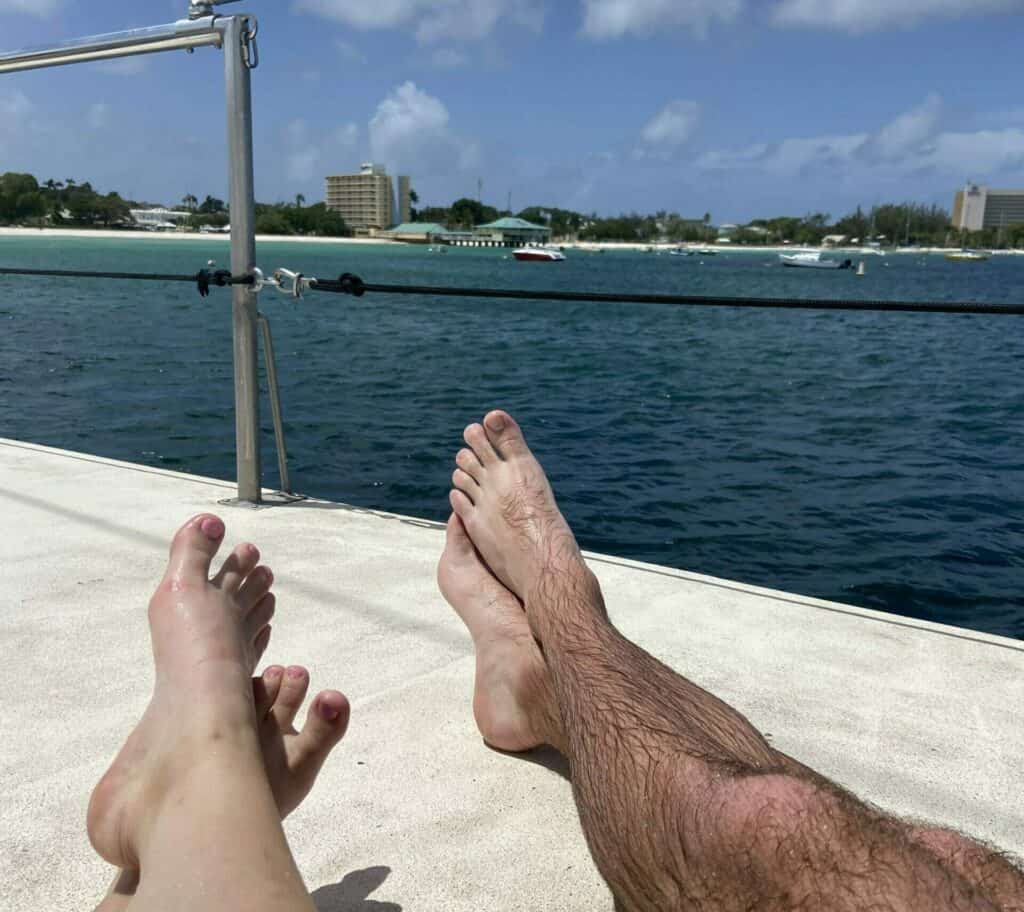 Hannah and Jacob
Resort Experience:
It was great! We really enjoyed our time.
WeddingVibe Experience:
Lisa was AMAZING! I would recommend her to anyone.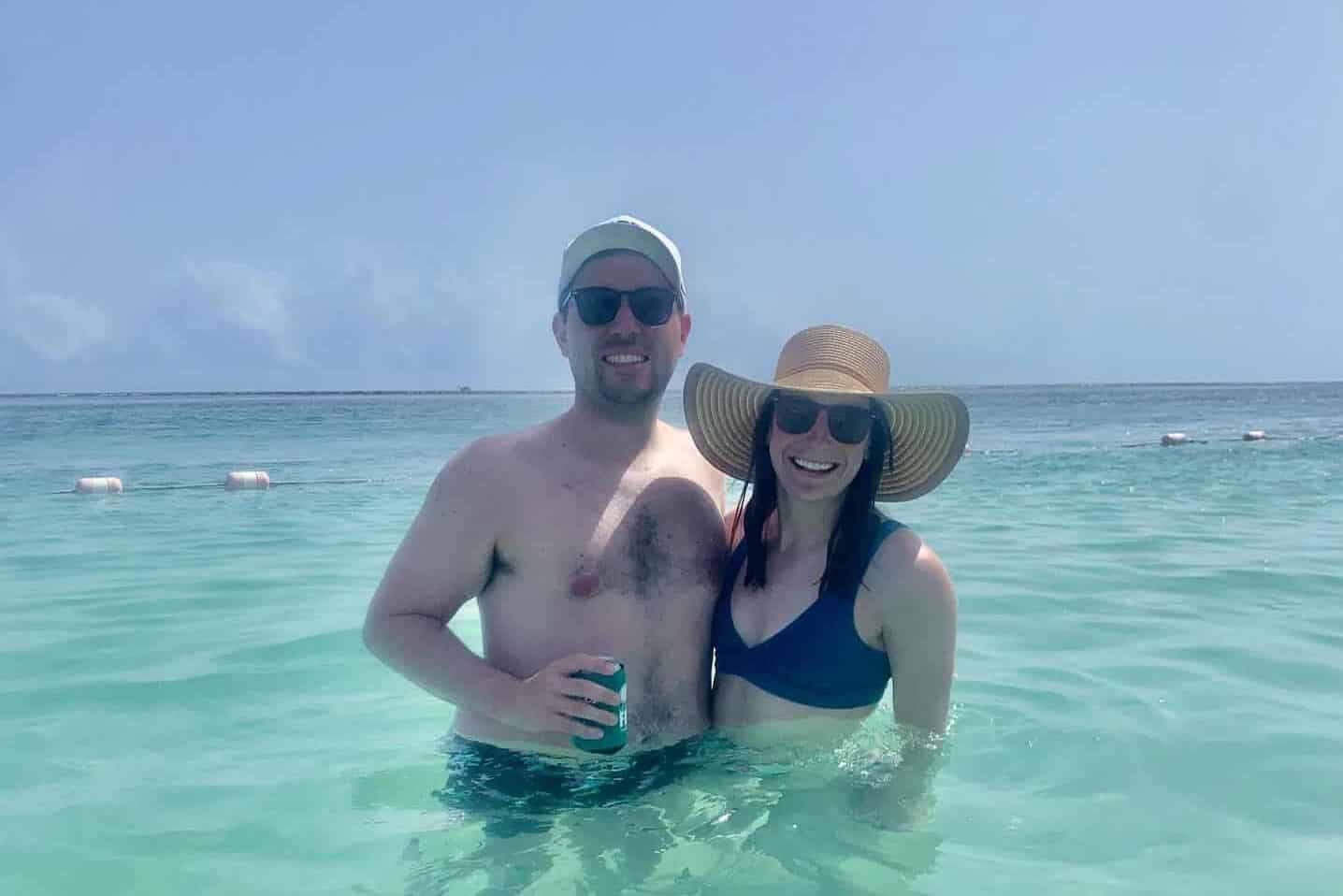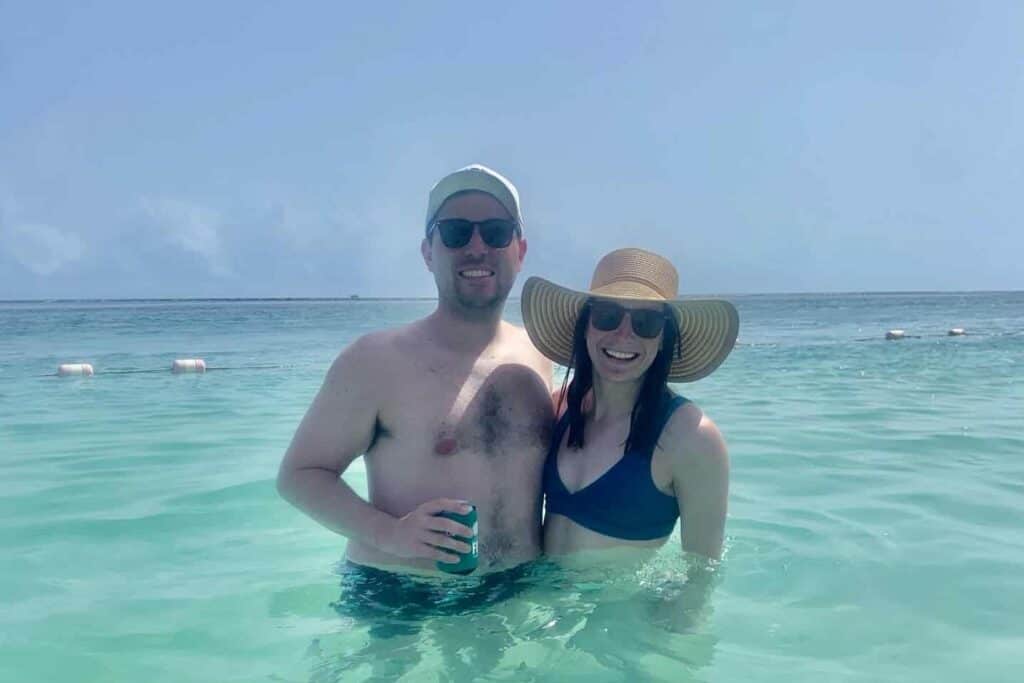 Morgan and Mitchell
Resort Experience:
Excellent
WeddingVibe Experience:
Wedding Vibe was wonderful to work throughout the entire experience! Shoutout to Erin to being so great and accommodating to work with!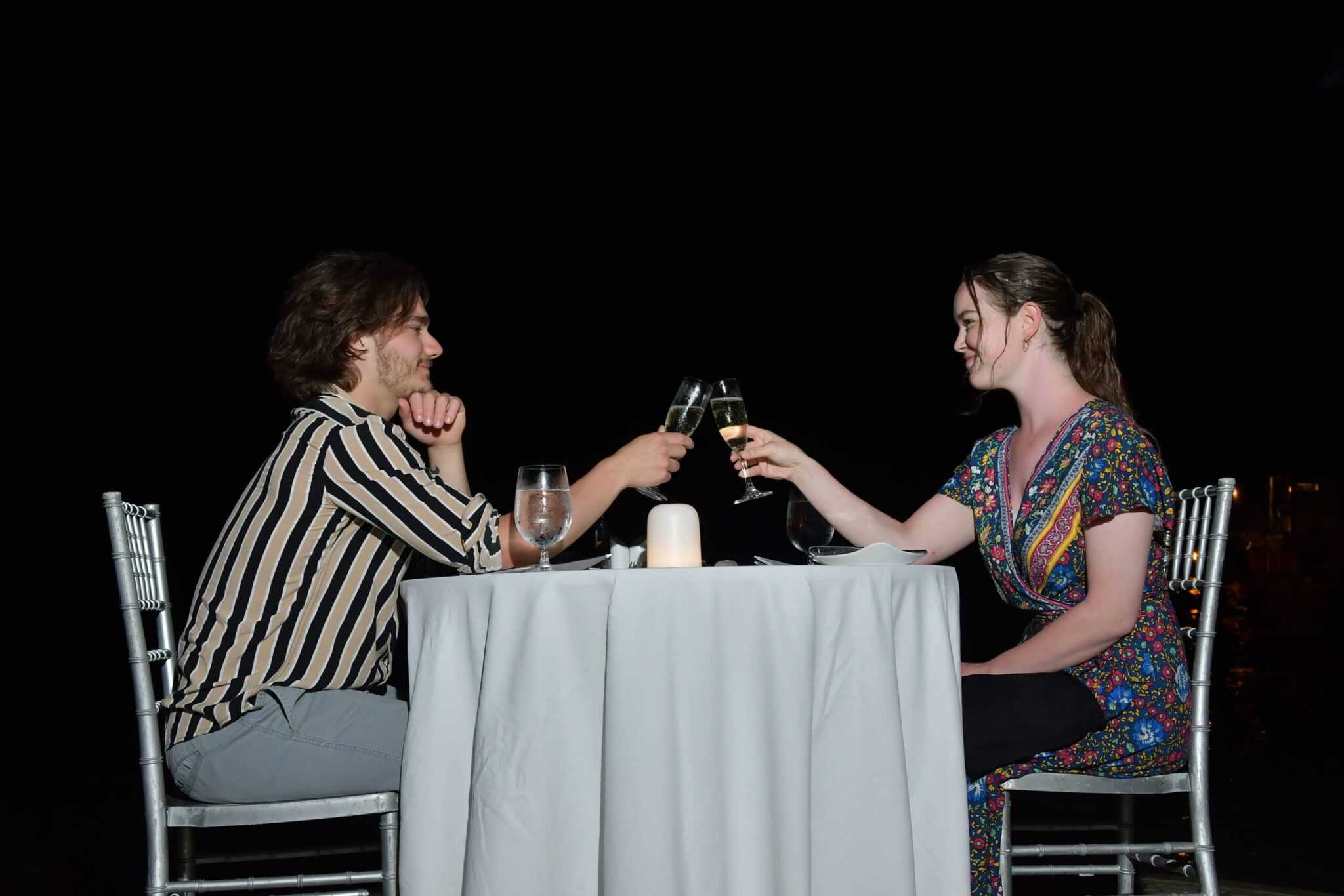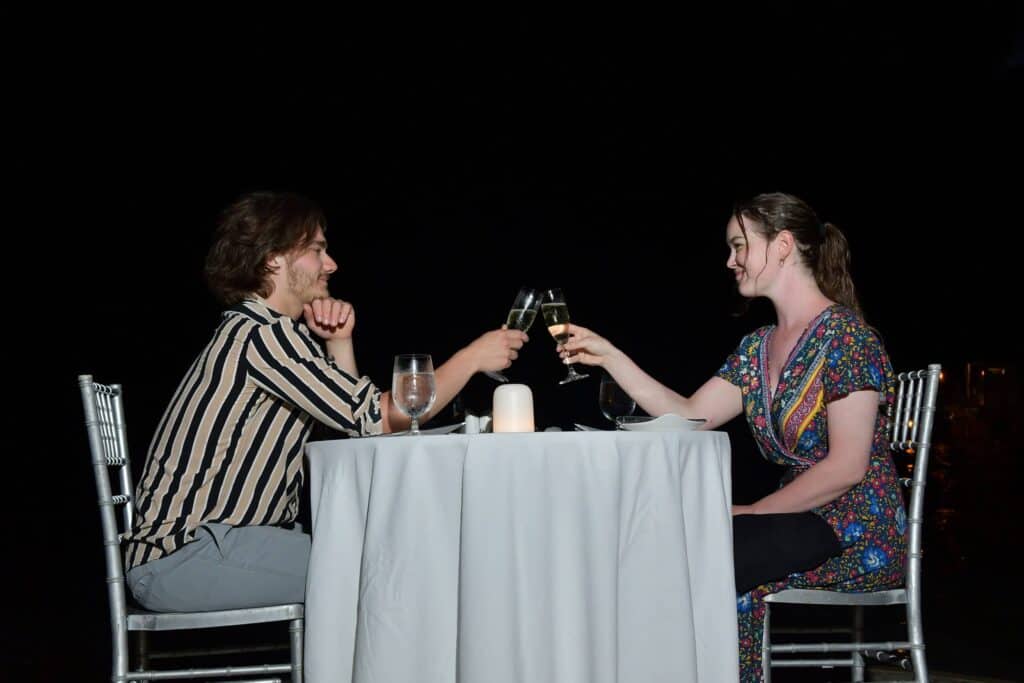 Bryn and Tim
Resort Experience:
Our trip to Sandals South Coast was BEYOND amazing! The resort is beautiful, the staff was so kind, friendly and fun, the food was fantastic, and there was so much to do! It was easy to get to the resort to and from the airport. Book your trip! Its well worth it.
WeddingVibe Experience:
The WeddingVibe honeymoon experience was unbelievable! Jennifer was our agent, and she made the experience stress free for us; it was so nice to not worry about a thing while wedding planning. We originally booked on a different resort but had trouble finding air transportation; Jennifer switched our resort to the South Coast resort at no extra charge, on the same days, and transferred the deposit to our new booking. We loved this service!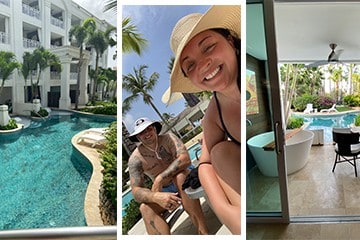 Mackenzie and Kurtis
Resort Experience:
The trip was great and the resort was beautiful! We did a snorkeling excursion and swam with some sea turtles.
WeddingVibe Experience:
Jennifer went above and beyond with helping us get everything together that we needed prior to the trip. She made everything easy and we are so thankful to have worked with her.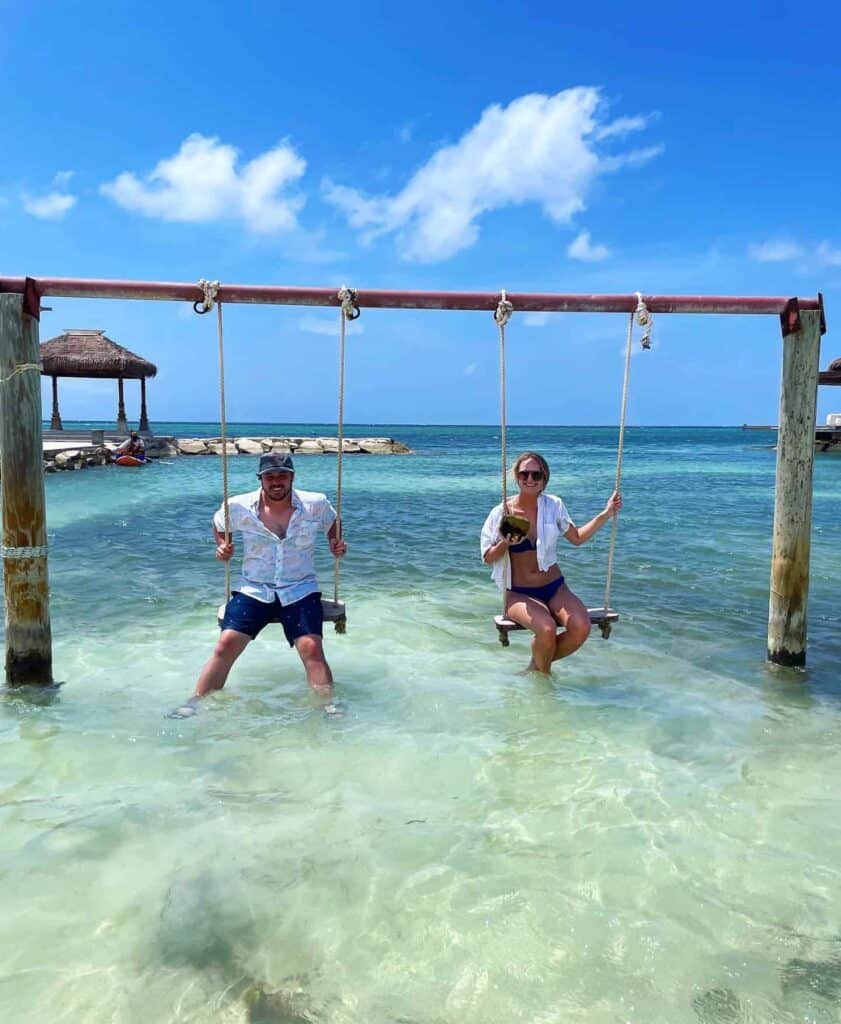 Laura and Kaleb
Resort Experience:
Only issues we had were with check in and excursions. Our room wasn't ready until about 5 pm and we didn't have access to our bags to change and at least go out to the beach. We also got to our waiting spot for excursion early and waited for over an Hr for our shuttle that either never looked for us or never showed up.
Other than that we had an amazing time. Our butlers were amazingly friendly and helpful. We made friends with most of our bartenders and servers, they were great! The resort was well kept and had so many yummy food options. Our trip was every bit memorable. We will go back!
WeddingVibe Experience:
Easy and very helpful. Jennifer was amazing especially when we reached out about our check in issue. She was prompt to reply and help any way she could.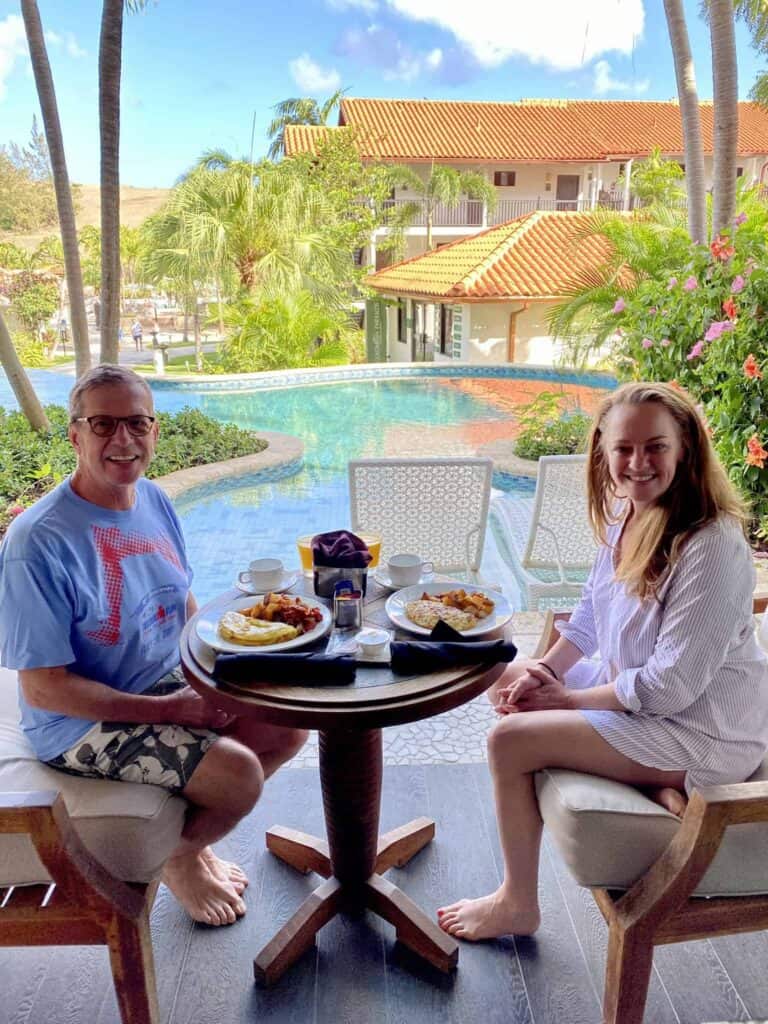 Rolf and Johanna
Resort Experience:
As promised, the Grenada resort was just a few minutes from the airport. It's a beautiful property with immaculate landscaping and flowers everywhere. The protected beaches, clear blue water, white sand, and several resort pools completed the knowledge that we were in paradise. We enjoyed several activities, including two scuba dives, snorkeling and sailing. The dive shop is on the property, so it's super convenient to book and embark on all of the adventures. We were pleasantly surprised at the quality of the restaurants. The menus, food and service were all superior. Our favorite restaurants were Le Jardinier and Butch's Chophouse. We recommend that you make your dinner and activity reservations soon after your arrival. A final word about Grenada's greatest asset: its people. The Sandal's staff members were hardworking, professional, and positive. This trip was a celebration of our fifth anniversary and we couldn't have been happier to have chosen Sandal's Grenada. We look forward to returning and exploring other Sandal's locations.
WeddingVibe Experience:
This was our first Sandal's experience and it exceeded all of our expectations. It started with our Wedding Vibe Sandal's Specialist, Jennifer Houle, who was proactive with frequent communication about our upcoming trip and quick to respond to any of our questions. She also followed up with us after the trip.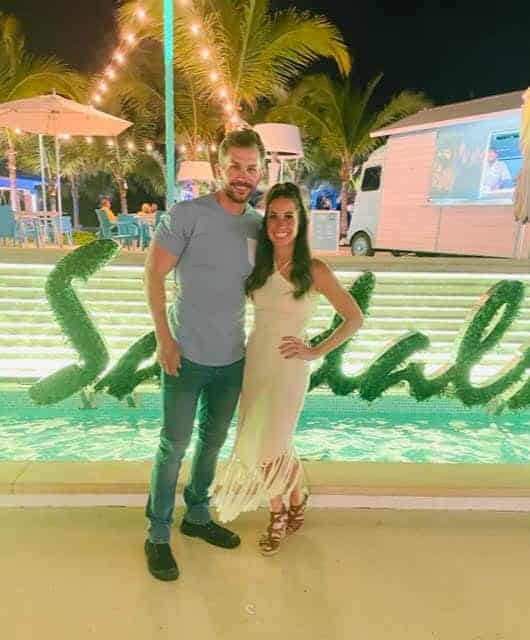 Tony and Jessica
Resort Experience:
The resort was beautiful and most employees were extremely nice and accommodating. However we did wait about 2-1/2 hours before we could check into our room. Upon our arrival, the staff at the lobby seemed unorganized, different employees kept asking for our names and giving us different instructions. During our stay at Royal Bahamian, a handful of bartenders and wait staff were not friendly and seemed to ignore us at times. We have been to Sandals Ochi and Montego Bay in the past few years and did not have this issue. Overall our trip was great. All of the food and drinks were outstanding, the majority of the staff was excellent and we met a ton of awesome people. Can't wait for our next trip!
WeddingVibe Experience:
Beth Wisowaty was extremely helpful throughout the entire process of planning/booking our trip. She was very informative and accommodating about letting us know the travel requirements and what documents we needed prior to leaving. We will not book another vacation without using Wedding Vibe, thank you so much, you make the process so much easier!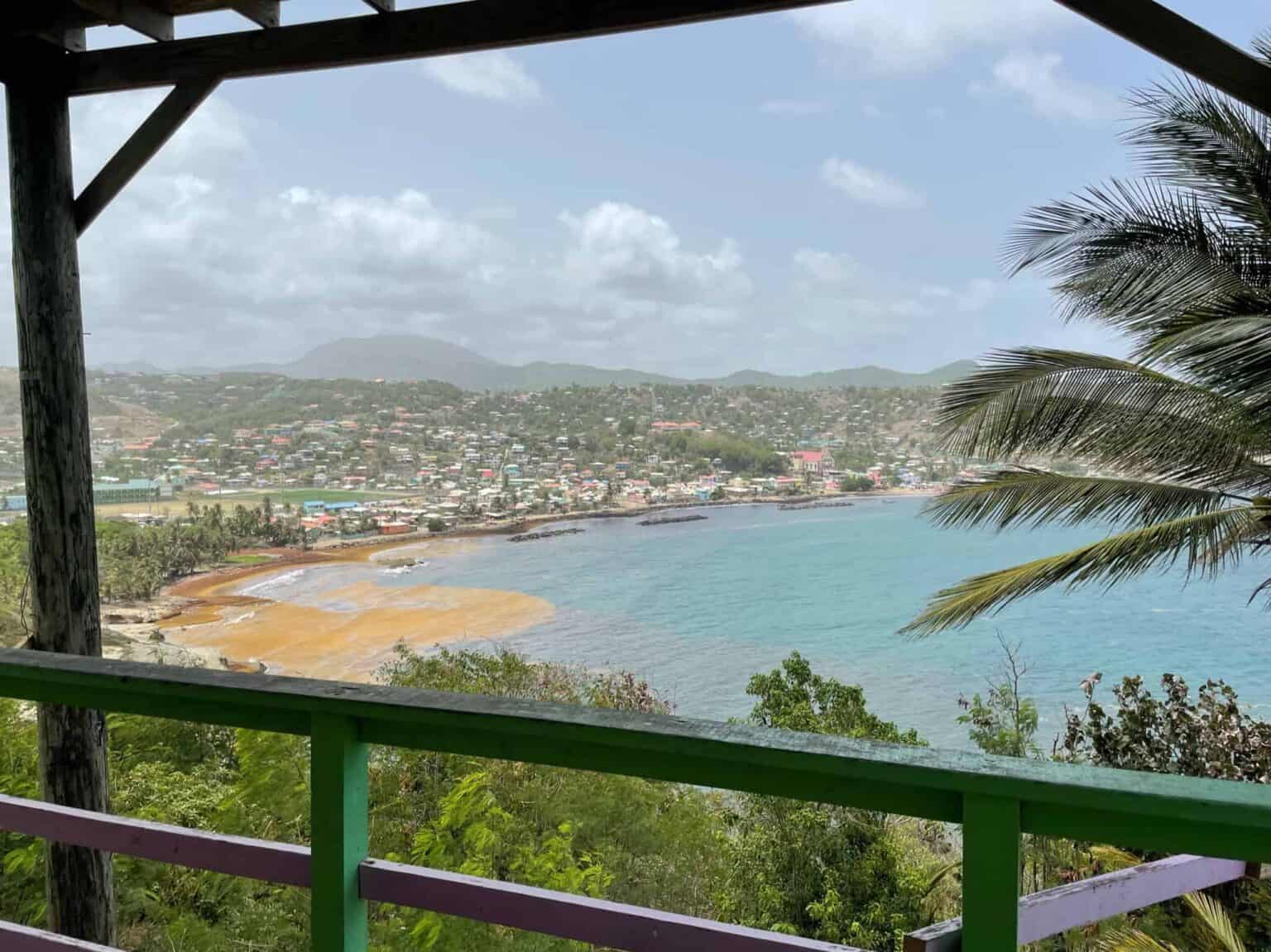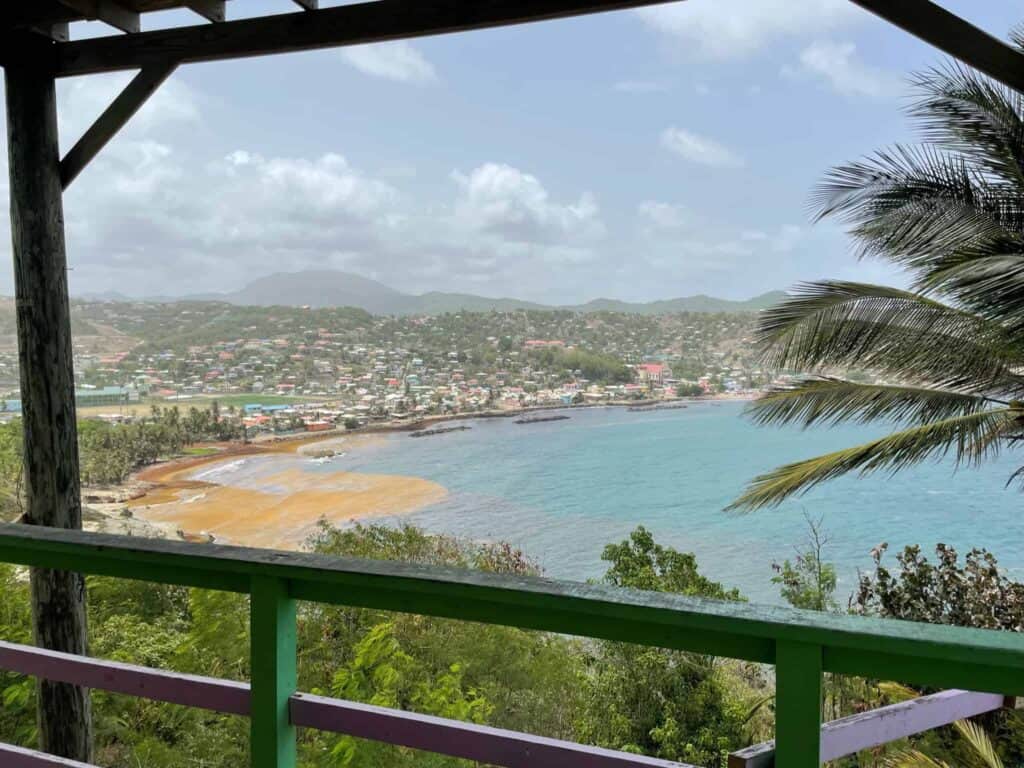 Lauren and Scott
Resort Experience:
Good
WeddingVibe Experience:
Great! Very helpful and resourceful. Would recommend wedding vibe!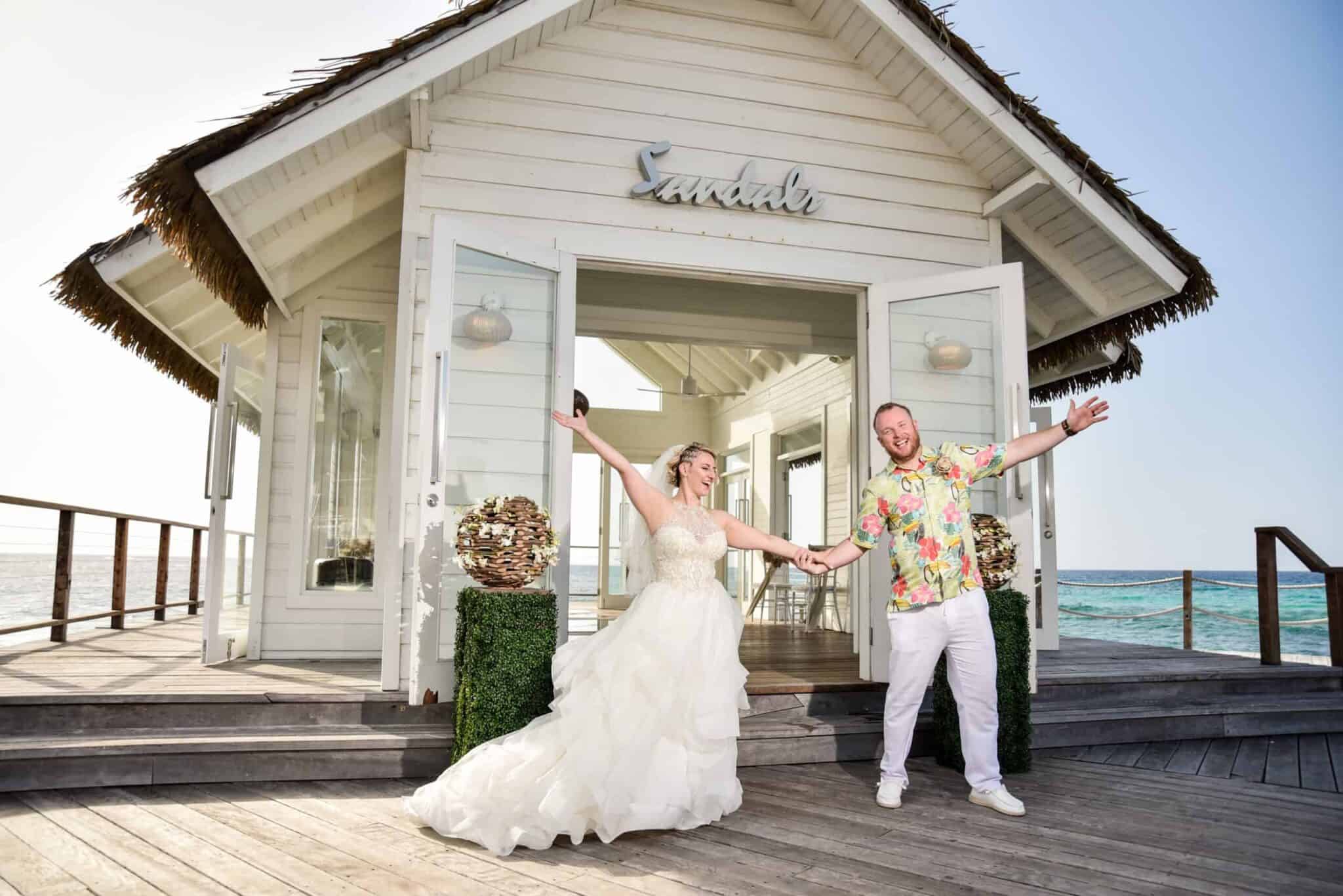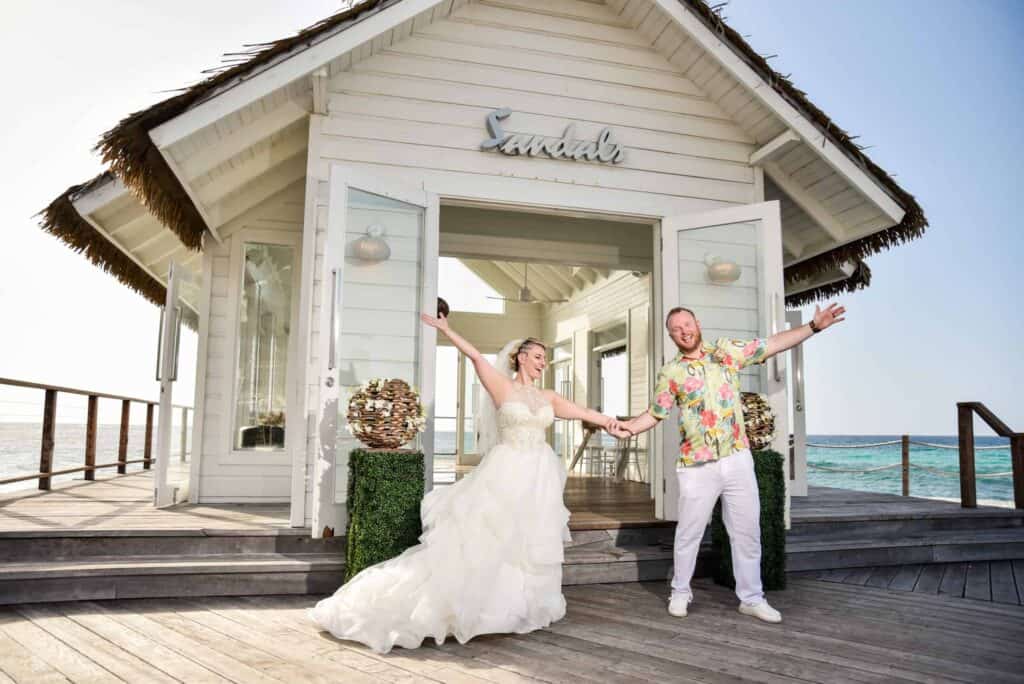 Kimberly and Justin
Resort Experience:
Our wedding was exceptional! Have not one bad thing to say about our wedding! Everything else after that was okay but would not go back to Ochi – everything was very middle ground. Nothing was outstanding.
WeddingVibe Experience:
Our weddingVibe agent was and is spectacular! Jennifer has gone above and beyond to make sure everything was great and continues – we had some issues near the end with COVID and she has been super helpful with making sure we were okay, and helping us get our vouchers that we never received from the resort. I can't speak highly enough of her and her service! If we do sandals again we would book with her!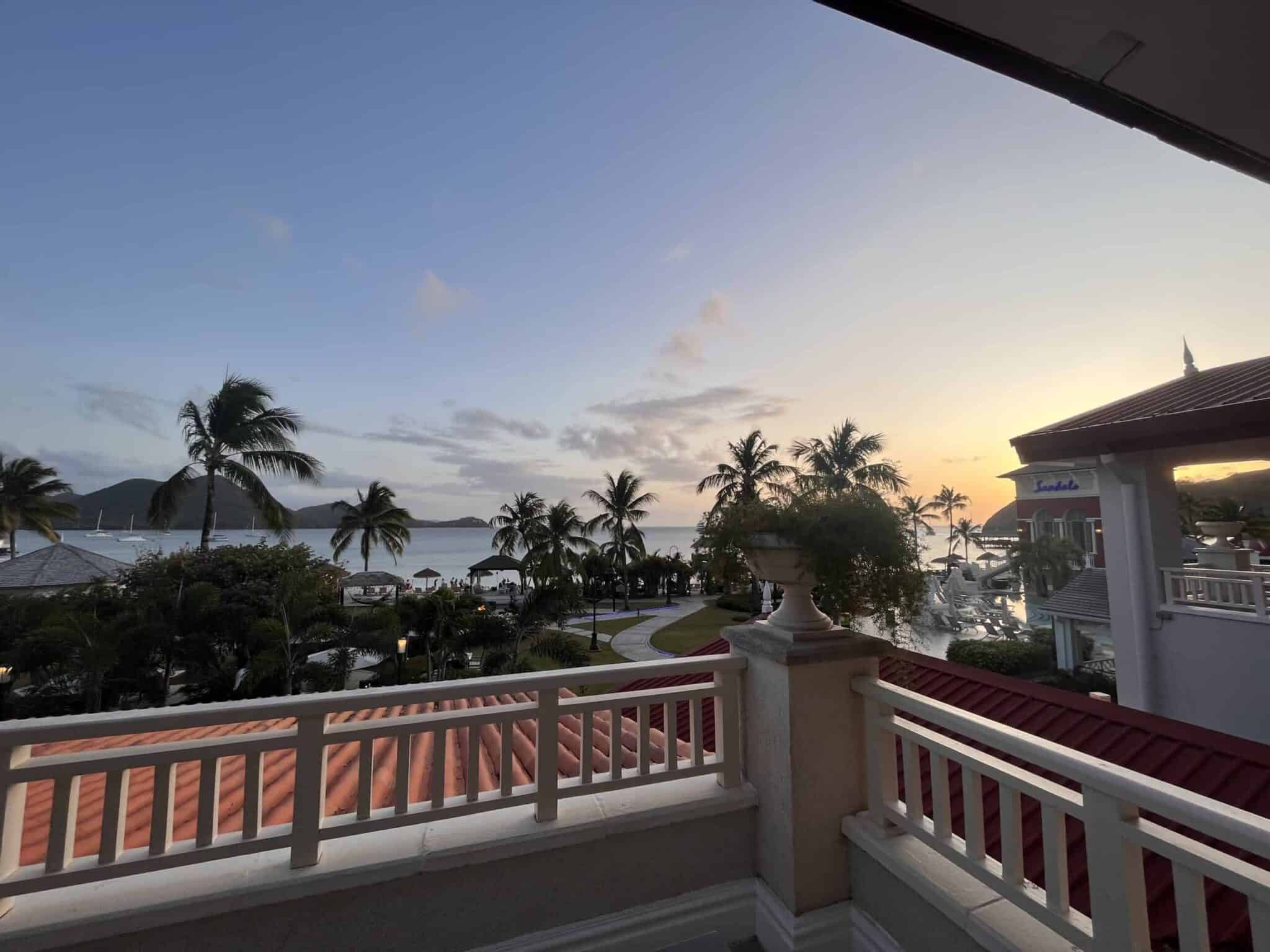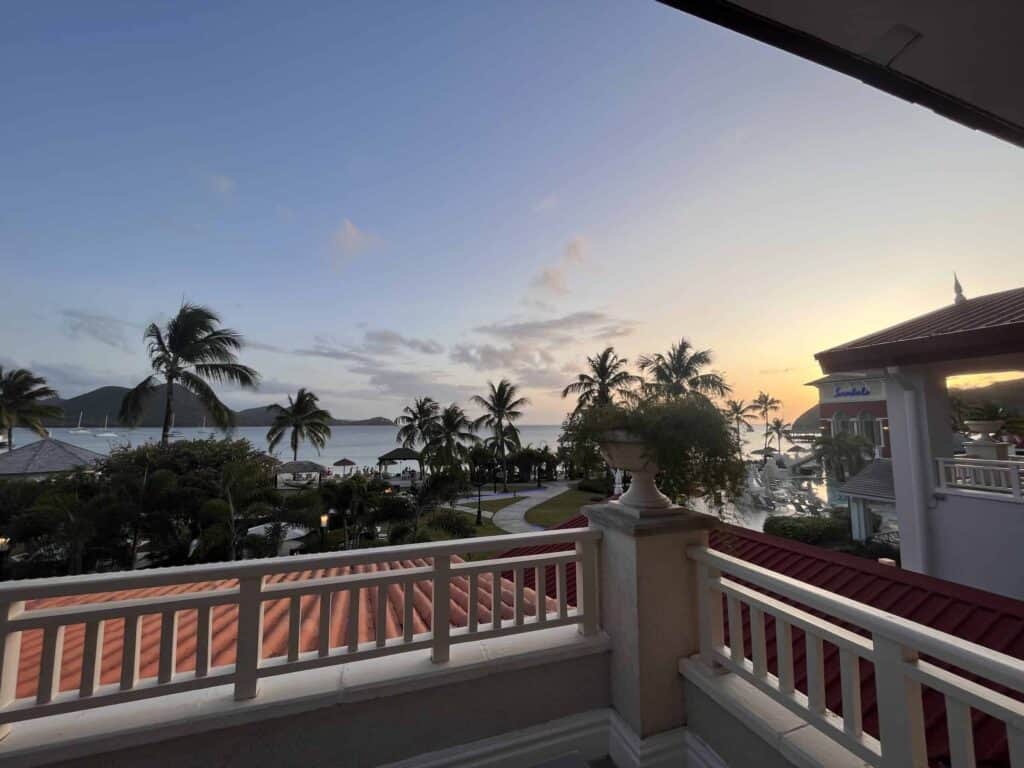 Austin and Samantha
Resort Experience:
The trip and resort was amazing!! Can't wait to go back!
WeddingVibe Experience:
Amazing, Denise was able to help us plan everything