Experiences from real VibeGetaways clients.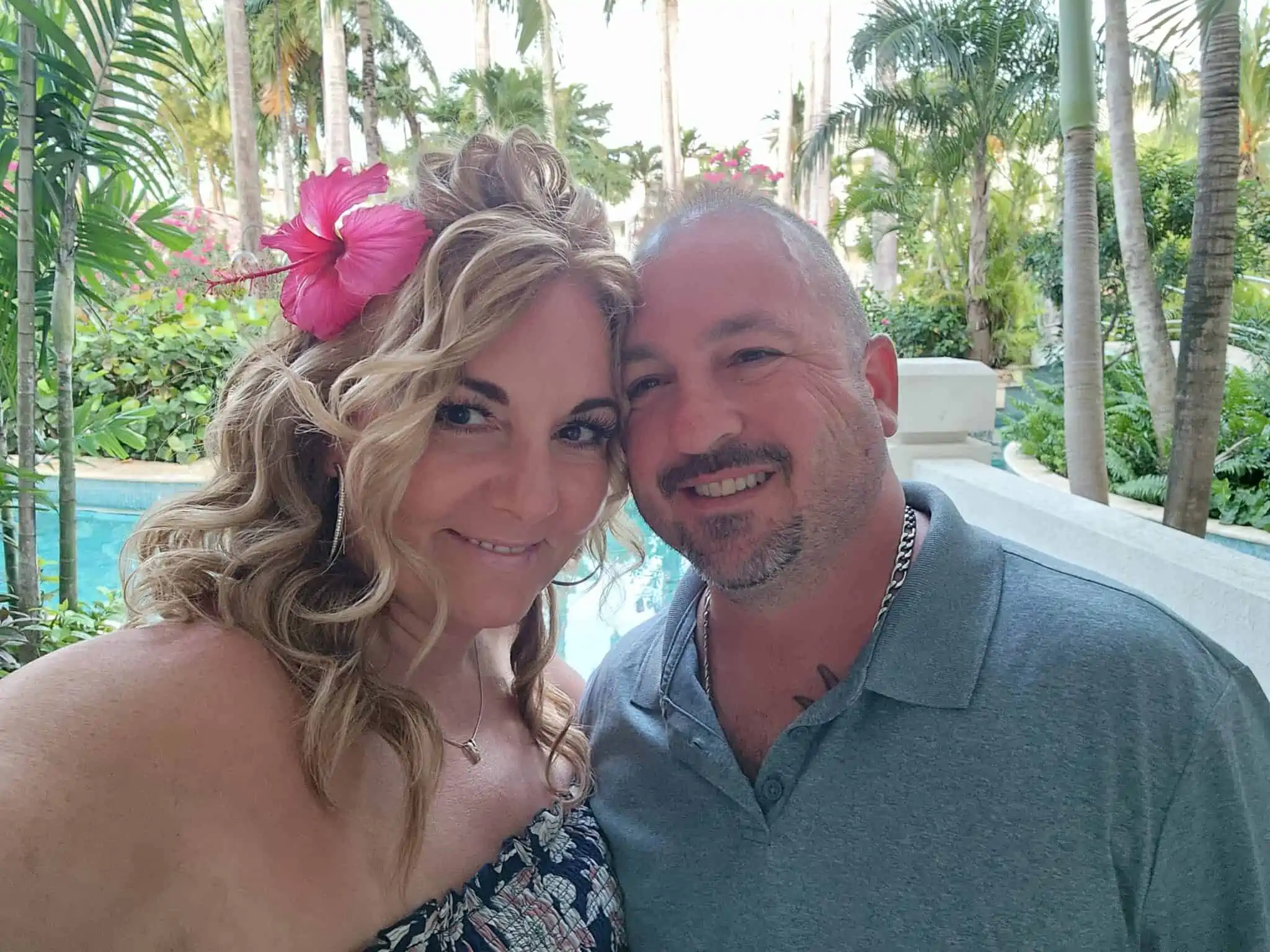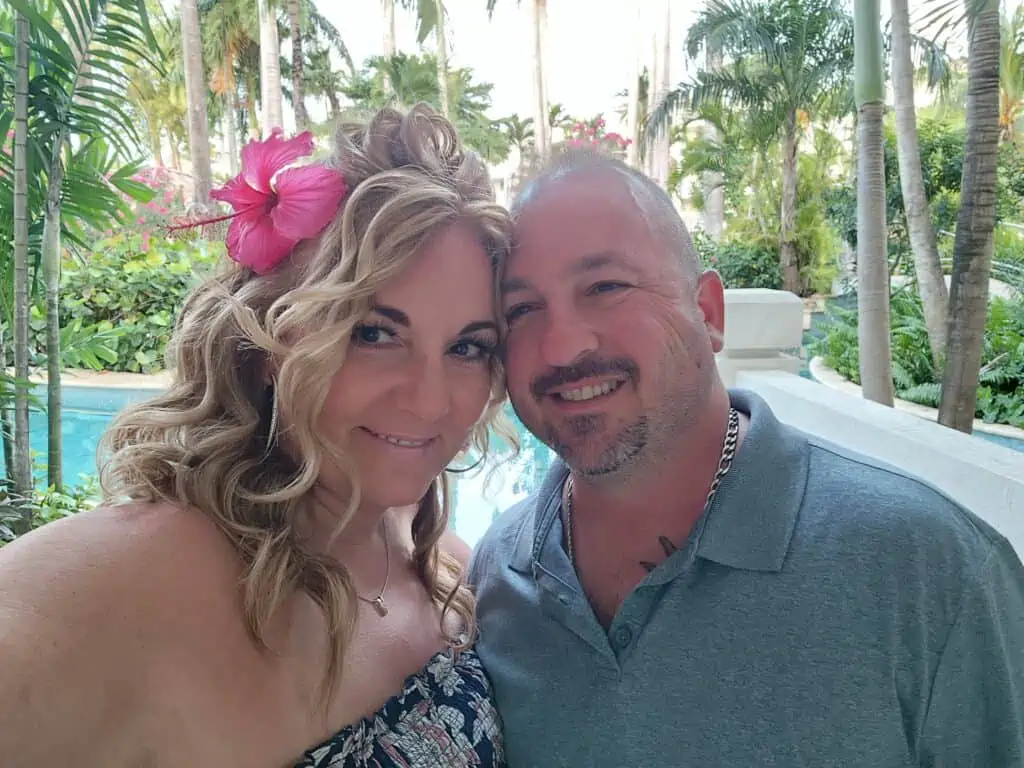 Joan and Tommy
Resort Experience:
Sandals Barbados did not disappoint! We had a beautiful & relaxing honeymoon in paradise! The grounds are simply gorgeous & the service was fantastic! Thank you to Jennifer Houle for all her help planning our trip!
Joan & Tommy
VibeGetaways Experience:
Excellent! Jennifer Houle was absolutely wonderful & very helpful while planning our honeymoon!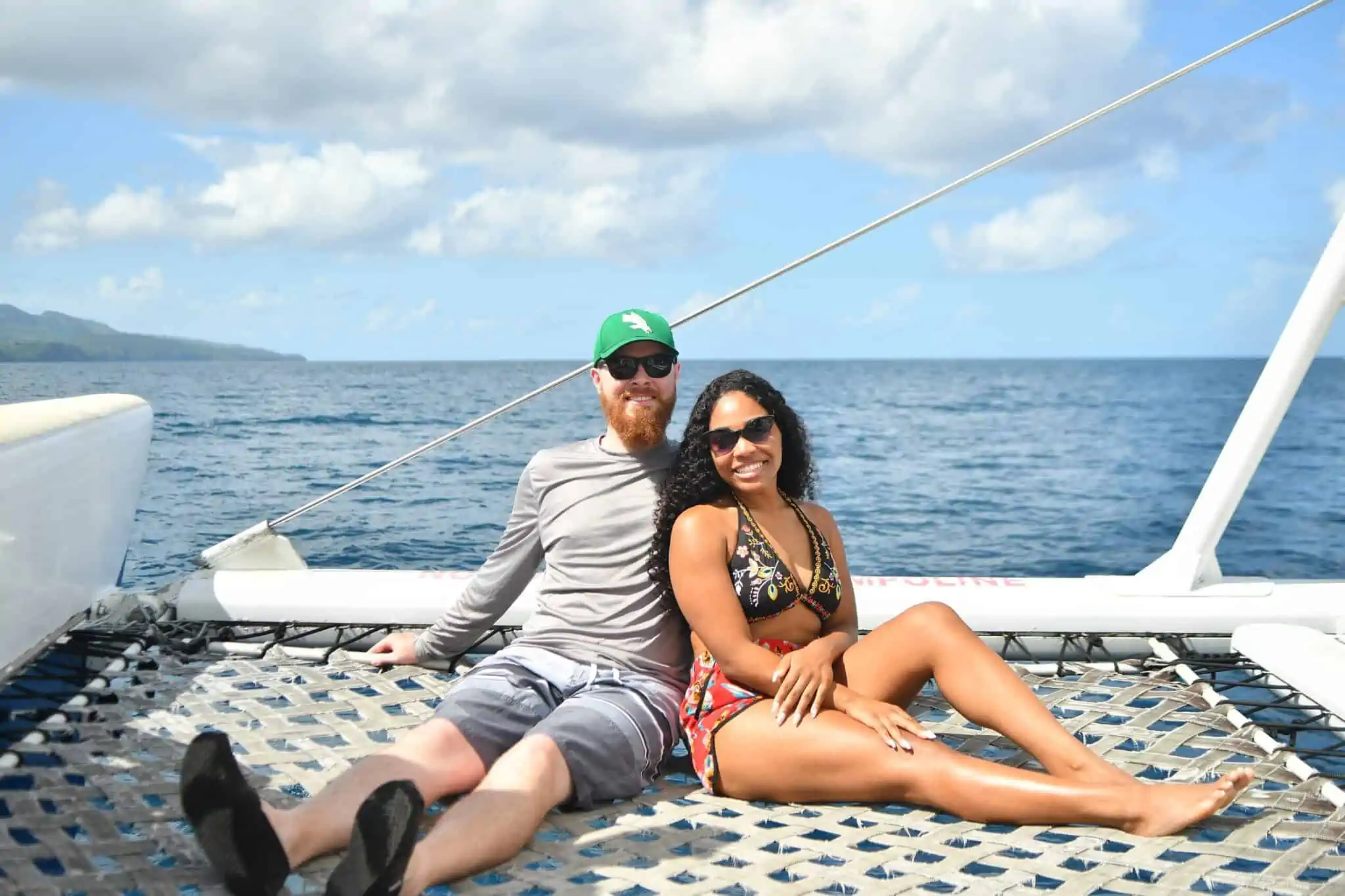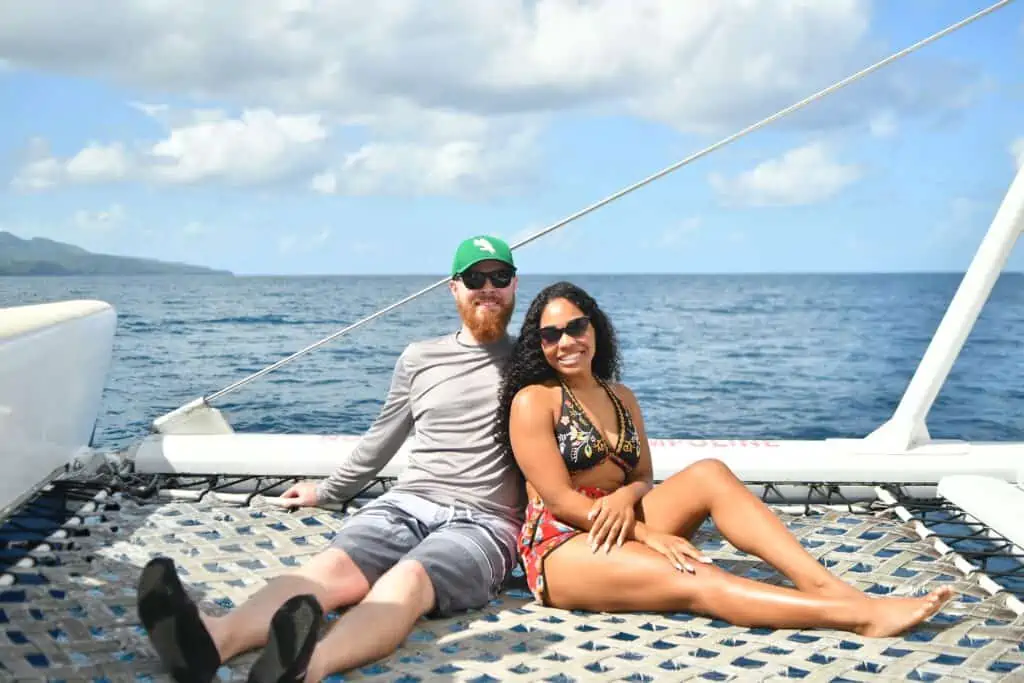 Chase and Reagann
Resort Experience:
Truly fantastic, we loved the atmosphere of the Halcyon Resort and the customer service was amazing! We were able to truly relax like we never had before.
VibeGetaways Experience:
Fantastic! super helpful in reminding us what we needed for travel and who to talk to about excursions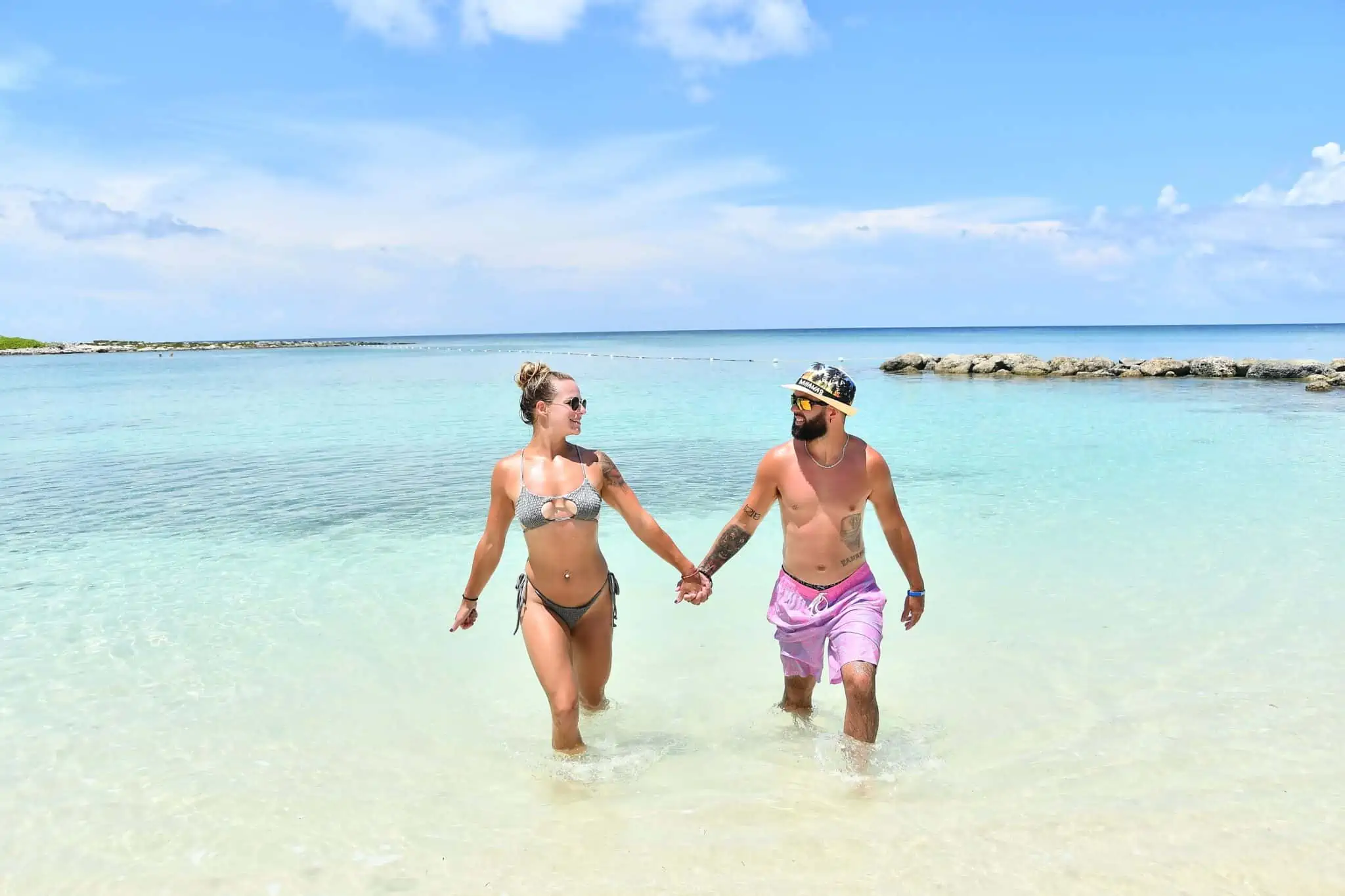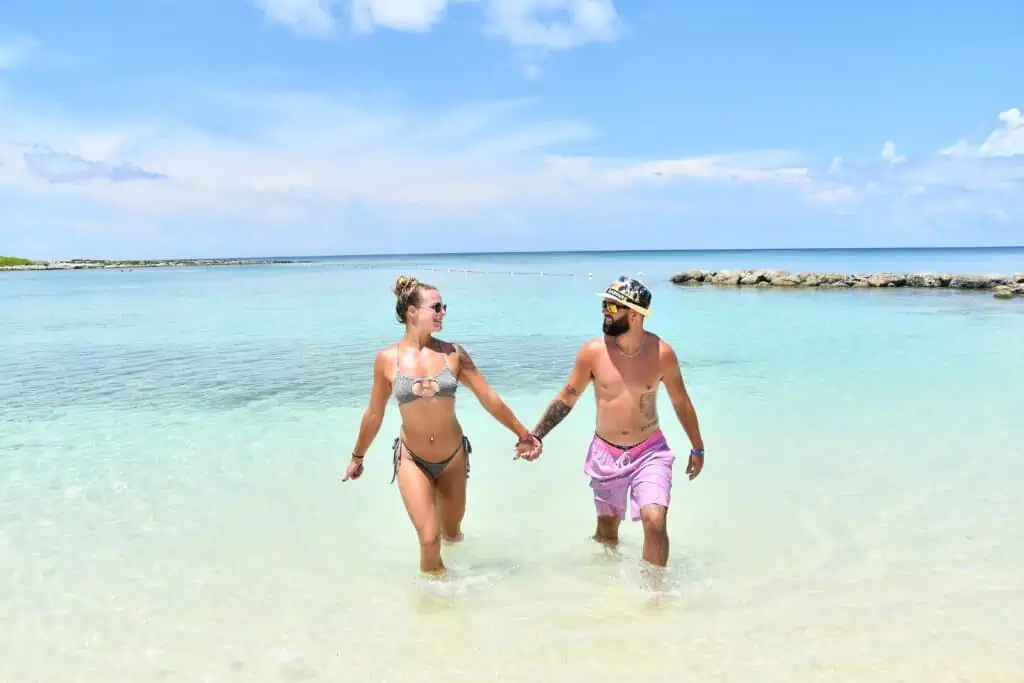 Brittany and Stephan
Resort Experience:
We had a fantastic time! We just love the Bahamas. I'd have to say our favorite part was definitely the private island. The tranquility and vibe over there was just so relaxing. We were over there probably about half of the time and at the main resort the other half of the time. The main resort was lively! It was a bit more upbeat and gave off more of a 'party vibe' than we expected. It also seemed to tend to a much younger crowd versus last year in Exuma at Emerald Bay, they had a much more mature crowd.
Every night there was entertainment! The shows were wonderful and exciting. I will say though, they got a bit tiresome after 7 nights of loud music blaring from 8pm-12am. We were thankful we got a room on the backside of the resort (West Bay) where it was nice and quiet.
The food is always amazing. I think our favorite restaurant overall was Tesoro. The Italian (as it always is at every resort, ha!) We enjoyed the breakfast buffet there every morning as well.
We did not have any issues with the resort itself. The only 'hiccup' we encountered was at check in. After we were escorted off our shuttle to the club sandals for check in, we sat with another couple on the couch for 30-40 minutes before even being acknowledged by a Sandals staff member. The husband of the other couple had to go up to the counter to ask them what was going on. It was then the woman (I don't recall her name) apologized profusely. She said she thought we were checking out. She kept on apologizing and then handed us our long awaited "pink flamboyant" cocktail special. She was really nice and very sorry for the mix up. So it was no big thing, just a bit irritating at first after a long travel day. Overall we had a great time. We are counting down the days until we can get back to the Carribean! Sandals never disappoints 🙂
WeddingVibe Experience:
Beth, as always, was excellent! Extremely helpful and there whenever I needed her. She responds to emails promptly and didn't hesitate to answer any and all questions I had (no matter how annoying!) She will forever be my go to gal when booking a Sandals vacation. I have already referred several friends and family members her way who are interested in booking their first Sandals experience. She goes above and beyond. Can't say enough good things about her! Thanks for everything Beth! I hope to be in contact with you again sooner rather than later! 😉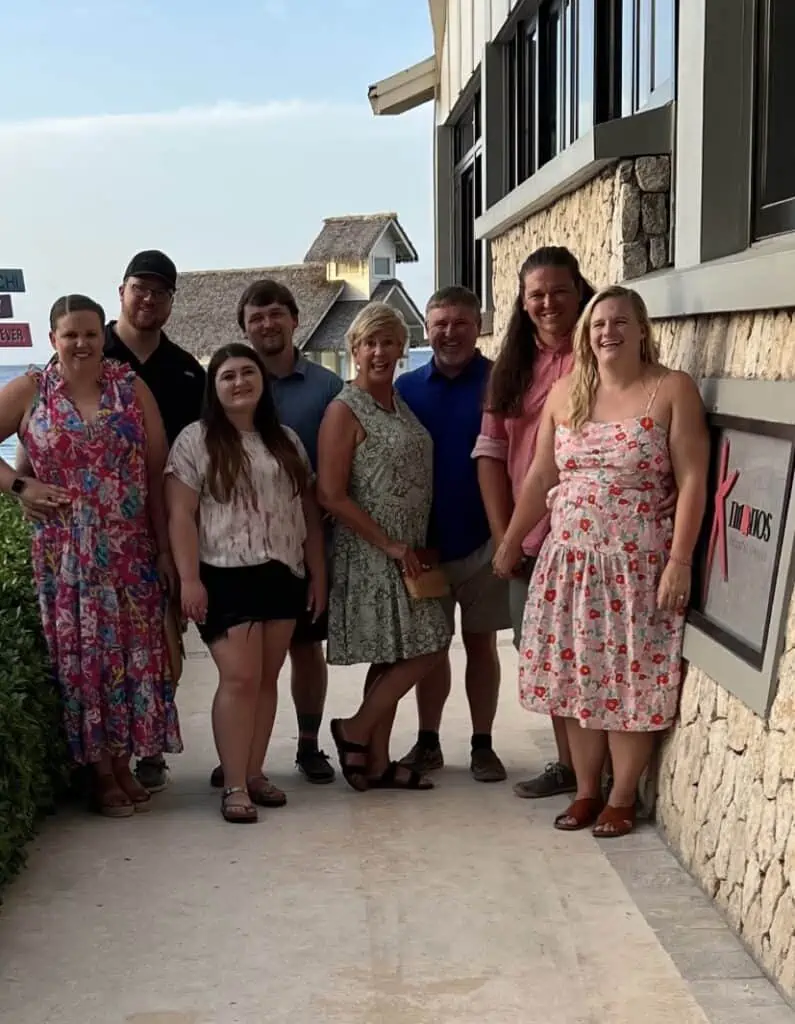 Diane and Scott
Resort Experience:
We loved the Sandals experience and loved being able to vacation with all of our grown kids! Our butlers were fabulous and the service and food on the resort were great. Scott and I would probably prefer a smaller resort without all the stairs, but we still had a great time!
WeddingVibe Experience:
Wedding vibe was fabulous, as always.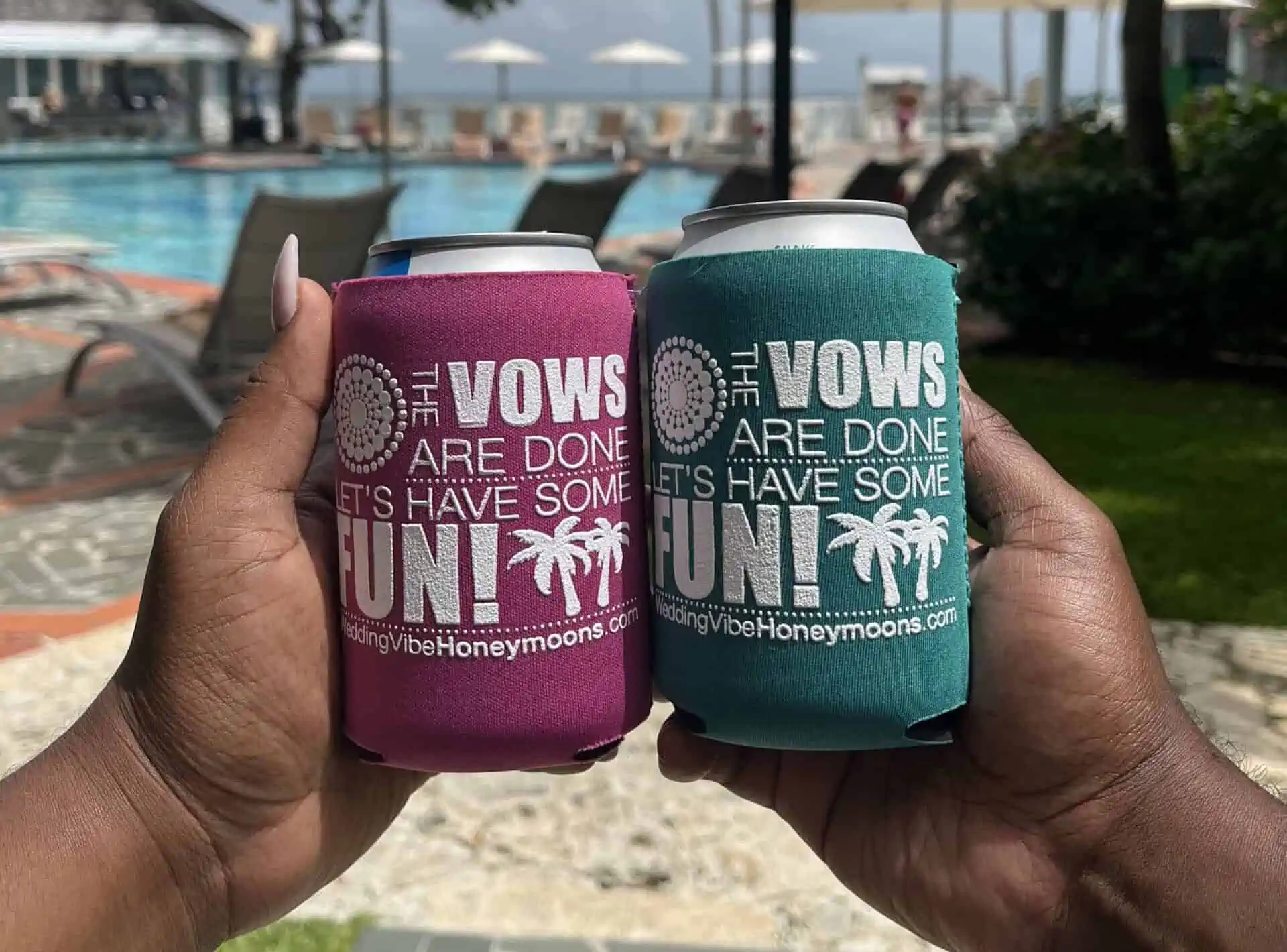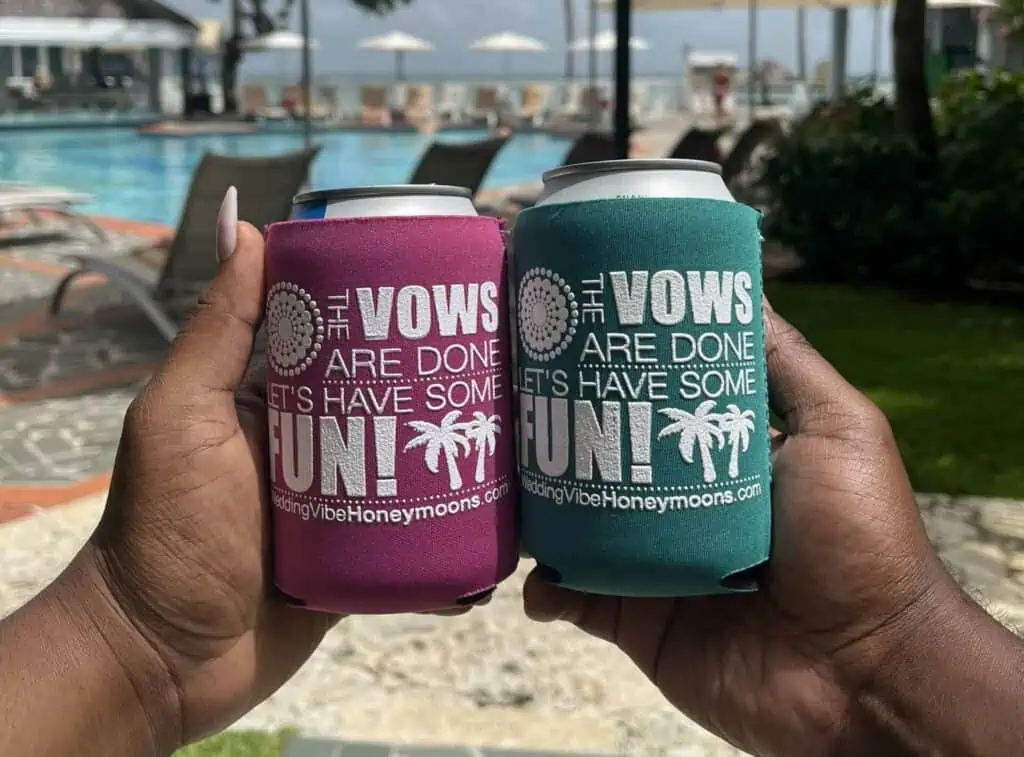 Ryan and Ronnika
Resort Experience:
Overall, it was a relaxing time. We were on the island for 7 days and I don't think we needed the whole week. Since the island is small, there aren't many options for things to do. So after about 4 days it became a little redundant. We are glad we had access to the other resorts, it helped fill in the dead space. However, outside of the different restaurants, the other hotels offered pretty much the same things.
Room service was very hard to get. There were many times we would call and no one would answer.
WeddingVibe Experience:
Wedding vibe was an amazing experience. Beth was always very timely with information and made sure we had everything we needed ahead of time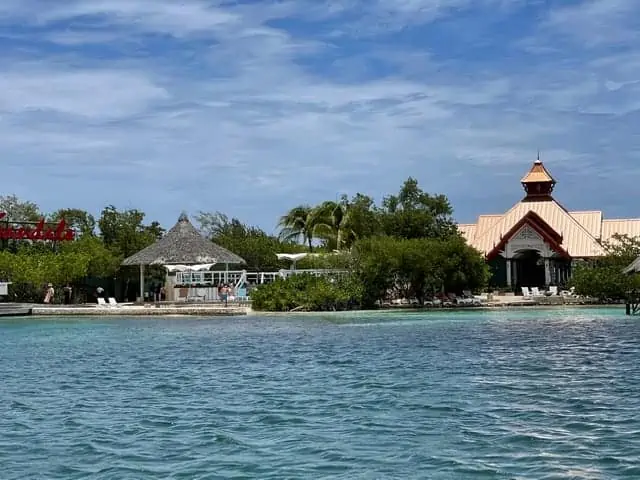 Kurt and Jami
Resort Experience:
We stayed at both Montego Bay and the Royal Caribbean. Both were very nice resorts and we had a great time. Food was very good at both.
For us personally, we preferred Royal Caribbean since it was a smaller, somewhat quieter resort than Montego Bay. It also was more personable as all employees typically greeted us as we walked by them, as compared to Montego Bay which was "hit and miss". The Overwater bungalows (OWB) were great and the butler at RC was so much more hands on then the butler at Montego Bay. He made us feel as if we were his only guests. I'm not sure if this is the individual butler or more that the butlers at Montego Bay may have a lot more guests that they have to take care of.
We have been to several Sandals over the years and the issues with these two resorts – which they can't control –
1) the airplanes constantly flying very closely over the resort. Very noisy and it definitely took away from the "relaxed, island feel" due to the large quantity of daily flights.
2) My other issue was the next door Riu hotel. They had extremely loud music that was played from 12-4 pm and then 7-midnight and echoed across the water so loud to our OWB, that it sounded like we were at the Riu hotel and not Sandals. (Reggae music would have been more "tolerable" vs the horrible rap/ loud pounding music they played ). It may have been our location of OWB that was facing out towards the ocean and could also see the hotel off to the side, but it was not enjoyable.
WeddingVibe Experience:
Denise K. was FANTASTIC !! When I plan a trip, I typically ask a lot of questions and am pretty "hands on" when booking my vacations, and Denise called/texted/emailed quicky and was always available and thorough in her answering my many questions.
She even answered my texts and emails while she was on vacation herself !
When we book our next stay, we will definitely use Denise again. She is the ultimate travel advisor !
I do get a few too many emails from WeddingVibe and I have yet to win my steak knives, but their marketing and constant emails must work for them 🙂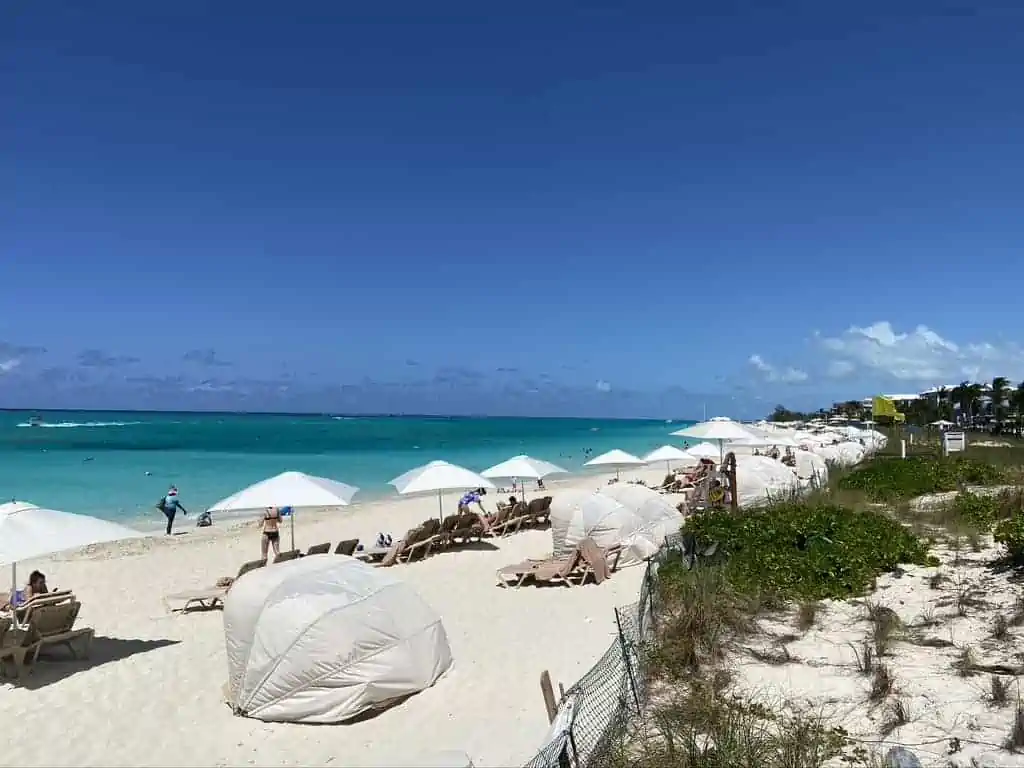 Bridget and Denise
Resort Experience:
We really enjoyed our family trip for spring break. The resort property is huge, but it was easy to access all areas, and we loved the variety of dining options. Great beach and beautiful water.
WeddingVibe Experience:
The booking process was incredibly easy. I discovered a major problem (my own fault) in my airline booking two days before we were to travel. Denise stayed up with me all night working to resolve the issue and literally saved our trip! She's the absolute best!!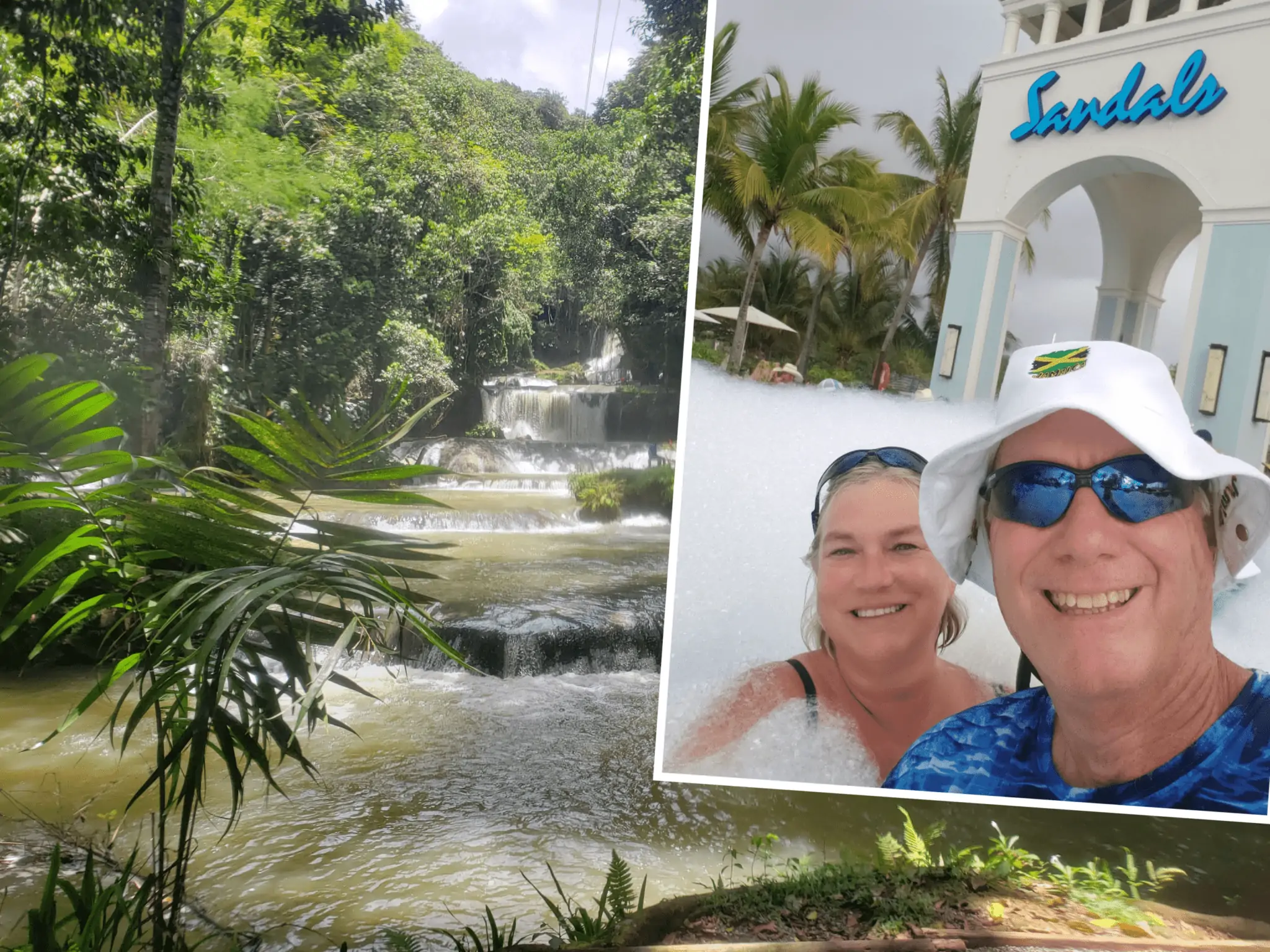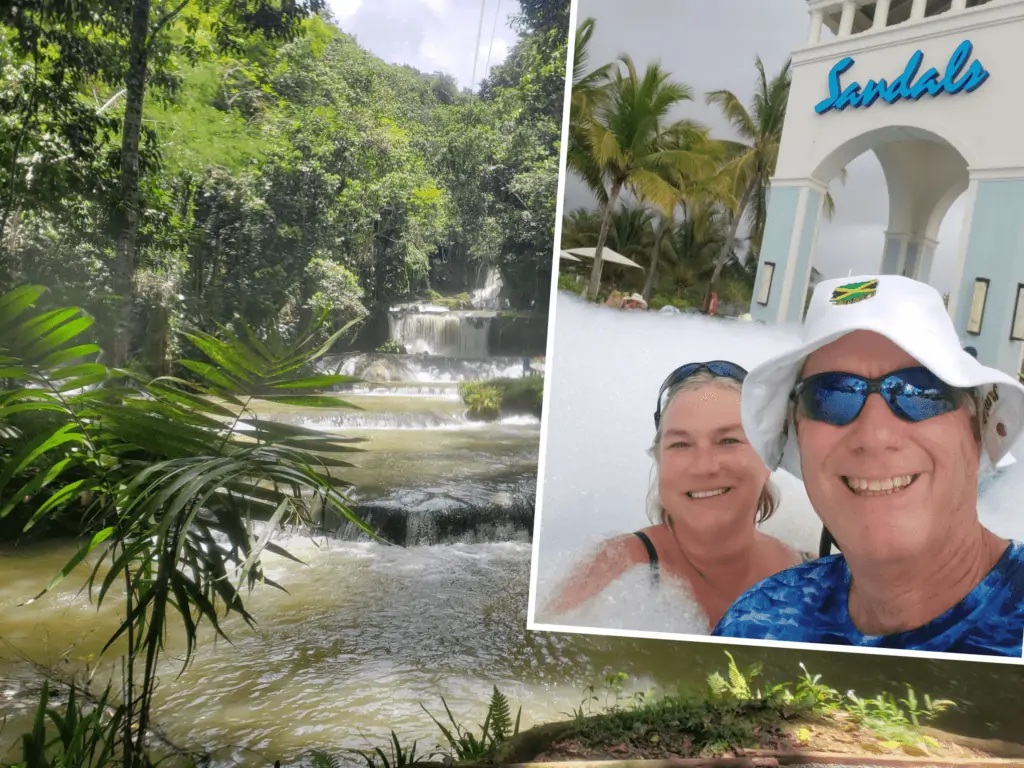 Valarie and Walter
Resort Experience:
The staff were very nice and smiling. Beautiful grounds, the room was pretty with ice cool air.. I give the Entertainment a B+. They need better support in props, music sound system. We were disappointed that the water was so murky and filled with sea grass. The biggest problem was the communication about events. Sandals does not place a printed copies of activities in your room anymore. Your suppose to use the app, but the app wasn't working. We missed the first two days of doing things because we just didn't know. I asked for a printed copy and that was like asking for gold. And we weren't the only one who wanted a copy.
WeddingVibe Experience:
Your service was great.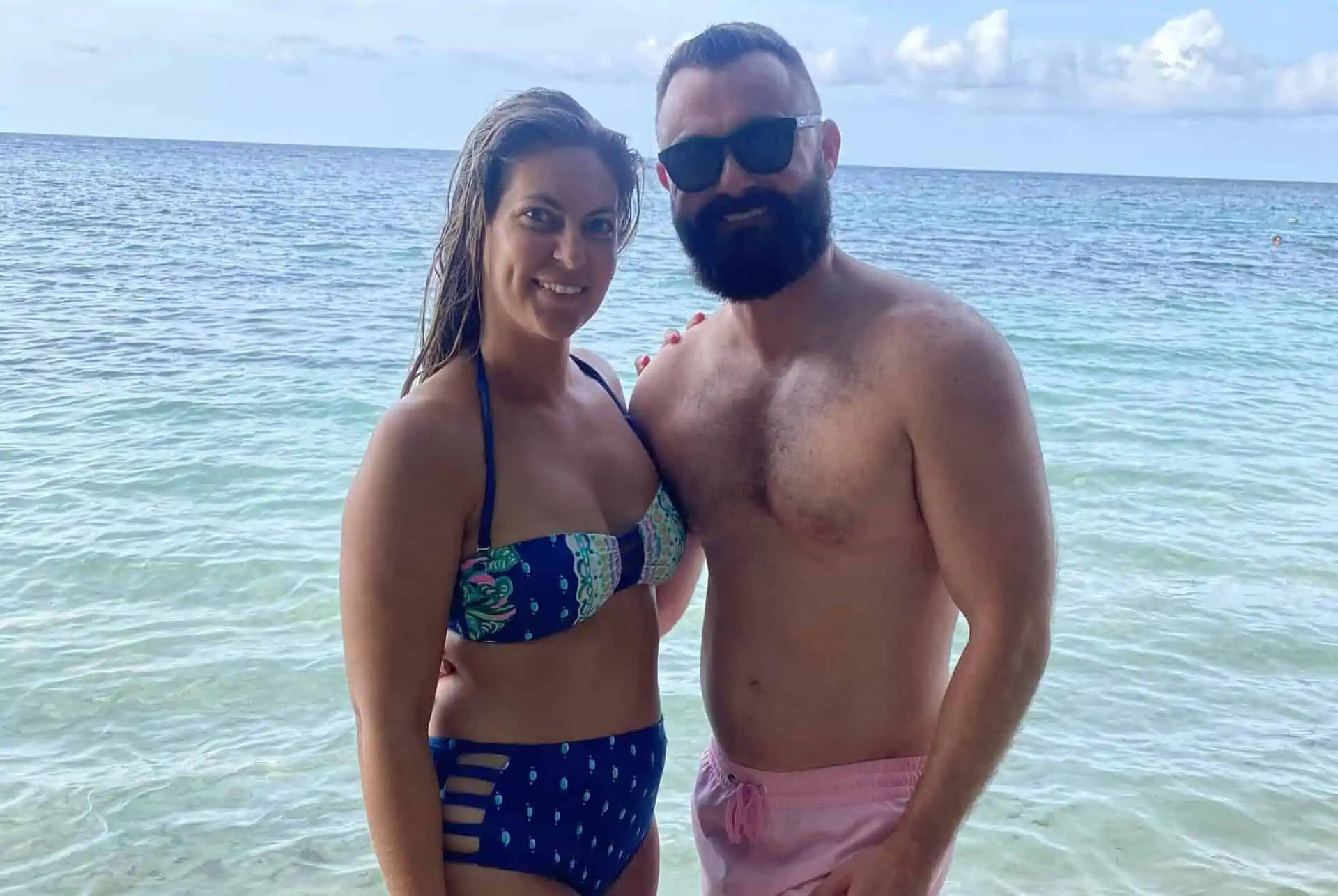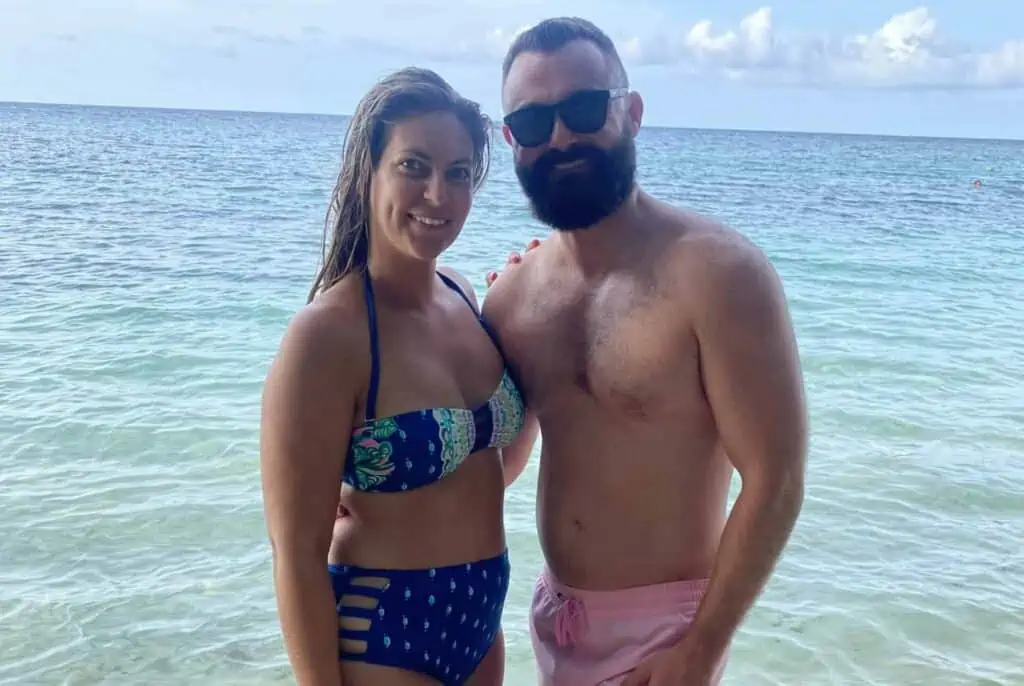 Chelsea and Cole
Resort Experience:
Excellent
WeddingVibe Experience:
Denise was wonderful to work with through the honeymoon planning process. She made it so easy to make changes. She gave great advice and recommendations and really helped us make the most of our trip!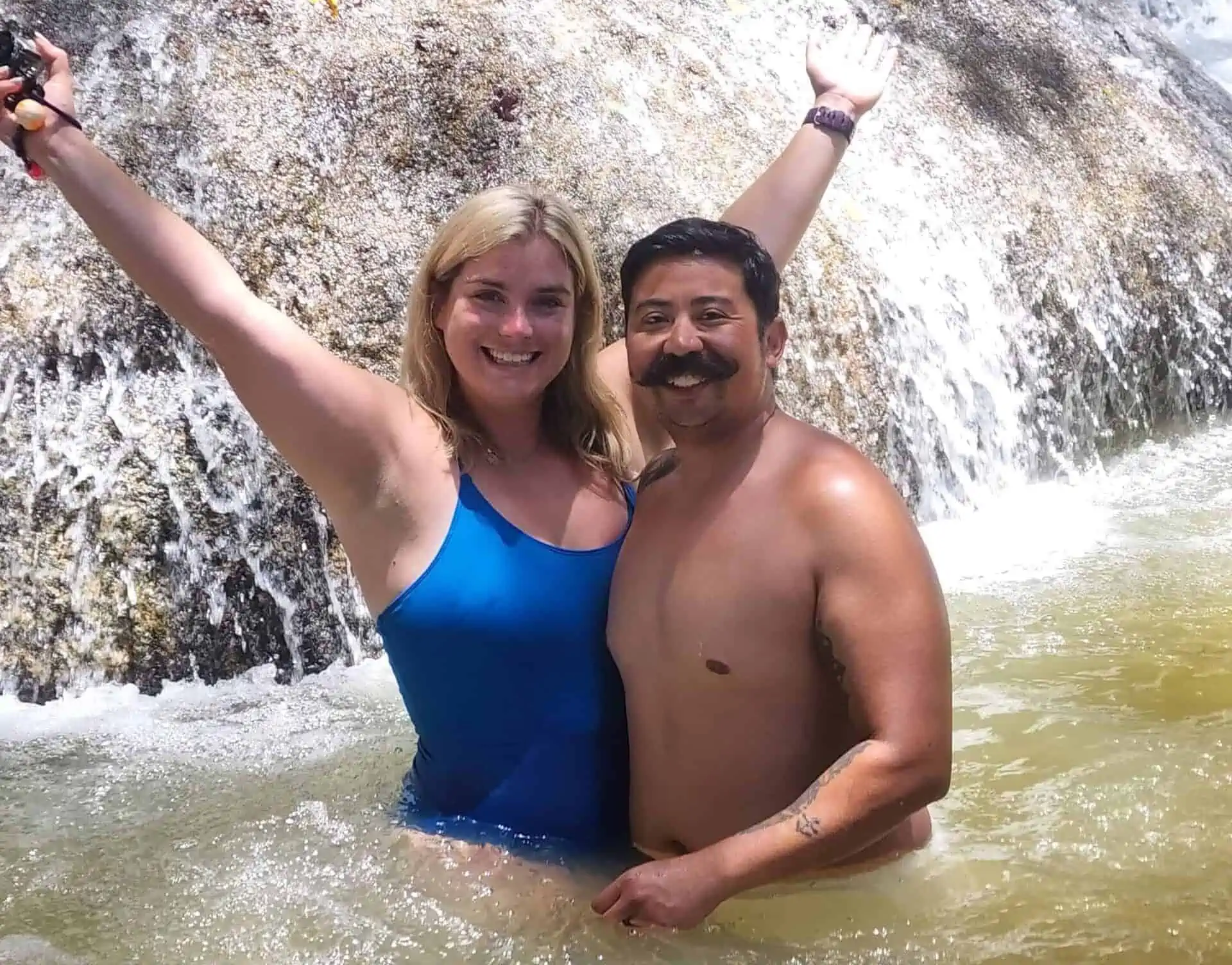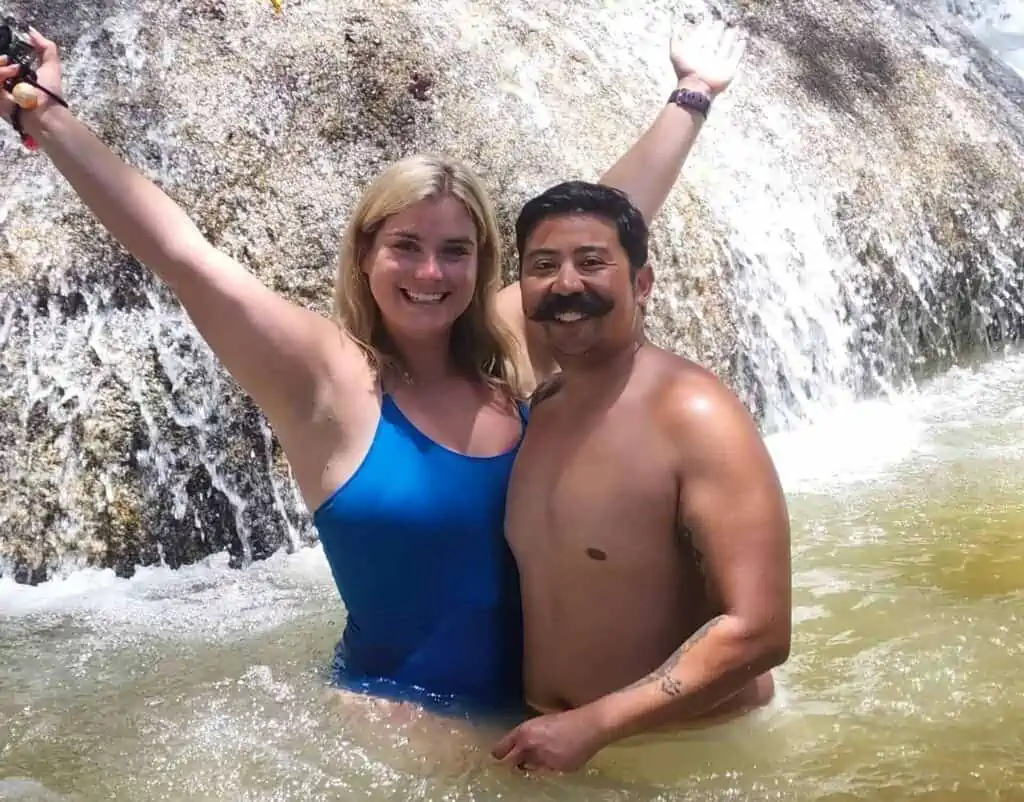 Lauren and Richard
Resort Experience:
We had an amazing time celebrating our 2nd wedding anniversary and my mom's birthday! The resort was beautiful, the food was great and the company was even better. This was a much-needed getaway to paradise!
WeddingVibe Experience:
Beth has been so wonderful for our past 2 trips! Can't wait to work with her again!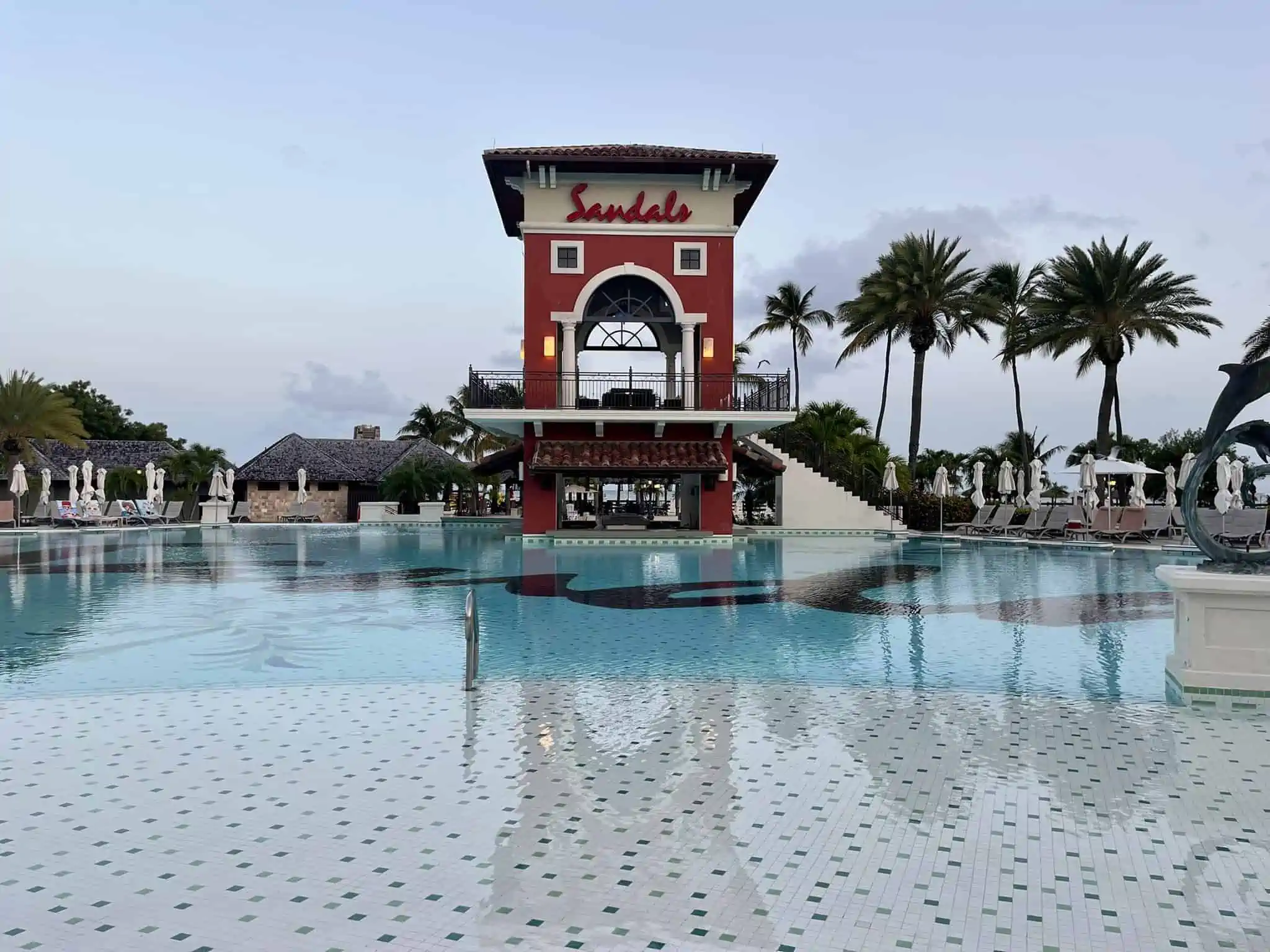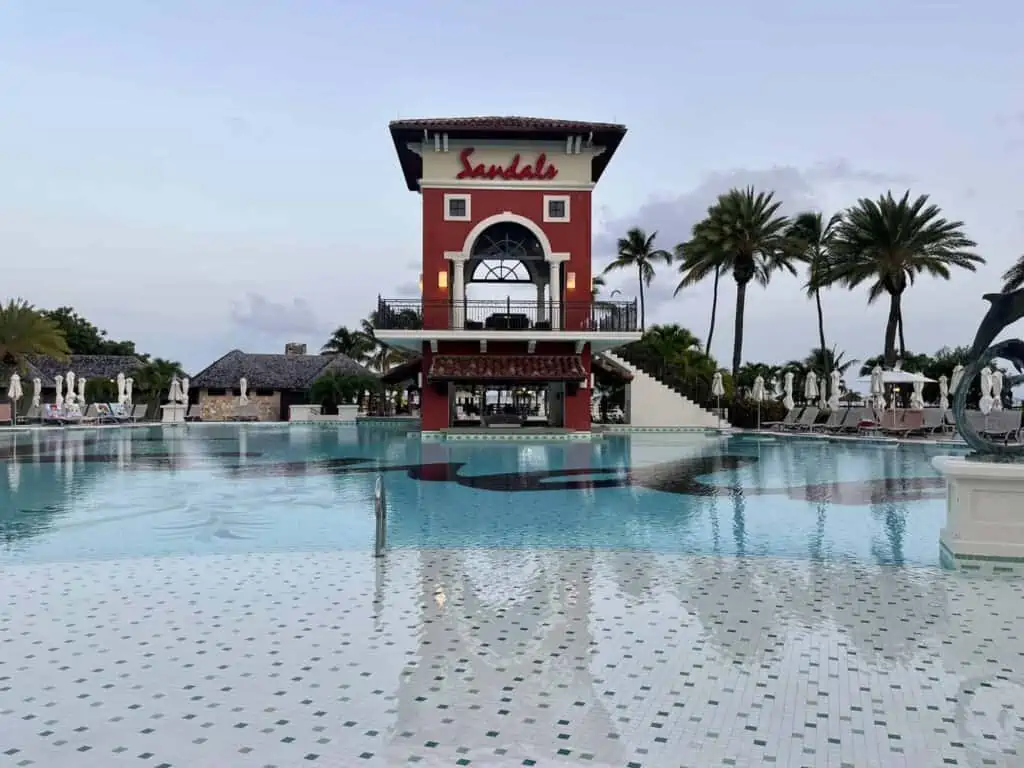 Stacey
Resort Experience:
The best part about Antigua is the white sand beaches! They are beautiful! The food was great just like all of the other Sandals. I only had 2 complaints… The first is how they treat you if you are with someone of the same sex. I was on a vacation with a friend but they treat you different if they think you are homosexual. Every term is in regards to boyfriend and girlfriend or husband and wife. Why does it matter if you're with the same sex, regardless of relationship status? We gave you our money either way. The second complaint is regarding some very rude staff and I'm guessing that's because they don't get tipped but who knows. Some of the bartenders are rude. All but one of the servers were wonderful. Stacey from Tokyo/Soy was the most rude and hateful person I have ever encountered at a Sandals. It was apparent she was having a bad night and HATED either her job or us. Other than those two things, Sandals did an amazing job. They are the only all inclusive company I will ever use.
WeddingVibe Experience:
Beth is absolutely amazing! I've been using her for 10 years (since my honeymoon) and will use no one else. I also refer everyone I can to her. She is so helpful, efficient, kind, and caring. I appreciate her so very much.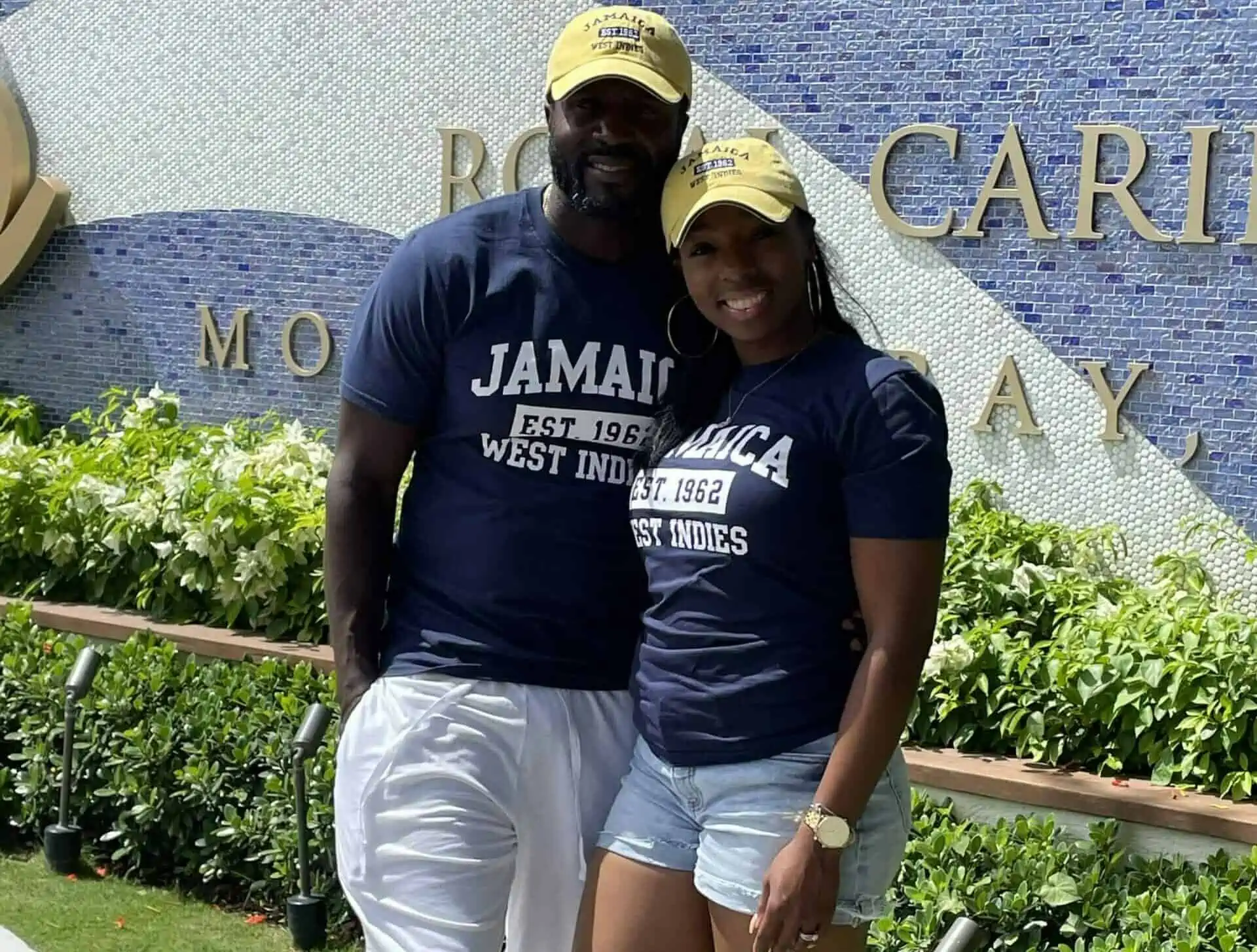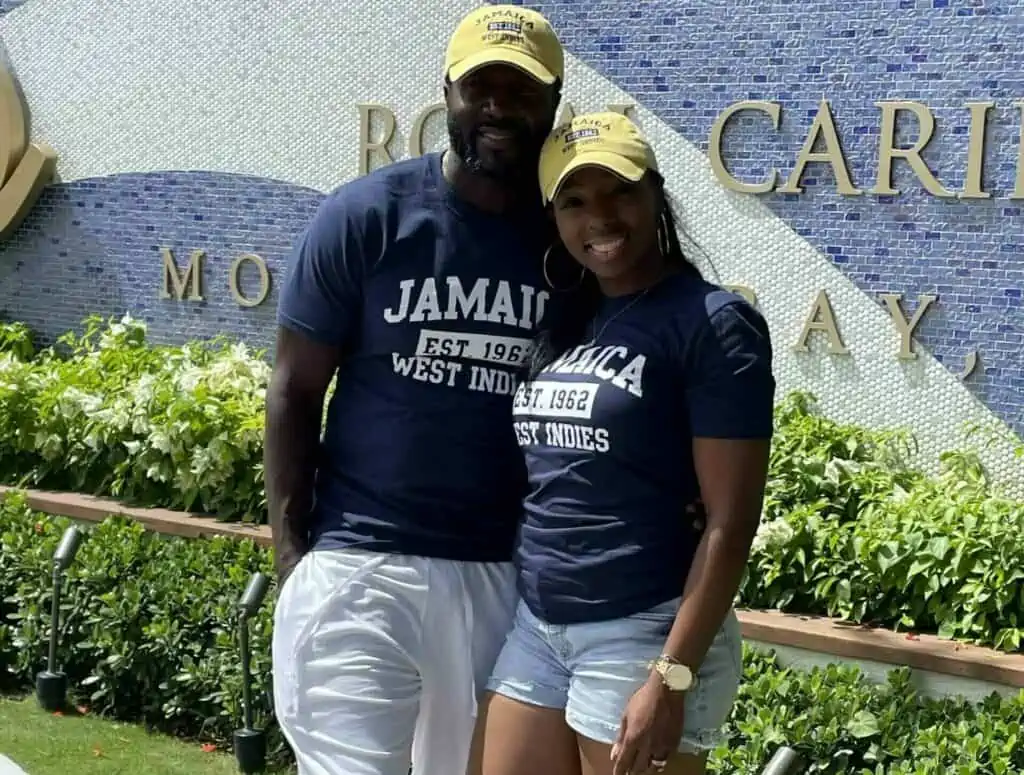 Takara and Shedrick
Resort Experience:
The resort was absolutely amazing! Jelesia was my absolute favorite. Everything and anything that she could do to make our experience more pleasurable she did. From changing times for the excursions, reviewing charges, setting reservations for dinner, explaining things, etc. she even called in her day off when we left to wish us safe travels. I'll definitely miss her. The food was absolutely delicious and the culture was truly beautiful. We had a magnificent time and will def be back.
WeddingVibe Experience:
The service provided by my agent before the trip was very good. Denise gave insight and kept an eye on things to ensure a smooth transition as we traveled from America to Jamaica. Even when we landed and I almost panicked being away and feeling alone with having to navigate customs, she emailed me and reassured us on next steps. The sandals representatives in the airport did a spectacular job. They would t let us get lost at all! We definitely felt safe and cared for.