Simply fill out this quick form and a VibeGetaways group vacation specialist will get back to you.
VibeGetaways operates with a strict privacy policy. By submitting this form, you agree to receive occasional emails and SMS text messages from VibeGetaways about travel. You also agree to our terms of use and privacy policy. If at any time after submission, you wish to withdraw your personal data or restrict its use, contact the Data Protection Officer.
Our travel agents help save you time & money planning your dream vacation. This service is FREE of charge.
Organized by VibeGetaways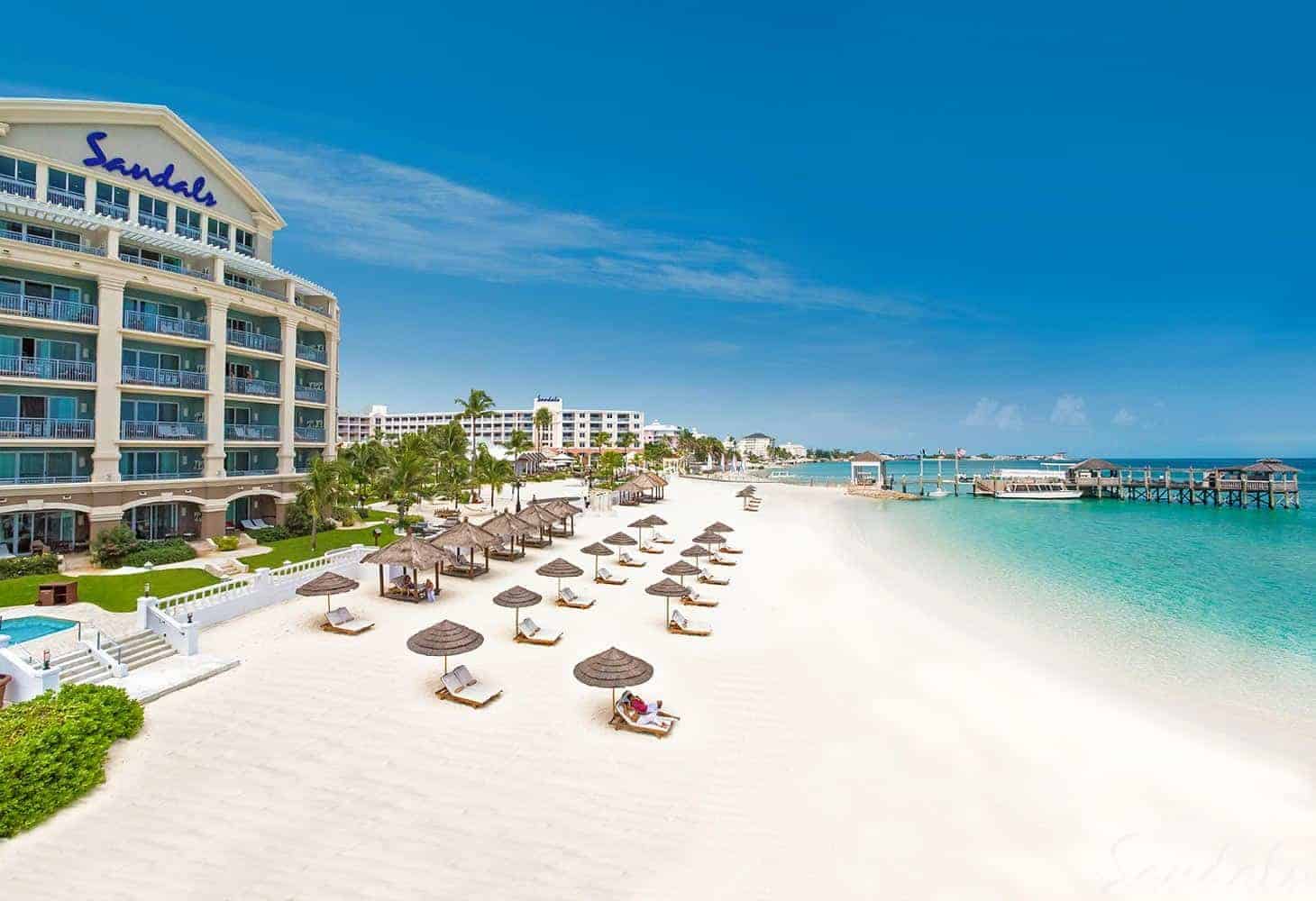 05/25/2023 - 05/31/2023
6 nights
As low as
$5899 for 2 adults
Adults-Only
Benefits of Booking with VibeGetaways
(It's FREE) No hidden booking fees
Best Price Guarantee
We listen to your vision and match you with the perfect resort
Exceptional personalized service - Email, call, or text us!
We save you hours of searching and reviewing online
We have intimate knowledge of each Sandals & Beaches Resort
We have strong relationships with resort personnel and managers
We are an award-winning travel agency!
We can hold your room with no money down*
All of your payments are made directly to Sandals
We can change your dates, room, and resort up to 45 days prior to travel with no fees
Wondering when the best time to book is? READ ARTICLE
VibeGetaways is a Top 10 WORLDWIDE Sandals Travel Agency!


Stephanie M.
18:42 21 Feb 23
My husband and I had a wonderful delayed honeymoon at Sandals La Toc in St. Lucia! The resort was beautiful and St. Lucia is breathtaking. We loved seeing the Pitons and touring a rum distillery on our excursion. Thanks to Denise for helping us plan an amazing trip! We will definitely go back!

Our trip to the Bahamas Emerald Bay was amazing! Denise did a fantastic job of offering different room options so we could select one that met our needs. Additionally, she was in constant contact and keep us up to date on what to expect while traveling. The trip was smooth and the Sandals employees are so friendly and helpful. Will definitely be looking to book another vacation with Denise!

Our agent, Denise, was SO helpful in helping my husband and I plan our honeymoon at the Sandals Grande St. Lucian. She helped us with all of our bookings and was always readily available to answer all of my questions. I get nervous traveling out of the country and she really helped make that experience stress-free. I would highly recommend her!

Michelle E.
14:50 16 Feb 23
Lisa W. was such a pleasure to work with. She was very quick responding to my questions & concerns.

RoseAnn S.
19:38 04 Feb 23
My husband and I travel at least once a year and for the past 2 years we have been staying at a Sandals resort. Our most recent experience with our travel agent Denise has been nothing but exceptional! Our trip to Jamaica was supposed to be taken October 2022 but due to a serious ankle injury that resulted in surgery we had to postpone. I honestly have to say that I couldn't have done any of this without Denise! She kept me at ease during the stress of this entire rebooking! From sitting on the phone for hours and days on end with the airlines to get our flights rebooked locating our credits because everything was already paid for. She did everything to make things smoothe sailing from the moment we got into the airport and then back home. Start to finish was top notch service not only with her but with Sandals resorts - you could never compare and I don't ever think I could stay at another resort on an island because my standards have been set to high lol . Thank you Denise for always assuring a safe travel for my husband and I ...no matter where in the world we end up. I'd love to include some photos of our 2 trips booked with denise .... Barbados and Jamaica in Ocho Rios.

Lisa was absolutely amazing!!!!! 10/10 you should use her. Our trip was a trip of a lifetime!!!!

Havilah H.
20:00 23 Jan 23
Loved working with Denise Kerkhoff, she was very friendly, prompt and very helpful in the booking process.

Lindsay H.
20:21 17 Jan 23
Denise was super helpful and responsive to all my questions! Highly recommend!

Keeping Up With The Trish's R.
12:03 30 Dec 22
It was an awesome experience, great place to spend your honeymoon!

Lisa Wolters is a phenomenal agent!! She books all our vacations and goes above and beyond every single time!!

Allison B.
21:36 29 Dec 22
Had such a wonderful time! Lisa was an amazing agent to work with. She is very informative, kept us up to date, and made the entire process super easy. Would highly recommend.

Jennifer H was our advisor for our honeymoon!! she was beyond amazing from the start, with emails about reminders of items to pack, advise on traveling, food recommendations. She helped me get the best room and price and sent us up with the honeymoon package!! I would 100% recommend to use or because without her I would have been so lost..

These days when it seems everyone is booking their own travel, let me tell you, it is so great to have an agent to have your back. Pauline was amazing!

Royal Bahamiun Sandals Resort in the Bahamas did not disappoint! Denise was great to work with and answered all of our questions It was so relaxing not having to worry about anything from shuttling to and from the airport, securing our luggage and being treated like Royalty. The food, drinks, weather, entertainment, and weather were amazing!

I reached out to Jennifer with the intentions of finding a great place to go to for my honeymoon. She went well above and beyond to get me all the information I want so I could choose the perfect place for my honeymoon. Even after I picked a place and paid for the resort, she still reached out to me to make sure everything was good and I had everything I wanted. She was amazing every step of the way and I will alaways book through her. Jamaica was GREAT…..
Booking Online
vs.

Benefits
Book Online
Book with
VibeGetaways
Lowest price available
No booking fees
Personalized one-on-one service until the day you arrive back home
Help and tips from a professional that has traveled to the resorts
Peace of mind knowing all the details are taken care of
Easily make changes to your booking dates, room type, or resorts
Resort managers will be notified VIP guests are arriving
Call, email, or text your agent at any time
Payments made to Sandals directly
Hold room with no money down
Personalized help booking airfare & excursions
Personalized help if there are issues: missed flight, health issue, extreme weather, etc.
Price watch guarantee: if price goes down after you book we will get you the better price
Call us at 262-891-4768 to plan your dream vacation!
*  No money down to hold room.
Small deposit due after 7 days.
Final balance due 90 days prior to travel.