Why Foodies are Flocking to Sandals and Beaches Resorts
Are you a foodie on the hunt for your next culinary adventure? Look no further than Sandals and Beaches all-inclusive resorts. From tantalizing local cuisine to award-winning chefs, these resorts are attracting foodies from all walks of life. With a variety of dining options, access to top chefs, and the convenience of an all-inclusive experience, it's no surprise why foodies are flocking to these resorts for a gastronomic getaway. Let's get away and explore the reasons why all-inclusive resorts like Sandals and Beaches have become the go-to destination for foodies. Pack your bags and prepare your taste buds for a journey of culinary delights.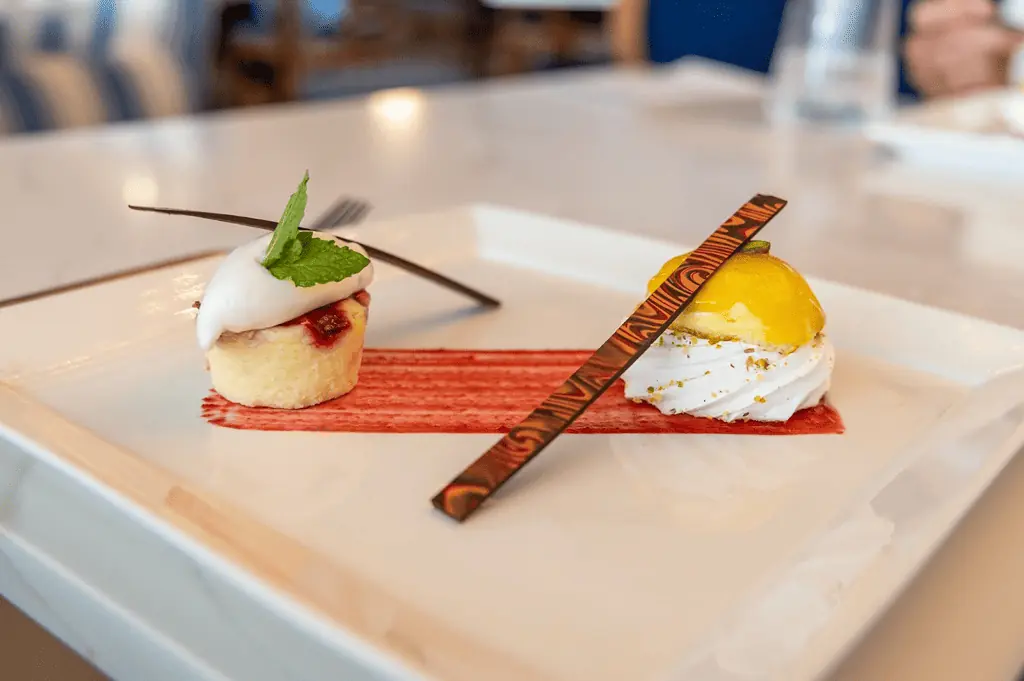 The Variety of Dining Options
One of the biggest draws for foodies at Sandals and Beaches all-inclusive resorts, are the variety of dining options available. Whether you're in the mood for Italian, Sushi, Indian, Asian, local Caribbean cuisine, and everything in between, Sandals & Beaches Resorts has it all. The resorts have multiple restaurants serving different types of cuisine, giving guests the opportunity to try a variety of dishes during their stay. With up to 23 different cuisines offered, there's something for whatever you're in the mood for.
But it's not just about the quantity of options; Sandals & Beaches resorts prioritize the quality. (trust us when we say it's in the details!- the food is SO good!) Sandals and Beaches Resorts have award-winning chefs from around the world on staff, who are constantly creating new dishes and pushing culinary boundaries. Plus, with the convenience of an all-inclusive package, you can indulge in as many meals as you want without worrying about the bill. We love that the resorts source as much local produce as possible which in turn creates the freshest ingredients and supports the local economy. Bravo!
Whether you're a picky eater or an adventurous foodie, Sandals and Beaches all-inclusive resorts have something to offer. With a wide variety of dining options, top-notch chefs, and the freshest ingredients, you're guaranteed to have a culinary experience that you won't soon forget. (See what else is included at Sandals & Beaches)
The Inclusion of Local Cuisine
One of the most exciting aspects of all-inclusive resorts is the inclusion of local cuisine. Sandals & Beaches resorts take pride in showcasing traditional dishes and ingredients specific to the region they are located in. This means that you not only get to indulge in delicious food, but you also get to learn more about the local culture and customs.
One example of this is in Jamaica, where you are sure to find Jerk Chicken and Festival- a common local dish. In St. Lucia, you'll find resorts offering authentic French cuisine incorporated into their menus, along with St. Lucia's traditional dish of green figs and saltfish throughout their restaurants in different forms.
Check out the restaurant offerings at our popular Sandals St. Lucian Resorts.
Check out the restaurant offerings at Beaches Turks & Caicos
By including local cuisine, Sandals & Beaches resorts offer guests a truly immersive experience. Not to mention, it's an excellent opportunity for travelers to try new and exciting flavors they may not have had the chance to taste before. The inclusion of local cuisine is just one aspect of the culinary experience at their resorts, but also a way to support local farmers and fishermen.
The Access to Top Chefs from around the World
At all Beaches & Sandals Resorts, dining doesn't just mean satisfying your hunger. It's a culinary experience that offers guests the opportunity to indulge in exotic dishes and savor the flavors of their destination, and with access to top chefs from around the world, it takes this experience to another level.
With the growing trend of food tourism, Sandals and Beaches resorts have stepped up their game by inviting renowned chefs to collaborate and curate menus that showcase their culinary expertise. Guests can expect to dine on gourmet dishes that are not only visually appealing but also bursting with flavor. These top-tier chefs not only bring their expertise but also their passion for food. They add a personal touch to every dish they create, making sure that guests are not just satisfied but ecstatic with their dining experience. Check out more about the all inclusive drinks too!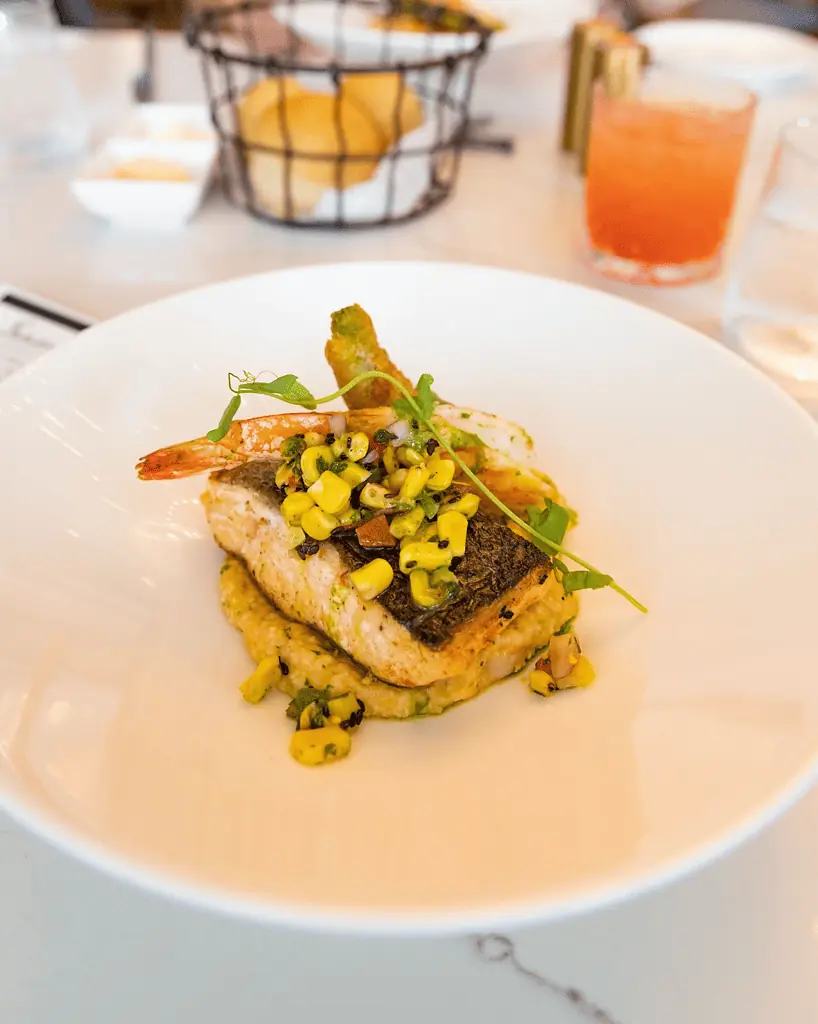 The Convenience of All-Inclusive
One of the biggest and most desired aspects of an all-inclusive resort is undoubtedly the convenience they offer. With all meals, drinks, and activities included in the price, guests don't have to worry about carrying money around or constantly checking their budget. This is especially appealing to foodies who want to indulge in the culinary offerings of a destination without breaking the bank.
Sandals & Beaches Resorts have become the go-to destination for foodies looking for their next culinary adventure. With a range of dining options, including local cuisine and top chefs, and the added convenience of an all-inclusive experience, it's no wonder why these resorts are a hit.
Culinary Concierge to Take Care of Dietary Needs
Another MAJOR reason many love the Sandals & Beaches Resorts Brand, is their Culinary Concierge. There is a dedicated team of restaurant managers, executive chefs, and culinary concierge members, who work very closely together to help create custom menu items to help accommodate any guest with allergies or dietary needs. This includes vegan, kosher, and gluten free diets. The team does a fantastic job and you can rest assured all your needs are met with this amazing team. We have had many clients with very specific dietary needs, and they have been blown away at the attention to detail and the great lengths the team goes to ensure each guest has the utmost wonderful experience.
We at VibeGetaways, are award-winning Sandals & Beaches Resorts Travel Experts, and our services are complimentary to you. Message us on Facebook, or visit us at VibeGetaways, and we'd love to help assist you with all your travel planning needs.
If you want to stay up to date and get a behind the scenes look at our travels – you can follow our YouTube Channel, Facebook Page, or Instagram
Don't hesitate, book your next trip with us at VibeGetaways and experience the tantalizing flavors of an all-inclusive resort. As the saying goes, "good food is the foundation of genuine happiness."
Check out more inclusions at Sandals & Beaches Resorts
Written By: Katie Daniels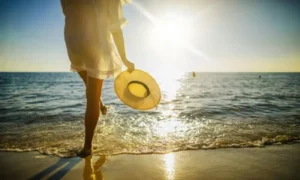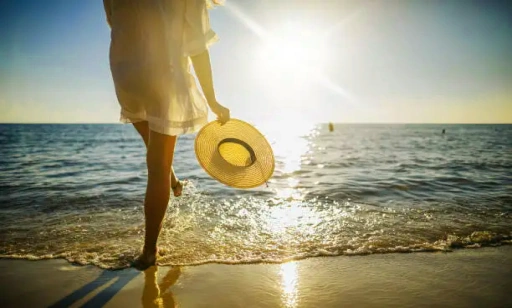 What if I told you that every sandy grain of your next family vacation could be filled with sun, surf,…
Read More