Traveling with Pets: Tips and Advice for Pet-Friendly Travel
Imagine this: it's a bright and sunny day, perfect for that long-awaited road trip you've been planning. You've packed your bags, route planned, and bought snacks. But just as you're about to lock the door behind you, you see those irresistible puppy eyes looking up at you. Voilà! Your holiday mood takes a nosedive.

At Vibe Gateways, we understand that your pets are more than just animals; they're cherished members of your family. That's why we're dedicated to helping you make pet-friendly travel a breeze. Whether you're embarking on a road trip, jet-setting across the globe, or exploring new destinations, we've got you covered.

Join us on this journey as we share invaluable tips and advice for traveling with your pets, ensuring that your adventures together are filled with joy, comfort, and unforgettable memories. Your travel escapades are about to get a whole lot more awesome!
Preparing Your Pet for Travel
Traveling with pets can be a fun and exciting experience, but it's important to make the necessary preparations ahead of time to ensure your pet is comfortable and safe during the trip. Before embarking on any travel plans, it is essential to get your pet ready for the journey ahead.

Start by taking your pet on shorter car rides to make sure they are comfortable in a moving vehicle and to ensure they won't get car sick. This step is especially important if this is your pet's first time traveling. You want them to feel as comfortable as possible before embarking on a more extended journey. Gradually increase the duration and frequency of these trips until your pet seems relaxed, engaged, and happy during car rides.

Another critical step in preparing your pet for travel is ensuring their health is up-to-date. Schedule a check-up with your veterinarian before going on any trips to check if any vaccines or medications are necessary. It's also essential to ask your vet questions about how you should help your furry friend adjust to unfamiliar sights, sounds, and smells of different locations.

Some pets may be anxious or nervous about new environments. Still, there are ways to ease their discomfort. One possible solution is to use pheromone products that mimic natural pet scents through sprays or diffusers. Sedatives should not be a first port-of-call as they all have side effects that could result in urination, defecation, reduced blood pressure, increased drowsiness/nervousness and occasionally convulsions.

Taking these steps will help make your pet more comfortable during travel and increase the likelihood of enjoying a great vacation together.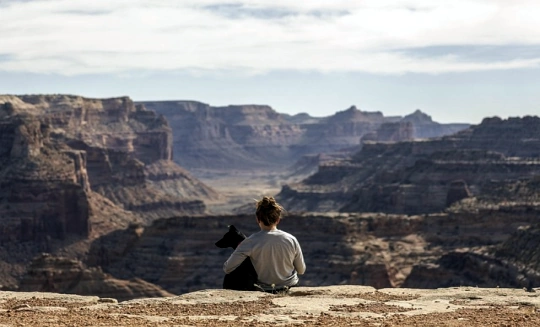 Conditioning Your Pet for Travel
Once you've taken care of the logistics involved with preparing for travel with pets, it's time to focus on conditioning them for the actual trip. This step will ensure that your pet is happy, relaxed, and engaged throughout the journey so that they're not overly stressed to the point of becoming depressed or unresponsive.

Start by slowly introducing your pet to their carrier or travel crate, if you plan on using one. Let them explore it at home and reward them with treats to create positive associations. Take short trips in the car while they are in their crate or carrier to continue growing their bond with the object and reduce their fear of containment. Providing toys, blankets, and anything else familiar from home inside the carrier or crate can also help reduce anxiety.

Additionally, maintaining a routine during travel can help keep your pet calm and relaxed. Stick to regular feeding routines as much as possible, as well as exercise and playtime schedules. Bring along items like their favorite toys or blankets to provide comfort from home too. When traveling with pets, keep in mind what makes your pet most happy, which may differ between pets.

To aid pets' behavior, some owners might consider adjustments such as dietary changes, sedatives, or pheromone products. However, always consult a veterinarian about such medications before giving them to your pet. It's important to evaluate daycare providers when anchoring in new locations for those times when you'll be out and about exploring on your own.

By taking these steps to condition your furry friend for travel, you will undoubtedly ease discomfort and make way for an enjoyable vacation experience!
Health Checks and Essential Vaccines
When traveling with your pet, it's essential to ensure that they are in good health. Before heading out on your trip, make sure you schedule a visit with your vet to get your pet's health checked. This will allow you to discuss any concerns you might have about your upcoming travels and get recommendations for essential vaccines, medications, and other precautions from your vet.

A quick visit to the vet can save you a lot of time, money, and stress in the long run. Some countries or states may require specific vaccinations or paperwork for pets entering their borders, so it's best to have these ready beforehand.

Some pet owners might choose not to vaccinate their pets due to personal beliefs or preferences. However, when traveling with your pet, it's essential to prioritize their safety and the safety of others around them.

Think of getting vaccinations for your pet like packing sunscreen for yourself when going on a beach vacation. It's easy to forget the excitement of travel planning, but it can make all the difference in ensuring an enjoyable experience.

Now that you've ensured that your furry friend is healthy and ready for travel, let's look at arranging airline transport for your pet.
Arranging Airline Transport for Your Pet
Choosing the right airline is critical when traveling with your pets. Not all airlines offer animal-friendly services, so it's vital to do some research ahead of time.

According to NerdWallet's analysis, some airlines, like Alaska, Southwest, and Frontier, offer the best overall experiences for flyers with pets. While others might charge exorbitant fees or have stringent regulations on pet travel.

Some airlines may prioritize the safety and comfort of all passengers over your pet's needs. While traveling with your pet, you might encounter other passengers who are allergic to or concerned about having animals around them.
Choosing an Animal-Friendly Airline
When it comes to flying with your furry friend, choosing the right airline can make all the difference. Not all airlines are created equal when it comes to accommodating pets during air travel. Some airlines may not allow pets in the cabin at all, while others have specific requirements for carrier dimensions and weight limits. It's important to do your research before booking your flight to ensure a stress-free experience for both you and your pet.

One example of an animal-friendly airline is Delta Airlines. Delta allows small dogs, cats, and household birds to travel in the cabin on most domestic flights within the United States. They also offer a special cargo program called Delta Cargo for larger pets or when traveling internationally. Their Pet Travel Program includes trained staff that monitor pets from drop-off to pick-up and specialized, climate-controlled vans that transport pets to or from the aircraft.

Another consideration when choosing an animal-friendly airline is their pet policies and fees. Some airlines may charge a flat fee per pet, while others may have varying fees depending on the size and breed of your pet. It's important to factor these fees into your travel budget and understand any specific requirements they may have.

Ultimately, doing your research and choosing an animal-friendly airline can ensure a comfortable and safe flight for both you and your furry companion.
Carrier and Leash Requirements
In addition to choosing the right airline, it's also important to understand carrier and leash requirements when traveling with your pet. Most airlines have specific guidelines for pet carriers in terms of dimensions, materials, ventilation, and more. It's important to ensure your carrier meets these requirements before arriving at the airport to avoid any issues or last-minute changes.

Leash requirements also vary between airlines, so be sure to do your research beforehand. Some airlines require a leash during check-in or boarding, while others may require a certain type of leash or harness. It's important to understand these requirements to ensure a smooth travel experience for both you and your pet.

Additionally, it's recommended to acclimate your pet to their carrier and leash well before your travel date. This can be done by placing treats inside the carrier or allowing your pet to wear the leash or harness around the house. By doing so, your pet will feel more comfortable during the actual travel experience.

While it may be tempting to let your pet roam free during air travel, it's important to remember that safety should always come first. Using an appropriate carrier and leash can prevent injuries in cases of turbulence or other unexpected situations.
Navigating Pet-Friendly Accommodations
One of the biggest challenges for pet owners traveling with their furry friends is finding pet-friendly accommodations. You might assume that all hotels and vacation rentals are pet-friendly, but this is not always the case. Some only accept dogs or certain breeds, while others may charge extra fees for pet accommodations.

That's why it's essential to research pet-friendly accommodations ahead of time and make reservations early. Websites such as BringFido.com and PetFriendlyHotels.com allow travelers to search for hotels and vacation rentals that welcome pets. However, always double-check with the hotel directly to confirm their pet policies before making a reservation.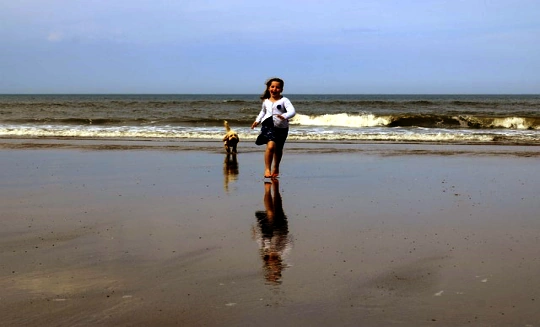 Hotels and Other Accommodations for Your Pet
When choosing an accommodation for you and your pet, consider not only where you'll sleep at night but also other amenities such as nearby parks or green spaces for your pet to roam and relax.

For example, some hotel chains offer special perks for guests traveling with pets. The Kimpton Hotel chain has "Director of Pet Relations" employees who welcome furry guests with treats, while La Quinta Inn & Suites offers free breakfast and clean-up bags for pet owners. Researching these options will enable you to choose the perfect place that will pamper your furry friend.

However, staying in a hotel is not the only accommodation option available. Vacation rentals such as Airbnb and VRBO may allow pets without any extra fees or restrictions. While this can save you money and provide more space and privacy than a hotel room, keep in mind that vacation rentals don't offer daily cleaning services or 24/7 customer service.

Another alternative to hotels is camping. Many campsites and RV parks allow pets and give them plenty of outdoor exercise opportunities. Plus, camping is a bonding adventure for family pets!

Regardless of which type of accommodation you choose, always remember to bring supplies like food, water bowls, and bedding for your furry friend's comfort.
According to a survey conducted by the American Pet Products Association, over 67% of U.S. households, or about 85 million families, own a pet.
The same survey posits that an estimated 37% of pet owners travel with their furry friends every year.
A study from Booking.com revealed that around 49% of pet owners choose their holiday destination based on whether it's pet-friendly or not.
Ensuring Pet Safety During Travel
Traveling with your furry companion is a cherished experience. However, pet safety should never be left to chance. Many factors come into play when traveling, and it is essential to prepare for them. Here are a few key tips to ensure your pet's safety during travel.

First and foremost, always ensure that your pet has identification tags and updated microchip information. This will make it easier for you and others to identify your pet if they unexpectedly become lost. Additionally, consider investing in reflective collars or leashes if you plan on walking your pet at night.

Another essential factor in ensuring your pet's safety during travel is proper restraint. While many pets might not be fond of carriers or crates, these tools can help protect them while en route. Moreover, keep your pet restrained while driving by using a leash or harness attached to their car seat buckle.

Some pet owners prefer letting their pets roam freely in the car while driving long distances. However, this poses significant risks to both the pets and passengers. Unrestrained pets can easily become projectiles during an accident or collide with passengers during sudden braking.

With these considerations in place, let us dive into some of the key safety tips applicable during pet travel.
Essential Safety Tips for Pet Travel
1. Always provide ample hydration for your pet, particularly during longer trips. Carry enough water to last the duration of the trip, and pack collapsible bowls for easy storage.

2. Never leave pets alone in parked vehicles, as this can create potential hazards like heatstroke in hot climates and freezing temperatures in cold conditions.

3. If flying with a pet, opt for non-stop flights whenever possible, as it limits the stress on the animal and reduces handling errors.

4. Pack essential items such as familiar toys or blankets to help comfort your pet while traveling.

5. Research your destination to identify any potential hazards that might impact pets, such as poisonous flora, harsh climates, or extreme temperatures.

By following these safety tips, you can ensure a harmonious travel experience for both you and your furry companions. Remember to always prioritize their health and well-being over convenience while traveling.
Traveling with your furry friend is an enriching experience that creates lasting memories. With a little preparation and consideration for your pet's needs, you can embark on adventures together, forging an unbreakable bond along the way. Safe travels, and may your journeys be filled with wagging tails and joyful barks!
Set off on exciting excursions with your four-legged friends! We're not just about travel at Vibe Getaways; we're about making memorable moments for you and your pets. Our team knows the special requirements of pet-friendly travel and is ready to help. We've got it all covered, from pet-friendly lodging to travel suggestions to guarantee a stress-free voyage. Contact us at (262) 891-4768 to start planning your next pet-friendly vacation. We'll explore the world together, one pawprint at a time.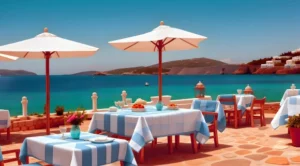 Imagine salty air tickling your senses, waves softly kissing the shoreline, and a sizzling dish prepared from just-caught seafood paired…
Read More