Destinations, Travel Tips
The Ultimate Guide to a Caribbean Vacation with Vibe Getaways
If the sound of salt-tinged Caribbean sea air, warm white sands, and energetic calypso vibes have been calling your name, then look no further – your dream vacation experience is closer than you think! And Vibe Getaways is the ultimate guide to helping you experience the best of what the Caribbean has to offer, from the fun-loving locals to zesty exotic cuisine, and of course the stunningly clear waters and vibrant sites along the shoreline. Take a look at our ultimate guide to help you steer your Caribbean-bound adventures!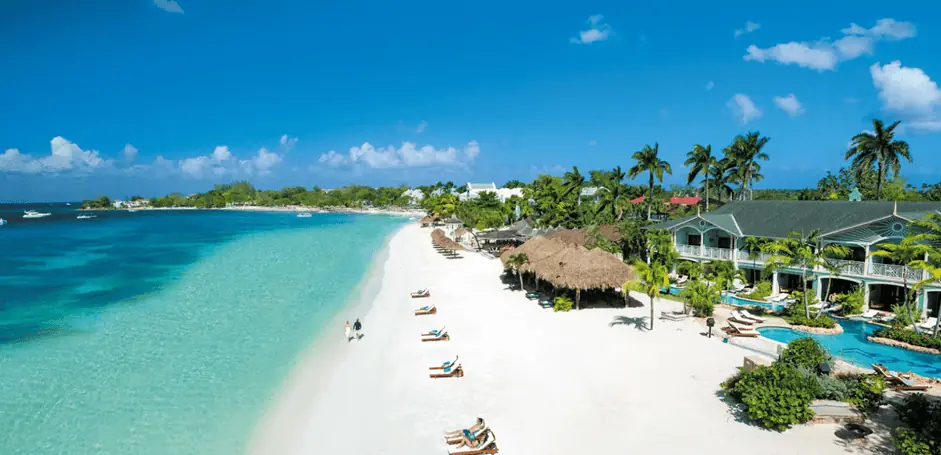 Exploring the Caribbean with Vibe Getaways
Vibe Getaways offers travelers a multitude of exciting exploration opportunities in the Caribbean. With the numerous islands, spectacular beaches, stunning mountain ranges, and lush rainforests, you are never without breathtaking views or adventures around every corner. From scuba diving amongst coral reefs to exploring underground caves and ancient forts, there is an endless variety of activities to participate in with Vibe Getaways.
However, it is important to remember that many locations in particular countries have safety risks and restrictions. You should research possible health warnings and political situations before engaging in ambitious activities on these trips. It is also essential to invest in travel insurance so you can thoroughly enjoy your experience while having some financial protection should something go awry.
Exploring Different Destinations in the Caribbean
Each Caribbean island has its own culture, environment, and personality, making vacation planning diverse. Whether it's beaches of white sand or rainforest trails, cities with vibrant nightlife, or quaint beach towns surrounded by nature, there are many wonderful places to explore.
Take a cue from the Caribbean locals and show respect for the preservation of reefs and beaches. Responsible travel means conserving resources––respecting animals, the environment, and cultural sites––to ensure that the Caribbean remains authentically breathtaking. This also extends to giving back to local communities: shopping at small businesses, supporting local artisans, and investing in services that hire members of the community.
When deciding on an adventure in this tropical paradise, responsible selection will be rewarded with additional treats like serene landscapes, delightful surprises, and pleasant encounters. With all this in mind, you can start narrowing down which Caribbean destination is best for you – with Vibe Getaways alongside every step of the way!
As exciting as destination exploration can be, saving money on your vacation package makes it even more rewarding. Consider evening out your budget checklist by taking advantage of Vibe Getaways' deals and packages for your next Caribbean getaway!
Crucial Highlights
When planning a vacation in the Caribbean, it's important to be respectful of and give back to local communities. Research activities on offer – from paddleboarding and snorkeling to exploring old ruins – to find the right experience for you. With Vibe Getaways, you can start narrowing down which Caribbean destination is best for you, and take advantage of their deals and packages for even more rewarding travel experiences.
Vacation Packages and Deals from Vibe Getaways
A key component of finding the right package is being flexible. Many travelers can find significant savings when they're willing to change their destination slightly or shift their travel dates by a few days. Even switching regions between islands can save hundreds of dollars on accommodation or flights. Of course, Vibe Getaways also has packages that include direct flights and exclusive resorts so regardless of your vacation preferences, there are plenty of deals to be found through the travel experts at Vibe Getaways.
For those wanting to enjoy a water adventure during their Caribbean trip, some packages include everything from motorized fishing charters to yacht excursions and snorkeling trips. Whether it's swimming with sea turtles or exploring new ports, many vacationers find water activities to be a great way to explore this holiday paradise. Several of these tours include meals and drinks, making it easy to arrange your entire holiday without running out of things to do! It's definitely worth looking into what packages and deals Vibe Getaways has to offer before planning your Caribbean holiday — you may just find yourself pleasantly surprised!
Family-Friendly Packages and Exciting Activities
For those looking to take their family on an unforgettable Caribbean getaway, Vibe Getaways offers a variety of packages and deals suited for the whole family. With packages that include excursions to scenic beaches and unlimited access to such attractions as snorkeling, tubing, or kayaking, it's no wonder why Vibe Getaways is a trusted choice for families with young children in tow.
From jet skiing and parasailing to visiting a local marketplace full of unique souvenirs, the opportunities for family-friendly experiences are endless. Of course, you'll always find plenty of choices when you're choosing resorts thanks to Vibe Getaways' variety of options which include luxury resorts boasting excellent amenities and accommodations specifically designed for families.
When it comes to finding exciting activities for your entire family during a Caribbean getaway, Vibe Getaways has everything you need to maximize your family's vacation experience. Whether it's thrilling outdoor adventures or simply relaxing in the warm Caribbean sun with your loved ones, one thing is certain: you'll never be bored when you visit the beautiful islands of the Caribbean courtesy of Vibe Getaways.
With so much to do and see throughout the Caribbean area, most travelers find themselves wanting more than just what their resort offers. Taking this into consideration, we'll take a look now at other options you have for exploring the area beyond your own room – an exciting prospect indeed!
The World Tourism Organization says that the Caribbean was the fifth most visited place in the world in 2020.
According to the Caribbean Hotel and Tourism Association, more than 27 million visitors visited the Caribbean in 2019.
Research conducted by Global Market Insights in 2019 found that 70% of all travelers to the Caribbean prefer luxury and all-inclusive packages when booking their vacations.
Exploring Beyond Your Own Room
The islands of the Caribbean are full of interesting excursions and attractions waiting to be discovered, so don't just rest in one spot! There are plenty of opportunities for adventure if that's what you seek. Hiking, kayaking, snorkeling, and deep-sea fishing are just some of the fun things you can do on your vacation.
On the other hand, if relaxation is more your style, there are plenty of restful pastimes to take part in – such as shopping in quaint shops and local markets or even laying out on a white sand beach for some sun and fun. You can even enjoy weekend nightlife at numerous nightclubs scattered around the islands.
Stepping outside of the confines of familiarity is an excellent way to discover new cultures and experiences that'll leave a lasting impression on your trip. Vibe Getaways helps make this possible by offering excursions that go above and beyond expectations.
Island-Hop With Excursions and Attractions
Island hopping provides travelers with a unique chance to uncover the distinctness of each Caribbean island as they visit multiple locations. Whether you are hoping to get to know St. Lucia's picturesque landscapes, swim in the pristine bays of Grenada, or hit up some local markets in Barbados, there is something for everyone to explore.
The caveat, however, is that island hopping can be expensive. While moving from one Caribbean Island to another is logistically possible by plane or by boat, it's often an elaborate task, as travel plans must be organized and coordinated in advance. Depending on who you arrange transportation with and what type of relocation method you select (plane vs boat), you can spend a significant amount of money getting around. Many travelers opt to choose one major location and stick with day trips or excursions near the original destination in order to limit their transportation costs; this is a great way to save money without sacrificing the adventure experience.
With just a few clicks of a button and some insider knowledge from Vibe Getaways professionals, you can find all the inspiration you need for an unforgettable Caribbean island experience – without breaking the bank.
By combining savvy planning, smart decision-making, and professional guidance from Vibe Getaways team members, you can take ultimate control over your vacation funds and start creating memories in no time.
Enjoying Affordable Luxury and Experiencing Adventure
When it comes to the Caribbean vacation of a lifetime, many travelers look for the perfect combination of affordable luxury and exciting adventure. Fortunately, Vibe Getaways offers visitors plenty of ways to enjoy both. All-inclusive resorts offer activities to delight and explore every traveler and fit any budget. Snorkeling or diving trips to explore some of the world's most beautiful coral reefs, fish-filled lagoons, and picturesque cays are sure bets for spectacle and serenity. Or visitors can get an adrenaline rush on bike rides through secret coves, hikes to hidden waterfalls, and zip line circuits that soar across lush jungles.
No matter which direction adventurers choose to go in during a Caribbean vacation with Vibe Getaways, they are sure to find plenty of opportunities to combine luxury with adventure in one unbeatable package. From world-class resorts to exhilarating activities and excursions, they have everything they need for an amazing trip that will leave them calm, rejuvenated, and inspired by the islands.
Conclusion
Travelers looking to experience a luxurious, yet affordable Caribbean vacation can find the perfect place to stay and get away with Vibe Getaways. With its vast array of accommodation styles, travelers can choose from villas, eco-lodges, and boat charters that are comfortable, safe, and most importantly – within their budgets. Additionally, a Caribbean vacation with Vibe Getaways provides ample opportunity for adventure. From snorkeling through coral reefs to sailing across the crystal-clear waters of The Bahamas, there's something for every traveler to explore and discover.
The convenience and affordability of Vibe Getaway's travel packages make it the ultimate guide to a Caribbean vacation. Whether travelers want to relax on the beach or sail through deserted islands and explore hidden coves, Vibe Getaways is the ideal choice for an exciting and memorable trip.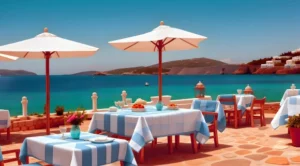 Imagine salty air tickling your senses, waves softly kissing the shoreline, and a sizzling dish prepared from just-caught seafood paired…
Read More