Must Haves for an All-Inclusive Resort  
All-inclusive resorts, like Sandals and Beaches, make traveling so easy and stress-free! But there are some things that make your all-inclusive vacation just that much better! Here is a roundup of our favorite things for traveling!
Travel Essentials
We'll start with the obvious- if you can pack for your whole vacation in a carry on, then you need to teach me your ways! I always count on checking a bag so I can bring my own regular sized sunscreen, toiletries, and let's face it- all too many outfits. I like to pack my carry-on with everything I would need for the first day or so- like a bathing suit, toothbrush, extra set of clothes and flip flops. This is just in case my checked bag gets lost or delayed, I at least am not needing to buy an outfit or toiletries at the resort gift shop.
This is my favorite luggage of all time. I've had mine for 5 years and it still looks brand new and is holding up great. Along with my luggage, I absolutely love this travel tote that slides onto the luggage handles for easy carrying through the airport.
Packing Cubes have become one of our favorite ways to keep things easily organized when packing, along with bringing a wet bag for our wet bathing suits for the flight home.
I recently found this travel jewelry case to keep my necklaces from getting tangled together while in my luggage, along with a sunglasses organizer. I usually bring 2 to 3 pairs of sunglasses when I travel, because I'm bound to lose a pair.
Some other top items that I always pack when traveling:
One thing that came in handy the last couple of flights was having a portable charger and a case to hold all our phone cords, charging blocks and a travel power strip. I didn't realize how handy having an extra power strip could be in our room as well.
Resort Essentials
When we think all-inclusive, we sometimes think that there really isn't anything major we need to bring along. But there are some key things that will take your vacation to the next level! Start with a reusable tumbler! Of course, resorts provide you with cups, but those pina coladas sure get warm fast in the hot Caribbean sun. I really like this brand of tumblers because they come in 14 different colors.
I just recently came back from Sandals Montego Bay, and this was the first time I thought of bringing pool floats with us. Not only did they come with a handy little pump, but they were very compact. If you bring a float and don't feel like blowing it up yourself, just walk on over to the activities area and they will fill it up for you with their air pump. I also brought a mini speaker for when we were relaxing on the beach or getting ready in the room and wanted some tunes.
Even though all Sandals and Beaches Resorts have a nurse's station, we never travel without a mini first aid kit. You never know when you might need a band-aid or some Tylenol. We also stash some Liquid IV's in our bags, just to make staying hydrated while in the sun all day a little bit easier.
Some more of my top items to level up your resort stay:
Capture your tropical vacation memories like a professional with a GoPro or an alternative. You don't have to spend a ton of money to get some epic photos and videos. There are many attachments that you can get for these to up your travel shots.
Lastly, don't forget to pack a fanny pack or a cross body bag. From holding your room key and phones, to keeping personal belongings while you're on an excursion zip lining through St. Lucia, it's nice to have something small to keep hold of the small things you may need when you are lounging around the resort and out exploring.
Whether you're staying for a long weekend or for 2 weeks, I hope our list of essentials helps you plan, pack, and enjoy your all-inclusive resort stay. Need help picking your next destination? Let one of our amazing and knowledgeable travel specialists help you plan your next getaway!
If you want to stay up to date and get a behind the scenes look at our travels – you can follow our YouTube channel, Facebook Page, or Instagram
Written By: Katie Daniels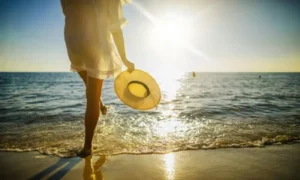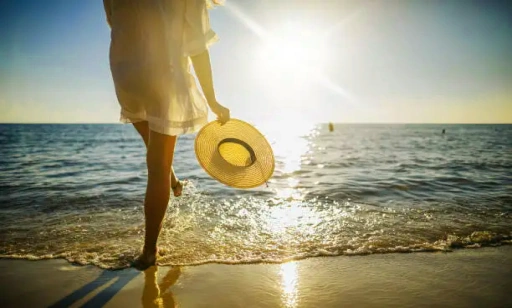 What if I told you that every sandy grain of your next family vacation could be filled with sun, surf,…
Read More