How To Plan a Golf Trip: Top 7 Tips and Trick
Although millions of people love the game of golf, organizing a golf trip can be difficult. If you're ready to hit the links but unsure of the best way to go about it, don't worry—we're here to help. Before you lace up your golf shoes, here are the top 7 tips and tricks you need to know to make your golf trip a success. By taking these few steps, you're sure to have a vacation filled with hole-in-ones and birdies. So get ready to break out of your clubs and take an amazing golf trip!
Planning your golf trip budget
Planning a golf trip is an exciting experience, but it can quickly become stressful without a budget in place. The first step in preparing for a golf trip should always be to decide how much you are willing and able to spend on the entire experience. This number will determine the duration of your trip, the courses you take, and more.

There is no one-size-fits-all answer when it comes to budgeting for a golf trip. The amount you set aside for the journey depends largely on your personal tastes, needs, and financial resources. Some may opt for a lavish week-long stay at a high-end resort accompanied by extensive rounds of golf; others may prefer a simpler, more cost-effective approach, such as camping at nearby parks or play on public courses only. No matter what type of vacation you envision, setting a realistic budget ahead of time helps ensure that your golf trip is enjoyable and fits within your means.

When constructing your budget, it's important to keep an eye out for hidden expenses like taxes and fees and account for them accordingly. You may also want to consider additional costs that could arise during your journey, such as transportation between the course and the clubhouse, snacks at the clubhouse, and tips for caddies or waitstaff. Budgeting an additional 10 per cent of your total cost can help cover any unforeseen expenses that might occur along the way.

Once you have established your ideal budget framework, all that remains is accurately estimating the total cost of your golf jaunt. While it may be difficult to predict exact prices in advance, taking a close look at expected travel expenses such as flights, hotels, rental cars, and meals can give you greater insight into the potential cost of your excursion. Taking these measures should get you well on your way toward a successful golf trip—one that fits within your budget.
Booking lodging and flights
When it comes to booking lodging and flights for a golf trip, it is important to plan ahead. Depending on the destination, airfare and lodging costs can fluctuate significantly. It is generally best to book flights and lodging six to eight weeks in advance in order to get the best deals. Booking too far in advance may be inconvenient if plans change; however, waiting too long could result in higher prices.

Travel websites offer familiar options such as Expedia, Orbitz, and Travelocity. Since these companies buy tickets in bulk, they often provide lower fares than individual airlines offer. Additionally, online package deals are usually cheaper than buying tickets separately.

To best ensure satisfaction, read travelers' reviews of accommodations before committing to anything. Oftentimes, passengers find unexpected issues or even scams along their journeys. It's best to try to prevent these bad surprises from happening.
Finding Accommodation for the Entire Trip
Having the correct accommodations for your golf trip is essential to making sure you have a successful vacation. Before settling on your lodgings, consider the size of your party and what the area has to offer in regard to amenities and entertainment nearby. Choosing a hotel vs an Airbnb may be a conversation point when it comes to deciding what's right for you.

Hotels typically provide more services, such as room service and valet parking, but they usually come at a higher price point than home rentals. They also tend to be in locations that are closer to popular destinations, like shopping centers and restaurants, which can be more convenient for groups who are finding their way around an unfamiliar area. On the other hand, renting an Airbnb or private rental home provides more freedom and cost-effectiveness for larger groups, as well as the benefit of having a full kitchen available to save money on dining costs during your visit. Although it's usually located farther from local attractions, consider the added convenience of staying in a spacious home with plenty of amenities for a fun group vacation experience.

From booking lodging and flights to nailing down tournament details, planning a golf trip has its complexities. With some thoughtful consideration ahead of time, however, you'll be sure to enjoy that perfect getaway with friends or family while checking off all of your must-see places along the way!
Nailing Down Tournament Details
Nailing down the details of a golf trip is important to ensure there are no surprises when you arrive. While planning accommodations and budgeting for the whole trip is important, what really matters is that the tournament runs smoothly. It's worth researching beforehand the format of the event as well as any rules or regulations that the course may have in place. For instance, some courses may not allow buggies or require you to pay an additional fee in order to use one. In addition, an understanding of how tournaments typically run can be helpful. If it's a singles event, do you know how many holes of stroke play or match play will be involved? Likewise, if it's a team competition, who else will compete when playing in groups? Lastly, being aware of any entry cut-off points for registering can prevent disappointment at not being able to enter.

By making sure tournament details are sorted out before the trip begins, leaves you more time on the day of the event to focus on your golf performance and plan tactics such as club selection rather than worrying about things like handicaps and formats. This extra time can give you a competitive edge, which could potentially make all the difference during a tightly contested tournament.
Setting Up Tee Times and Fees
Once you have finalized the details of your golf trip, it is time to start planning the actual outings. Setting up tee times and fees can feel like a daunting task; however, with foresight and planning, it should be relatively easy.

There are pros and cons to utilizing an all-inclusive package or simply booking each course separately. For larger groups, purchasing one large package can often be more cost-effective in the long run and more convenient for pooling funds. This offers golfers the chance to play courses they may not have been able to otherwise. On the other hand, purchasing tee times individually gives golfers the opportunity to choose which days they would like to play each course and allows them to save some of their funds for additional non-golf-related activities.

The booking fees for each course vary, but typically offer different rates depending on the time of day or day of the week you book. Most courses will offer discounted rates during slower periods of low-traffic days and early morning tee-offs. Additionally, most clubs will offer discounts or specials either seasonally or year-round, so be sure to check their websites and call in advance for any potential savings.

When setting up your tee times, keep in mind the distance from both your sleeping accommodations and any other nearby attractions you may be looking to explore. While trying to maximize your golf experience, be sure that playing rounds at distant courses does not take away from other activities on your trip's itinerary. With mindful planning and budgeting, you can easily find a happy medium between having a successful golf vacation and exploring other areas of interest.
Including Extras in the Itinerary
Now that you have the golf trips' tee times and fees squared away, it's time to start thinking about all the extras. Depending on the size of your group, you may want to include guided tours, wine tastings, team-building activities, and more. Incorporating these extra events can help break up the day, allow for some fun outside of golfing, and create a memorable experience for your trip.

When deciding which activities to include in the itinerary, there are several considerations that need to be made. Budget is one of the obvious issues; many extras like guided tours and wine tastings come with an additional fee. It's important to assess what can be feasibly afforded before scheduling anything. Additionally, some attractions may not charge a fee but do require advance reservations; as such, it should always be verified that sufficient availability exists or else risk missing out on a guaranteed good time.

Finally, bespoke activities tailored to each individual member of the group are something worth considering. Local restaurants, theaters, or arcades offer good opportunities for this type of customized exploration into people's individual interests; not only will everyone get the opportunity to do something they like best, but team building among the group can also be strengthened by a shared experience in unfamiliar territory.
Exploring Local Activities While You're There
Once you have organized the itinerary and included the extras, it is time to explore activities local to your destination. Golf is a popular activity for people of all ages and abilities, but if some members of your party aren't interested in hitting the links, there are plenty of other activities to explore! This could be sightseeing at nearby landmarks, taking a boat ride along a river or lake, checking out regional wildlife, or visiting art galleries, just to name a few. Of course, depending on your budget and travel plans, exploring local attractions may or may not be worth it.

On the one hand, some travelers feel like taking part in interesting activities simply adds to the memories that come with any vacation. After all, a good trip should involve experiencing something different from what you do back home. Additionally, these experiences can open doors to new cultures and customs, which will certainly help create lasting memories.

On the other hand, others believe that exploring isn't always necessary when going away on vacation. They may argue that sightseeing takes away from time that could have been used to enjoy golfing or simply relaxing, both of which can be just as enjoyable! In addition, visiting attractions can often add up to an extra expense that you weren't expecting.
Exploring local activities while on vacation can be a great way to create original and unique experiences; however, it is important to weigh out the pros and cons before visiting any attractions. With knowledge about the area in hand, travelers can make an informed decision about what would make for their dream trip, whether it involves taking part in extra touristy acts or sticking to scheduled activities.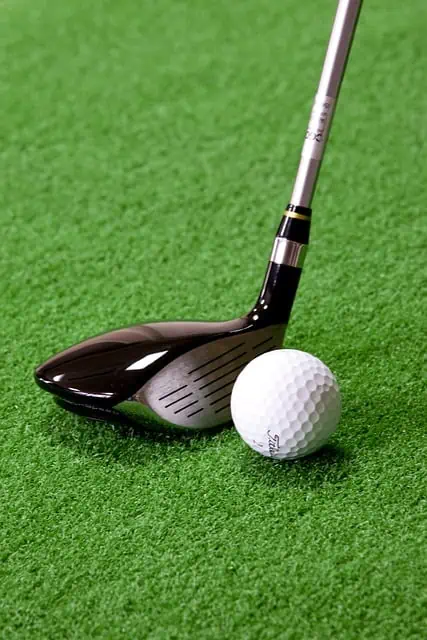 Safety and Security Considerations
Safety and security considerations are critical when planning a golf trip. While there's nothing wrong with enjoying local activities while you're there, it is important to ensure that you maintain an appropriate level of security during your stay.

As part of an adequate safety plan, it is important to research the area ahead of time. Researching local crime activity helps provide insight into what areas should be avoided and which areas may be safe for travel and exploration. Additionally, choosing lower-risk accommodations can help reduce the chance of unpleasant encounters or safety problems.

When on the golf course, it is important to keep an eye out for any untoward activity that could endanger yourself or your equipment. It is also recommended to avoid engaging in political conversations or topics of discussion that could cause heated debates. Refrain from wearing any expensive or flashy jewellery so as not to draw attention to yourself. If possible, try to travel with a few others so you're not alone, and also notify friends and family back home about your whereabouts so that someone else knows where you are in case of an emergency.

If you decide to venture out without a golf cart, consider renting one at the course instead of using your own vehicle for transportation. Not only does this increase safety by reducing the risk of owning and operating a vehicle yourself, but it also reduces liability issues if something happens while driving on the course grounds. Additionally, familiarize yourself with the rules and regulations at each course prior to arrival and obey them in order to stay safe while golfing.

Contact us today at (262) 891-4768 to speak with our knowledgeable travel experts. During the consultation, we will share our insider tips on selecting the best golf destinations, finding top-notch golf courses, securing tee times, arranging accommodations, and maximizing your golfing experience. We'll tailor our recommendations to your preferences, budget, and skill level, ensuring a golf trip that exceeds your expectations. Don't leave the success of your golf trip to chance. Trust VibeGetaways to take care of all the details, from itinerary planning to tee time reservations, so you can focus on enjoying your golfing adventure.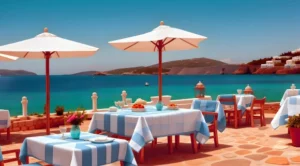 Imagine salty air tickling your senses, waves softly kissing the shoreline, and a sizzling dish prepared from just-caught seafood paired…
Read More