Explore the Caribbean: The Best Beach Destinations for Your Next Vacation
Imagine sinking your toes into warm, silky sand as turquoise waves lap gently on the shore, and a golden sun setting over palm tree silhouettes. Yes, we are talking about the Caribbean – a tropical paradise that has every beach lover booking a one-way ticket to indulge in the ultimate vacation experience. With over 7,000 islands to choose from, each boasting its own unique charm, planning the perfect Caribbean getaway can seem overwhelming – but fear not! Vibegetaways.com is here to help you uncover the best beach destinations for Caribbean travel that will leave you caressed by gentle sea breezes, dazzled by crystal-clear waters, and begging for 'just one more day' in this sun-soaked haven. Stay tuned as we reveal your next passport stamp-worthy locations in the Caribbean!
Top Caribbean Beach Destinations
The Caribbean is home to some of the most breathtaking beaches in the world. From the crystal-clear waters of Turks and Caicos to the secluded coves of the British Virgin Islands, there's no shortage of options for a perfect beach vacation. The region boasts over 700 islands, each with its own unique charm and beauty. Here are some of the top Caribbean beach destinations you should add to your travel bucket list.

The Bahamas: With over 700 islands and 2,000 cays, the Bahamas is a paradise for beach lovers. Its Pink Sand Beach on Harbour Island offers miles of powdery pink sand that melts into turquoise waters. Gold Rock Beach is another popular option, with its clear blue waters and white sand stretching as far as the eye can see.

The British Virgin Islands: Consisting of more than 60 islands, the British Virgin Islands offer some of the most beautiful beaches in the world. The famous boulder-filled Baths are a must-visit, while Smuggler's Cove provides a secluded escape surrounded by lush greenery and serene water.

Cancun: While not technically part of the Caribbean, Cancun is often considered a top beach destination due to its stunning white sand beaches and turquoise waters. Some argue it can get too crowded with tourists, but others praise its all-inclusive resorts and vibrant nightlife.

Jamaica: Known as the birthplace of reggae music, Jamaica is also home to some of the best beaches in the region. Doctor's Cave Beach in Montego Bay is a popular spot thanks to its calm waters and white sand. Meanwhile, Negril's Seven Mile Beach stretches out along the coast like an endless ribbon of pristine sand.

Now that we've covered some of the top beach destinations in the Caribbean, let's dive deeper into one of the most popular: the British Virgin Islands.
British Virgin Islands
The British Virgin Islands consist of more than 60 islands with stunning beaches, clear waters, and an abundance of marine life. Whether you're looking for a secluded cove or a lively spot to socialise, there's something for everyone in the BVI. Here are some of the must-visit beaches on these magnificent islands.

The Baths: Located on the southwest coast of Virgin Gorda, The Baths are one of the most popular attractions in the BVI. This unique beach features giant granite boulders scattered throughout the sand and crystal-clear waters. Visitors can explore the maze-like formations and swim through tunnels and caves.

Smuggler's Cove: With its calm water and steady winds, Smuggler's Cove is a great spot for swimming, snorkeling, and sailing. Surrounded by lush greenery, this secluded beach offers ample shade and picnic areas. Its solitary location also makes it perfect for a romantic getaway or quiet family outing.

Cane Garden Bay: Known as one of the livelier spots in the BVI, Cane Garden Bay is a popular destination for tourists and locals alike. While its soft white sand and turquoise waters are undoubtedly beautiful, some visitors may find it too crowded or noisy during peak season.

White Bay: If you're looking for seclusion but still want breathtaking views, White Bay on Jost Van Dyke is a must-visit. This beautiful beach boasts pristine white sands and crystal-clear blue waters without any crowds or commercial development.

As you can see, each beach in the British Virgin Islands has its own unique charm and appeal. But no matter which one you choose to visit, you're sure to be taken aback by their beauty and tranquility.
According to a 2021 study by travel booking platform Kayak, the most popular Caribbean beach destinations with the highest percentage of searches included Puerto Rico (11.5%), the Dominican Republic (10.3%), and Jamaica (8.2%).
A survey conducted by Condé Nast Traveller in 2020 revealed that 43% of respondents chose relaxing on a beautiful beach as their top ideal vacation, further emphasizing the appeal of Caribbean destinations.
The Caribbean Tourism Organisation reported that the region received around 31.5 million international tourist arrivals in 2019, attesting to its status as an attractive destination for beachgoers and other tourists alike.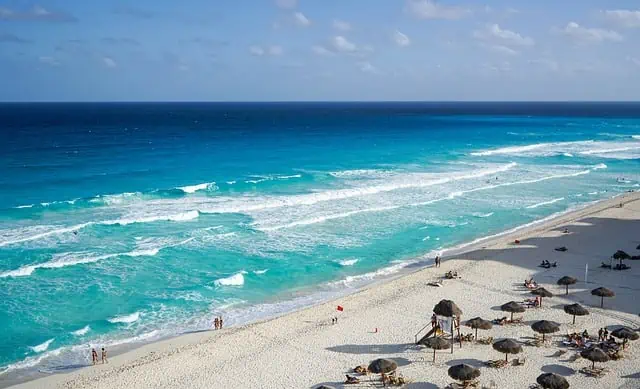 Turks & Caicos
Turks & Caicos is a top destination for beach lovers. It boasts 230 miles of white sand beaches and clear waters that are perfect for swimming, snorkeling, and kayaking. Grace Bay Beach, in Providenciales, is often rated as one of the best beaches in the world and is a must-visit spot in Turks & Caicos.

When I visited Turks & Caicos last year, I spent most of my time at Grace Bay Beach. The water was turquoise blue and warm, and the sand was soft and powdery. I even took a sunset boat tour and had an opportunity to see the island from a different perspective. It was an unforgettable experience.

Apart from swimming and sunbathing, there are several other activities to enjoy at the beach in Turks & Caicos. Snorkeling is a popular pastime on the island, and there are many coral reefs to explore close to shore. You can also take part in parasailing or kiteboarding or go on horseback riding tours along some of the secluded beaches.

One potential drawback of visiting Turks & Caicos is that it can be quite expensive compared to other Caribbean destinations. However, if you are willing to spend a little extra money, you will undoubtedly have an unforgettable vacation.

Let's now turn our attention to another fantastic Caribbean beach destination: Anguilla.
Anguilla
Anguilla has a reputation for having some of the most beautiful beaches in the Caribbean, offering over 33 beaches that boast powdery white sands and crystal-clear waters. Shoal Bay Beach on the north coast is one such example and is known for its long stretch of white sand dotted with palm trees.

Visiting Anguilla is like discovering your private corner of the Caribbean. Compared to some other destinations, it is relatively uncrowded, making it an ideal destination for those seeking a quiet and secluded vacation.

One of the joys of visiting Anguilla's beaches is that there are plenty of water activities that you can indulge in, including kayaking, paddleboarding, and windsurfing. Snorkelling is also popular in the island's many bays and coves. Additionally, you can take a boat tour around the island or go on a fishing excursion.

When I visited Anguilla last summer with my family, we spent most of our time at Rendezvous Bay. We rented paddleboards and explored the clear waters before settling down on the sand to watch the sunset. It was incredible; I have never experienced peace and calmness like this before.

Accommodations in Anguilla can be expensive compared to other Caribbean destinations. However, if you are willing to invest in luxury dining experiences such as Trattoria Tramonto or Jacala Beachside, it will undoubtedly be a trip that will leave lasting memories.
Activities at Caribbean Beaches
When it comes to activities at Caribbean beaches, there's an endless list of things to do. Whether you're someone who loves adventure or prefers to relax in the sun, there's something for everyone.

For those seeking adventure, many Caribbean beaches offer water sports such as snorkeling, scuba diving, windsurfing, and kiteboarding. The crystal clear waters of the Caribbean provide the perfect playground for thrill-seekers and underwater enthusiasts alike. You can explore vibrant coral reefs teeming with colorful fish or swim through underwater caves. Some beaches even feature shipwrecks waiting to be discovered.

If you're more of a land lover, most Caribbean beaches offer beach volleyball courts and beach soccer fields where you can play a friendly game with friends or family. Some beaches also have hiking trails that lead to stunning views of the ocean or hidden lagoons.

But don't worry if you're not into strenuous activities — Caribbean beaches are also perfect for relaxation. Lounge under the shade of a palm tree while sipping on a piña colada or take a nap in one of the many hammocks hanging between trees. Or why not indulge in a rejuvenating massage on the beach? Many resorts offer spa services with beachfront locations, providing ultimate relaxation with a stunning view.

On my recent trip to Providenciales in Turks & Caicos, I discovered a unique activity offered by some local vendors: paddleboarding yoga classes. It was an unforgettable experience doing yoga poses on top of a paddleboard in the middle of the ocean. The calm and serene environment made it easier to connect with nature and feel relaxed.

Ultimately, there is no right or wrong way to enjoy Caribbean beaches. With so many options available, there's something for everyone whether you're traveling solo, as a couple, or with family and friends.

Now that we've explored the many activities available at Caribbean beaches, let's dive into some of the best water sports and leisure options for beachgoers.
Water Sports and Leisure
The Caribbean is a paradise for water sports enthusiasts. From surfing to jet skiing, there are plenty of activities to keep you entertained during your beach vacation.

One of the most popular water sports on Caribbean beaches is surfing. The region features some of the world's best waves for experienced surfers, like Rincon Beach in Puerto Rico or Soup Bowl in Barbados. For beginners, there are also plenty of beaches with gentle swells perfect for catching your first wave.

If you're looking for something a little more exhilarating, consider trying out kiteboarding or windsurfing. With steady trade winds blowing year-round throughout the region, it's an ideal destination for these sports. Many resorts offer lessons and rentals for these activities so anyone can give them a try.

For those who prefer more leisurely activities, snorkeling and kayaking are excellent choices. Snorkeling provides an up-close look at vibrant marine life and stunning coral reefs hidden beneath the surface of the Caribbean waters. And kayaking allows you to explore hidden lagoons and remote beaches only accessible by water.

During my trip to St. Thomas, I decided to give parasailing a shot. Being suspended high above the turquoise sea was an incredible experience that allowed me to take in breathtaking views of the island's shoreline.

While water sports may be exciting, it's important to always prioritize safety when engaging in any activity. Always follow instructions from professionals and stay within designated boundaries. Additionally, be mindful of respecting marine life and their habitats while enjoying these activities.

In many ways, the Caribbean can feel like a playground for adults with endless opportunities for adventure and leisure alike. Whether you choose to plunge headfirst into the water or sit back and soak up the sun, there's no denying the magic of Caribbean beaches.
Island Hopping and Exploration
The Caribbean is known for its vast array of islands, each offering a unique experience and ambiance. Island hopping is a popular activity in this region since it allows travelers to explore the beauty of the Caribbean while enjoying different adventures. There are many ways to go about island hopping, whether it's by ferry, small plane, or private boat charter. Here are some must-visit islands that should be on your radar when planning an island-hopping adventure:

The Bahamas is one of the most popular island-hopping destinations in the Caribbean. Nassau is the ideal starting point since it offers direct flights from many major cities and has plenty of accommodations to choose from. From there, you can hop on a ferry and visit neighboring islands like Exuma, Andros, and Eleuthera. Each of these islands boasts stunning beaches and clear waters perfect for snorkeling, diving, or just relaxing.

If you prefer a more secluded island experience, head over to St. Vincent and the Grenadines. This island chain consists of 32 small islands, each with its unique charm and local culture. Imagine hopping on a sailboat and cruising between small islands with crystal-clear waters and white sand beaches; it's like stepping into a postcard.

Some travelers prefer guided tours since they offer convenience and knowledge of the area, while others prefer to explore on their own schedule. If you're looking for an all-inclusive adventure that covers many islands in one trip, consider taking a guided tour. Still, if you're someone who enjoys traveling independently, there are many resources available online that can help plan out your itinerary.

Whatever your preferred mode of travel may be, proper planning ensures that your island-hopping experience goes smoothly.
Planning Your Caribbean Vacation
When planning a Caribbean vacation, there are many factors to consider, including when to go, where to stay, and what activities to take part in. Here's a breakdown of everything you need to keep in mind while planning your Caribbean getaway.

Timing is important since the Caribbean is prone to natural disasters like hurricanes. The high season lasts from December to April when the weather is at its best, but this also means higher prices and more crowds. If you prefer a quieter vacation and lower prices, consider traveling during the shoulder seasons or low season (May to November), just keep an eye on the weather forecast before booking.

Choosing the right accommodation is another crucial factor in a successful Caribbean vacation. There are plenty of options available, whether you're looking for luxurious beachfront resorts or budget-friendly guesthouses. Many hotels offer all-inclusive packages that allow you to indulge in meals, drinks, and activities all included in one price.

One thing to consider when choosing accommodation is whether you want to be on a busy or secluded beach. Some travelers might prefer being closer to restaurants and nightlife, while others may prefer a more private setting away from the crowds. You can read reviews on travel sites or speak with a travel specialist who can help guide you towards the perfect location for your preferences.

Lastly, research the various activities offered at your destination and book them ahead of time if possible. Whether it's snorkeling, zip-lining or hiking a rainforest trail – planning ahead ensures you have first dibs on tours and activities with limited availability.

The key takeaway is that proper planning can help avoid disappointment during your Caribbean adventure. Take advantage of resources online or reach out to a travel specialist who can help create your dream Caribbean vacation itinerary.
Choosing the Right Accommodation
When planning a Caribbean vacation, choosing the right accommodation is key to ensuring a comfortable and enjoyable stay. With so many options available, it can be overwhelming to decide which type of accommodation is best suited for your needs. Here are some factors to consider when choosing the right accommodation for your Caribbean beach getaway.

First and foremost, consider your budget. The cost of accommodations varies widely in the Caribbean, with luxury resorts costing significantly more than guesthouses or hostels. Determine how much you are willing to spend on your lodging before making any decisions.

Location is another important factor to consider. Do you want to be right on the beach or do you prefer a quieter location away from the crowds? Beachfront properties often come with a higher price tag, but if being steps away from the sand and sea is important to you, it may be worth the extra expense.

Another consideration is the type of experience you are looking for. If you want a more luxurious and pampered vacation, choose a resort with all-inclusive amenities such as spa services, fine dining restaurants, and daily activities. However, if you prefer a more low-key and authentic experience, consider staying in a local guest house or villa that will allow you to immerse yourself in the local culture.

Think about what amenities are must-haves for you. Are you looking for an accommodation that offers on-site dining options or do you prefer to explore local restaurants? Would you like access to recreational facilities such as tennis courts or exercise rooms? Make a list of your top priorities so that you can narrow down your options.

After considering these factors, it's time to start researching specific properties that fit within your criteria and budget. Keep in mind that availability may vary depending on the time of year, so plan ahead and book early to ensure that you get the accommodation of your choice.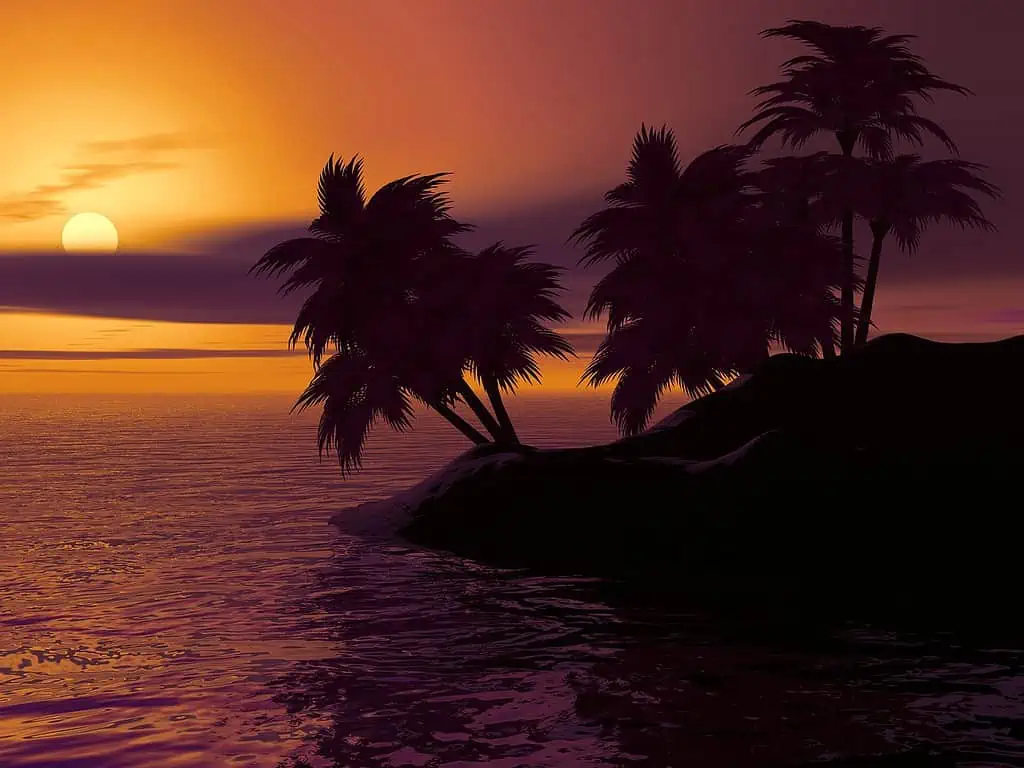 Family-Friendly Caribbean Beaches
The Caribbean is a great destination for families looking for a fun-filled beach vacation. With hundreds of beaches to choose from, it can be difficult to decide which ones are best suited for kids. Here are some factors to consider when choosing a family-friendly Caribbean beach.

Safety should be a top priority when choosing a family-friendly beach. Look for beaches with lifeguards on duty and areas with calm waters suitable for swimming and playing. Many Caribbean beaches have strong undertows or currents, so make sure to research local conditions before heading out.

Another factor to consider is the availability of activities for kids. Some Caribbean beaches offer water sports such as kayaking, paddle boarding, and snorkeling which are perfect for kids. Other beaches may have playgrounds or shallow tide pools that are great for younger children to play in.

Access and amenities are also important considerations. Look for beaches that have easy access with parking facilities and onsite amenities such as restrooms and changing areas. Consider packing a cooler with snacks and drinks, as many Caribbean beaches may not have food vendors nearby.

Finally, take into account the crowds at each beach. Some popular Caribbean beaches can become crowded during peak travel times, making it difficult to find space and privacy. If you prefer quieter and less crowded options, consider exploring more secluded areas or visiting during off-peak seasons.

By taking these factors into consideration, you can help ensure that your family has a safe and enjoyable experience on their Caribbean beach vacation. Remember to research local laws and customs ahead of time, pack plenty of sunscreens and insect repellant, and always stay hydrated in the warm tropical climate.
Activities for Kids and Families
Traveling with kids can be daunting, especially when you need to keep them entertained throughout the trip. Luckily, the Caribbean offers numerous activities that cater to families with young children.

Take Atlantis Paradise Island in the Bahamas, for instance. This sprawling resort offers a vast Aquaventure water park, which features thrilling water slides, swimming pools, a lazy river ride, and much more. The resort also has an aquarium filled with sharks, piranhas, stingrays, and other sea creatures that kids will love.

In addition to water activities and amusement parks, several beaches in the region prove perfect for families traveling with kids. Grace Bay Beach in Turks & Caicos is one such destination that caters to little ones. With calm waters that are shallow enough for little swimmers to wade into and soft sand where they can build sandcastles or play games on the beach, this spot is sure to keep them entertained for hours.

Imagine spending a day at Macao Beach in Punta Cana. This stunning beach features crystal clear waters that offer excellent swimming opportunities. Its wide strip of white sand provides ample space for kids to run around or play frisbee and volleyball games. The nearby restaurants serve great local food options that children will love.

Some travelers may think that visiting historic landmarks or museums might not interest kids, but many attractions around the Caribbean actively cater to young minds. For instance, Buck Island National Monument off the coast of St. Croix boasts incredible underwater trails renowned for snorkeling among coral reefs and tropical fish – something little explorers would love.

Similarly, Mystic Mountain in Jamaica features adventure rides like zip-lining through the beautiful Jamaican forest, bobsledding down tight turns with staggering views of the rainforest canopy beneath, and more. The resort also includes an infinity pool surrounded by spectacular views of Montego Bay.

As you can see, the Caribbean isn't just a destination for couples seeking romance or adventurous solo travelers. It has something to offer for every age group, including kids and families. When planning your family's trip to the Caribbean, keep in mind all there is to do, from water sports and leisure activities to island hopping and exploring historic landmarks.
Discover Your Perfect Caribbean Beach Getaway! Escape to the best beach destinations in the Caribbean and indulge in sun-kissed sands, crystal-clear waters, and tropical paradise. Reach out today at Vibe Gateways to plan your next vacation without any stress.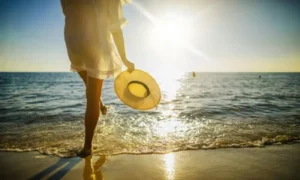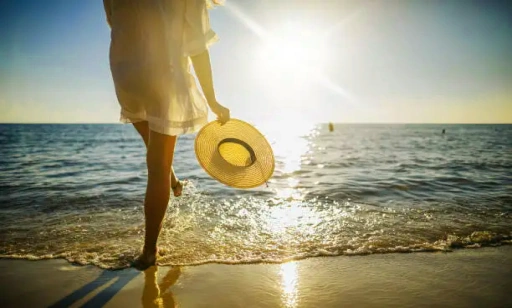 What if I told you that every sandy grain of your next family vacation could be filled with sun, surf,…
Read More