The 4 Tips for Choosing Best All-inclusive Resorts for Family Vacation
It's that time of year again—when visions of sunny beaches, outdoor adventures, and unforgettable family memories come to mind. Whether it's a weekend jaunt or a two-week extravaganza, planning a family vacation can be an art form. Of all the elements that need to come together for a successful family vacation, choosing the perfect resort is one of the most important. But with so many choices, how do you decide which resort offers the best experience for your family?

To help guide your decision-making, here are five tips for selecting the ideal resort for your family vacation:
Creating a Checklist for Family Vacation Resorts
Creating a checklist for family vacation resorts is an important step in planning your holiday. When thinking about the right resort, you'll want to make sure it offers everything your family needs to have a great time. Ask yourself questions like, "What activities will be available?" and "What kind of amenities will I need?" Once you have answered all of these questions, compile them into a checklist to ensure that you are selecting the best resort for your getaway.
Facilities and Services
When making a checklist for the perfect family vacation, ask yourself: What facilities and services should the resort offer? Families may want different things from their accommodations, such as swimming pools or spas, child-friendly playgrounds, and on-site restaurants. Consider whether any additional services, such as babysitting or laundry services, may be important for your family's experience. Think about what type of food and drinks your family likes so that you can determine if the resort has restaurants that serve dishes they will enjoy.

When it comes to choosing the right destination, the amount of space provided by each resort is also an important consideration. Do you plan on doing some cooking while you're on vacation? Then make sure that the resort provides either a kitchenette or a full-size kitchen in their accommodations. Renting a suite with extra bedrooms can give everyone in the family some much-needed privacy if there are large numbers of people travelling together.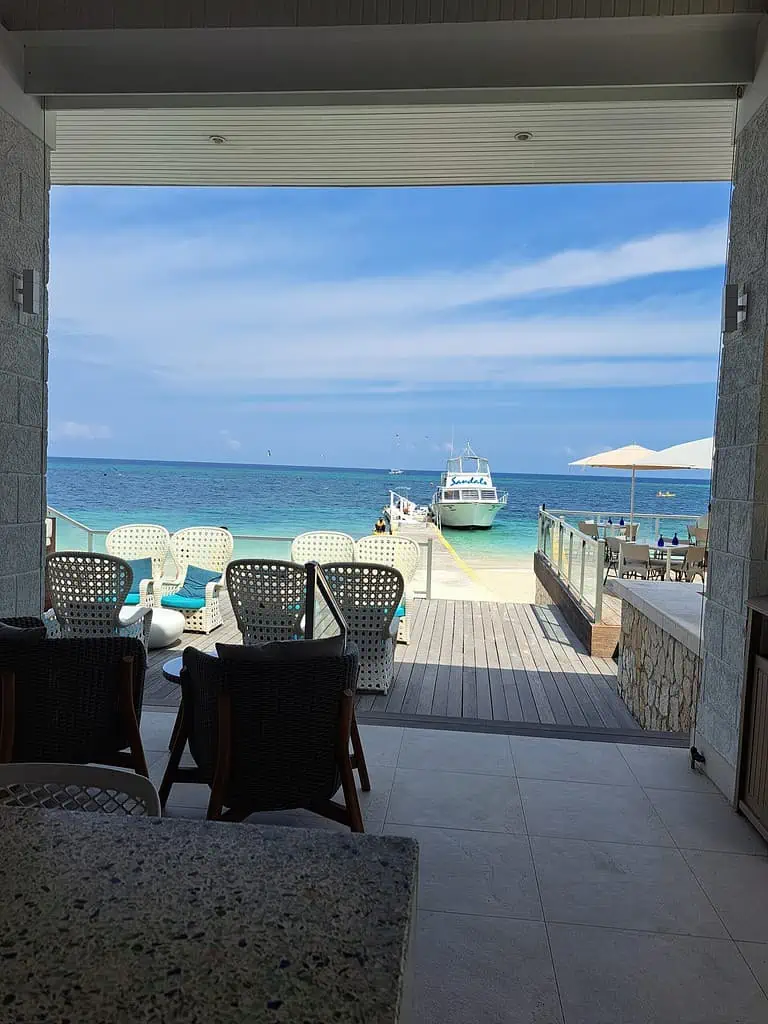 Check the Age Restriction
Be sure to check if your chosen resort has restrictions on the age or type of guests allowed to stay there. Different resorts might have limitations on how many people can share one room, as well as minimum age requirements for check-in purposes. This is also an important consideration when making your checklist for the perfect getaway spot.

Location of the Resort
It is essential to consider the location of your resort when planning a family vacation. This can influence various aspects of your trip, such as convenience, costs, weather, and activities offered. For some families, having access to nearby destinations and public transportation may be a big factor in choosing a resort. On the other hand, for those looking for a more isolated experience with their loved ones, it would not be beneficial to pick an urban destination.

To ensure satisfaction during your trip, research the area around the resorts you are considering. Are there attractions like beaches or museums nearby? Are there local restaurants or cafes that offer unique food experiences worth exploring? Is there public transportation, such as rail or bus service, available? Additionally, determine if there are any extra fees associated with transportation options near the resort.

Variety of Activities for Children and Parents
After considering the desired location of your family's resort, it's paramount to look at the activities available at the resort. Activities can make or break a vacation, especially for children. Without enough engaging activities, children may quickly become bored and unenthused about their vacation. On the other hand, if there is too much running around or if there are too many adult-oriented activities, parents may find themselves exhausted by the end of their trip. Finding a resort that offers an ideal balance between parent- and child-friendly activities is an art form that can be challenging but can vastly improve the overall experience of your family vacation.
Ultimately, it is crucial to choose a resort that offers a plethora of accessible experiences for all members of your family. This means having options for everyone in terms of physical demands, interests, or cultural relevance. Doing this will increase your chances of finding a resort with a suitable variety for parents and children alike, thereby ensuring everyone enjoys their family vacation!
Budgeting for Your Family Vacation
Budgeting for your family vacation is an important step in planning the perfect trip. On the one hand, you want to make sure that your family has a carefree and memorable trip, but on the other hand, you also don't want to overspend. To help ensure your vacation stays within its budget, you should consider things like the amount of time you will be spending at your destination and what kind of perks might be included in your stay that can replace the cost of separate activities.
If you decide to splurge on luxurious accommodations or activities, keep in mind that doing so could blow up even the most well-planned budget. Also, be sure to factor in money for groceries and amenities that may not already be included with your resort stay. Regardless of whether it's a modest or extravagant budget, planning ahead for how much money you are going to use will help prevent constant monetary stress during your trip.

With careful consideration and an established budget in hand, families can choose from a variety of resorts without having to worry about skyrocketing costs. Establishing a spending budget beforehand allows travelers to distinguish between costly extravagances and practical additions when picking out the ideal resort for their family vacation without breaking their bank account.
Assessing Amenities and Facilities
Accommodations should always be factored in when selecting the best resort for your family vacation. Depending on your budget and what you will require on-site, there are a number of different options to consider that could make a substantial difference in cost. For example, if you need kitchen access and facilities to prepare meals for your family, then opting for a resort with a fully fitted kitchen may save you money in comparison to one that requires you to buy all meals from their dining outlets. Additionally, if you are traveling with young children and need daycare services or children's activity programs included in your package, this could also influence your decision.

Arguably, it is important to consider these factors when selecting a resort because they can have a significant impact on cost; however, it is also essential to ensure that the facilities and amenities are top quality and up-to-date. It makes sense to compare both pricing and features offered by the resorts side-by-side or read reviews before making any decisions at all.
Safety Considerations for Family Vacations
Safety considerations are always important when planning a family vacation. In general, the more remote a resort is, the less access there is to safety measures and emergency response services in the event of an accident or other emergency. On the other hand, resorts that are located in more populated areas may come with higher crime rates, traffic congestion, and crowding. Choosing a resort that has both access to emergency services and is located away from any sources of danger will help ensure a safer vacation.

For example, if you are traveling by car as a family, look for resorts that are no more than 4-5 hours from your home and make sure they have easy access to large highways or interstate routes. Also, consider the crime rate of the area you intend on visiting; some research about the local law enforcement can provide insight into potential risks. And lastly, check whether or not there is pool fencing and common area surveillance for added protection for your children during their stay.

Finally, when assessing resorts for safety measures – such as security systems and protocols – ask questions directly to the resort's management if necessary and read any reviews from previous guests carefully before making a final decision. Ultimately, making sure to take these necessary steps can help secure a risk-free family vacation experience while ensuring that all members of your party get to sail off with unforgettable memories.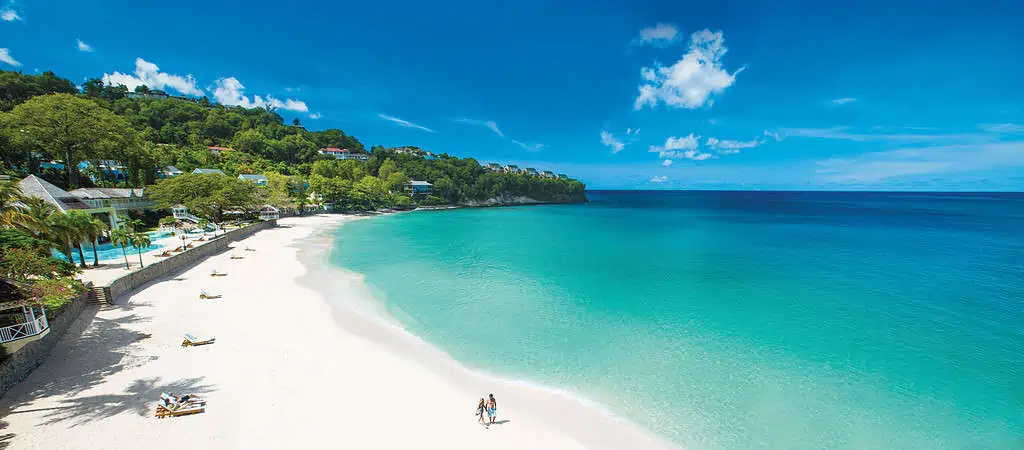 Finding the Perfect Family Resort For Summertime Fun
After you've considered safety factors as outlined in the previous section, it's essential to think about what kind of fun and enjoyment you want your family vacation resort to offer. After all, the purpose of a family vacation is to relax, unwind, and make ever-lasting memories together. Finding the perfect family resort for summertime fun depends on your personal preferences and those of your family.

In conclusion, when choosing a resort for your family vacation, it is important to consider not only safety but also potential activities intended for enjoyment. Decide whether you prefer adventure or culture when selecting your resort, and follow our tips to have the best time possible with those that matter most during your vacation.
If you are looking for the best all-inclusive resorts for your next family vacation, look no further than Vibe Getaways! Contact us today at (262) 891-4768 to start planning your perfect getaway. Our expert team will help you find the perfect resort and take care of all the details, so you can focus on making unforgettable memories with your loved ones.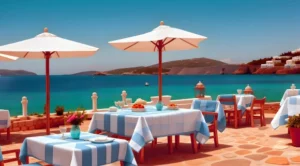 Imagine salty air tickling your senses, waves softly kissing the shoreline, and a sizzling dish prepared from just-caught seafood paired…
Read More