All-Inclusive Luxury Cruises vs. Traditional Cruises: Which is Right for You?
Are you torn between cruise styles? Do you feel overwhelmed by the infinite possibilities of oceanic fun? Here comes the ultimate showdown: should you opt for all-inclusive luxury cruises or stick to the classic, traditional cruises?
We know it's hard to decide, and that's why we've assembled this handy guide to help you make the right decision. Read on as we explore the differences between all-inclusive luxury cruises and traditional cruises and give our opinion on which one is right for you.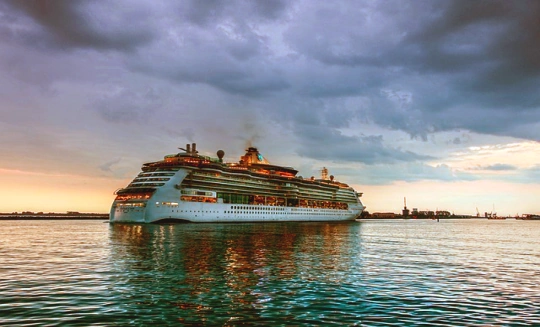 What is an all-inclusive luxury cruise?
All-inclusive luxury cruises provide travelers with a one-stop shop for their cruise experience. Such cruises typically include accommodation, meals, drinks (including alcoholic beverages), and onboard activities for one price. Vacationers don't have to pay extra for the usual luxury amenities, such as gratuities and Wi-Fi unless they choose to upgrade their tickets. Many people find all-inclusive luxury cruises appealing since they usually provide greater value than traditional cruises by alleviating the need to pay separately for food, drinks, and activities.
Ultimately, all-inclusive luxury cruises are an attractive option for those who want all their cruise requirements taken care of upfront, who can afford the higher ticket cost, and who have limited time to plan their own detailed itinerary.
Differentiating traditional cruises from all-inclusive luxury cruises
When it comes to traditional and all-inclusive luxury cruises, the differences can be quite dramatic. Traditional cruises are most often focused on providing passengers with a wide range of experiences in different ports each day. Depending on their cruise package, passengers may have access to a range of destinations, ranging from islands and nations to glaciers and beach resorts, usually utilizing onboard amenities such as dining venues, nightclubs, and entertainment centers.
In contrast, all-inclusive luxury cruises offer guests more than just stops at various ports; they give them unlimited access to all available experiences and amenities, from nightlife and dining to culturally immersive events. Passengers can choose from more intimate voyages that feature world-class cuisine and pampering services or larger ships with five-star accommodations for a truly luxurious cruising experience.
While some view traditional cruises as a cheaper alternative to an all-inclusive luxury cruise, you get what you pay for in both scenarios. All-inclusive luxury packages come with premium services, including highly-rated restaurants, top-notch drinks, lavish spas, and world-class entertainment. Though this may cost more upfront, these services add up quickly when purchased separately on a regular cruise. And with all-inclusive luxury cruises, you are never surprised by last-minute charges as they are all accounted for in your total fare upfront.
Moreover, all-inclusive luxury cruises provide unlimited access to incredible excursions that can be found nowhere else and the chance to encounter other luxurious experiences such as meals prepared by renowned chefs or exclusive holiday events on board the ship, like soirees or parties featuring legendary performers. Needless to say, true luxurious experiences like these are worth the price tag attached to them, giving passengers not just experiences of a lifetime but also access to unparalleled comforts and service quality as provided by staff specifically chosen for their reputation for excellence in hospitality aboard international cruise ships.
Clearly, there is a difference between traditional cruises and all-inclusive luxury cruises, which can turn any travel into an opulent experience worthy of being immortalized in photos mentioned in stories told over and over again. As those photos begin forming in our minds, understanding the price we have to pay when booking either style becomes particularly relevant—something we will endeavor to examine together in detail next.
Price and Cost Benefits of All-Inclusive Luxury Cruises
When comparing all-inclusive luxury cruises to traditional cruises, price and cost benefits can play a major role in one's decision-making process. All-inclusive luxury cruises typically offer a higher flat rate for the duration of the cruise, thereby providing travelers with the luxury of consistency when it comes to their budget. With one set price that covers everything from food, drinks, and activities, travellers can be sure they will have an accurate view of how much their entire experience will cost upfront.
On the other hand, traditional cruises operate on a different pricing model. Passengers are charged based on individual services such as drinks or excursions, thereby having their costs vary during the vacation. Of course, this can be beneficial for those who intend on engaging in minimal activities while on board or desire more flexibility in terms of their daily itinerary.
Ultimately, whether you should opt for an all-inclusive cruise over a traditional cruise comes down to what kind of services you prioritize when taking a vacation abroad. Luckily, both traditional and all-inclusive options offer fantastic experiences; it is just a matter of determining what works best for your needs and budget. Most importantly, though, no matter which you choose, rest assured knowing these ships are designed with your utmost comfort in mind—each providing ample opportunities, big or small, to make lasting memories during your voyage abroad.
Variety of Dining, Amenities, and Services Offered on All-Inclusive Luxury Ships
When comparing all-inclusive luxury cruises to traditional cruises, it is important to consider the variety of dining options, amenities, and services offered. On all-inclusive luxury ships, passengers can enjoy a variety of international cuisines, special dining, personalized services, and top-class amenities. From fine dining to buffets, cafes, and bars, these ships offer a plethora of options for travelers. Additionally, travelers can enjoy luxurious spa treatments and fitness classes that range from yoga to personal training sessions with professional trainers. Perhaps one of the greatest advantages of an all-inclusive luxury ship is that you have access to a wide range of activities and entertainment, from swimming pools and arcade games for children to nightclubs for adults. Of course, all these come at an extra cost compared to traditional cruises.
On the other hand, traditional cruises offer plenty of activities and amenities as well; however, they may not be as expansive as those offered on all-inclusive luxury ships. Traditional cruise lines typically offer a variety of different cuisines in their restaurants, along with common onboard amenities such as gym facilities and nightly entertainment shows. Furthermore, on traditional cruises, you typically get access to basic spa treatments, such as massages, at no extra cost.
Both all-inclusive luxury cruises and traditional cruises have their advantages when it comes to the variety of dining choices and onboard amenities and services offered. For those seeking top-class luxuries combined with quality dining experiences, all-inclusive luxury ships are the ideal choice. However, those looking for more affordable cruise options may find a better value on traditional cruises.
No matter what type of cruise experience you're looking for, it's important to do your research before booking your trip so that you can make sure you get the most out of your experience.
Variety of Destinations and Ports-of-Call for All-Inclusive Luxury Cruises
While most traditional cruises tend to limit their ports of call and destinations to the most popular places around the world, all-inclusive luxury cruises have a much more varied collection of places to choose from. Many all-inclusive luxury cruises offer the chance to explore unique, remote islands, go on hikes in remote locales, or just wander through the streets of bustling cities. Passengers may find themselves in exciting, unknown places along the route, such as on an adult-only beach resort excursion or a see-the-globe open-air tour. The possibilities are endless and can be enjoyable for both tourists and experienced globetrotters alike.
Moreover, with so many different kinds of all-inclusive cruises available, it can be difficult for even the most seasoned traveler to choose which destination or port of call is best for them. Some travelers may prefer small charters that allow passengers to immerse themselves in remote villages away from the hustle and bustle of major tourist centers, while others may prefer larger liners with a wide selection of onboard amenities suitable for every type of traveler. After careful consideration of what travelers are looking for and what kind of atmosphere they would prefer, choosing the right cruise becomes easier.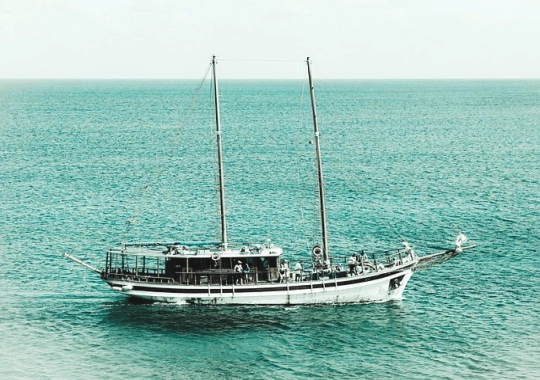 What to Expect on All-Inclusive Luxury Cruises
When it comes to all-inclusive luxury cruises, there are some distinct differences that can make the experience more enjoyable than traditional cruises. Specifically, the amenities and services offered by many of these cruises can be far superior to those found on conventional ships. From gourmet cuisine to high-end spas and five-star entertainment, passengers can expect a level of comfort and convenience that is simply not available on traditional cruises.
For travelers looking for an unforgettable experience with plenty of added value, all-inclusive, luxurious cruises certainly offer something special. Whether it's the gourmet meals in the formal dining halls, live cooking classes with master chefs, preeminent spa treatments, or exclusive access to big-name musical acts and performers, there's no shortage of opportunities for extraordinary experiences during an all-inclusive luxury cruise.
Regardless of which type of cruise you prefer, one thing is certain: every voyage has unique features and benefits awaiting passengers each step along the way. With a variety of destinations and ports of call available for all-inclusive luxury cruises, travelers can explore fascinating cultures around the world aboard some truly luxurious vessels.
Are you torn between choosing an all-inclusive luxury cruise or a traditional cruise for your next vacation? Let VibeGetaways be your guide in finding the perfect cruise experience for you. Our experienced team specializes in creating unforgettable travel experiences and can help you make an informed decision.
Contact us today at (262) 891-4768 to speak with our knowledgeable cruise experts. During the consultation, we will discuss the differences between all-inclusive luxury cruises and traditional cruises, highlighting their unique features, amenities, and pricing structures. We'll take the time to understand your preferences, budget, and travel goals, helping you choose the cruise option that best suits your needs.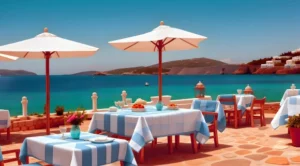 Imagine salty air tickling your senses, waves softly kissing the shoreline, and a sizzling dish prepared from just-caught seafood paired…
Read More